An Elevated Take on Train Travel
The most unique way to see the incredible Canadian Rockies & American Southwest. Rocky Mountaineer is an unforgettable journey.
Here's why: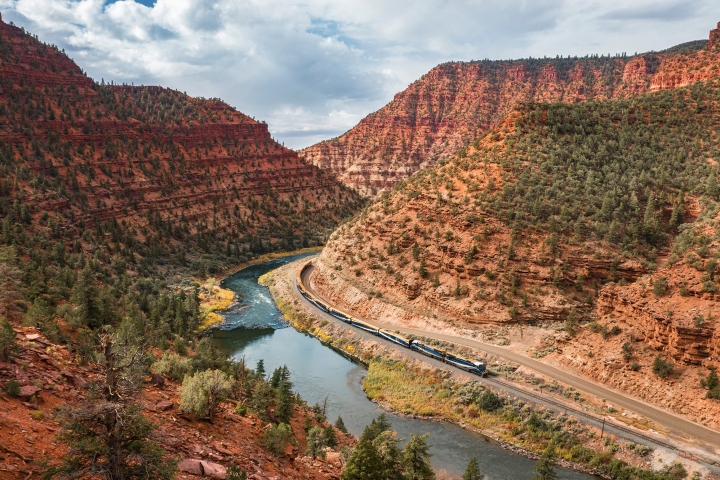 Breathtaking Scenery
Be swept away by views of untouched landscapes, natural wonders, historic landmarks, and captivating wildlife.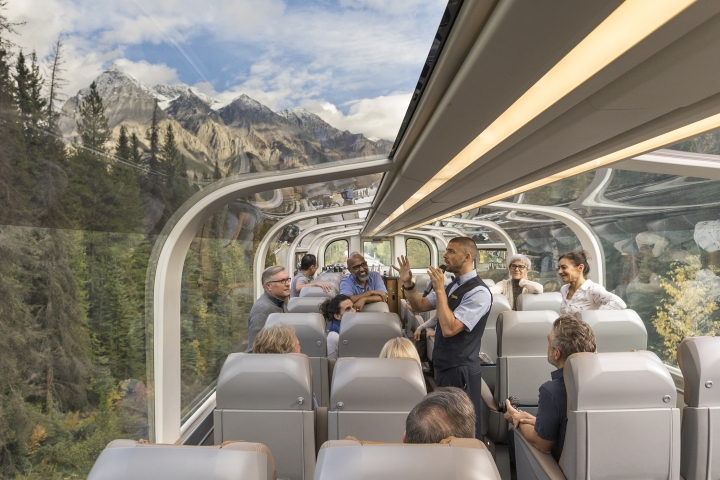 Glass-Dome Coaches
Our custom-designed coaches provide you with panoramic views – or get a bit closer by stepping into the outdoor viewing area.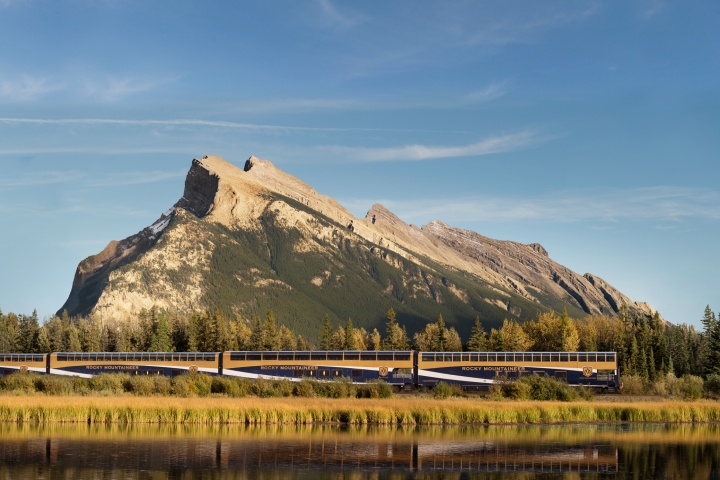 Train by Day, Hotel by Night
Experience the best of both worlds with maximum views and maximum comfort. No sleeper cars here: stay in beautiful hotels at each destination.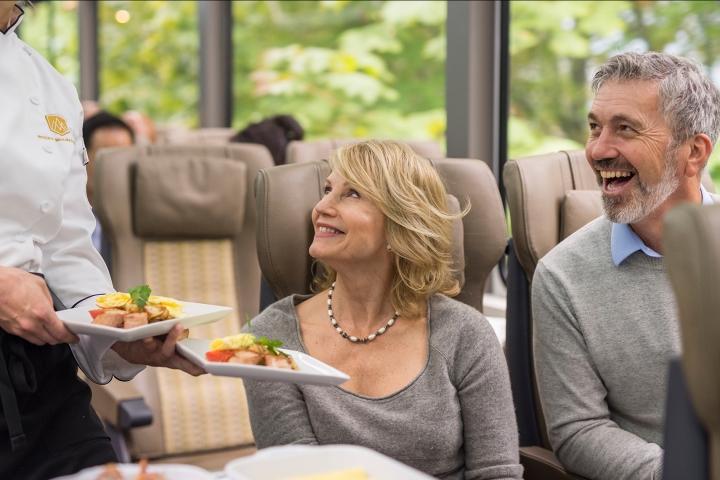 A Feast for Your Senses
Enjoy delicious plated meals inspired by the regions our train passes through.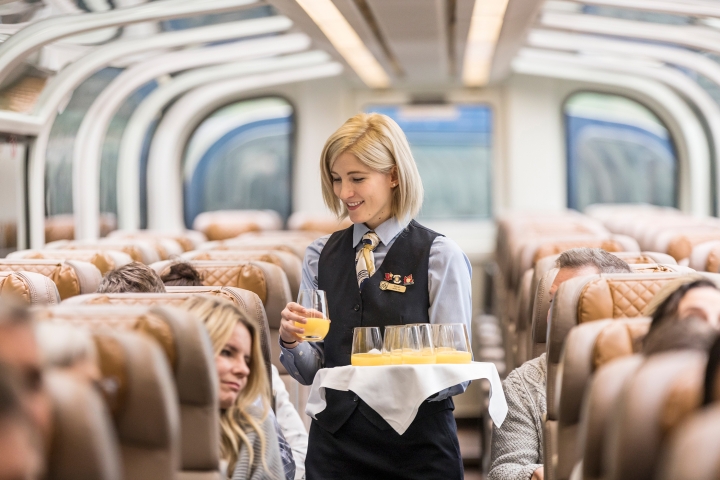 World-Class Service
From helping out with special requests to sharing stories, our Hosts will ensure your onboard experience is as memorable as the scenery outside.
For a winning combination of epic scenery and on board decadence, few train journeys can compete with Rocky Mountaineer.
For travellers who don't want to miss a thing, there's nothing better than a trip on Rocky Mountaineer's GoldLeaf Service train carriages.
Famed for its incredibly scenic glass-domed train rides across western Canada, the company has finally brought its luxurious trips to America — and specifically to its rugged southwest.



Hear what our guests have to say about their Rocky Mountaineer experience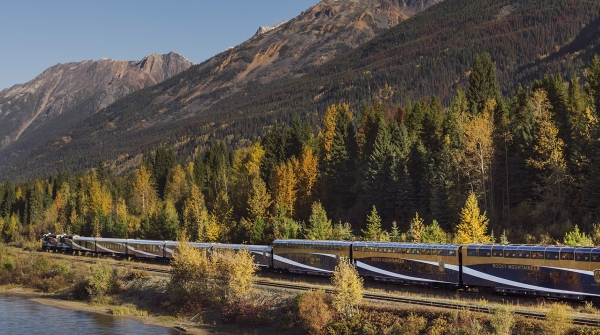 Be transported through the grandeur of the Canadian Rockies in spacious, custom-designed, glass-dome coaches with views of breathtaking landscapes.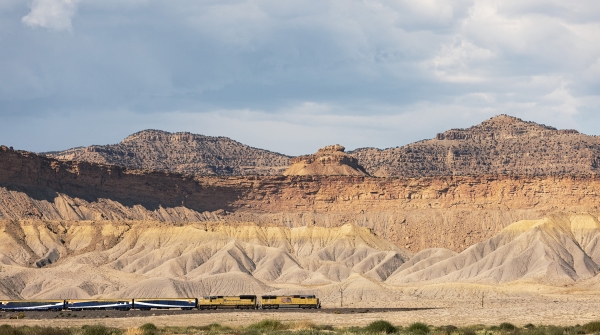 Discover the highlights of the American Southwest as you travel through the ever-changing landscapes between Denver, Colorado and Moab, Utah.
Explore Our Best-Selling Packages
Your experience onboard the world's leading luxury rail journey awaits.
®Aeroplan is a registered trademark of Aeroplan Inc., used under licence. 
®The Air Canada maple leaf logo is a registered trademark of Air Canada, used under licence.