Peter R.B. Armstrong, Founder
Jump to Navigation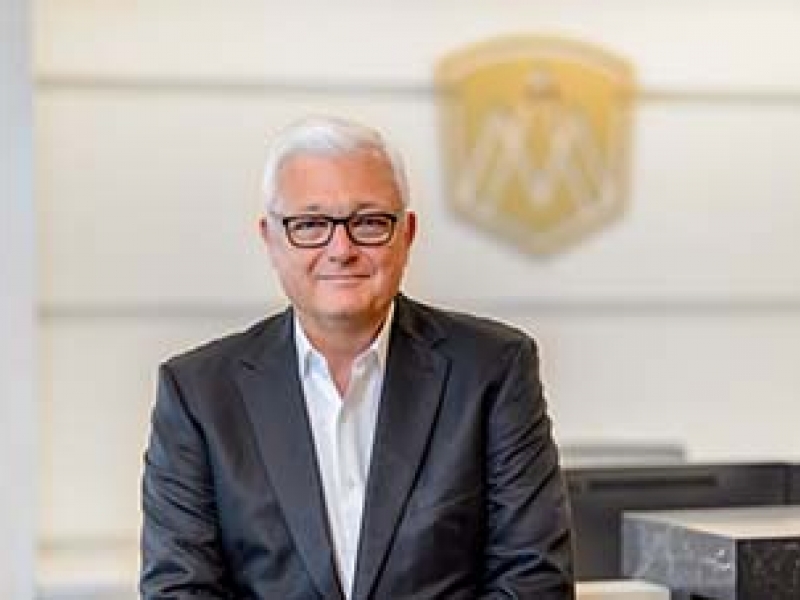 Peter Armstrong is the Founder of Rocky Mountaineer and several other businesses in the travel, real estate and financial sectors. He served on the Board of Directors until January 2023 when he stepped back from the day-to-day operations of Major Rock Corporation, the Armstrong family's corporate office.
Since its inception in 1990, Major Rock Corporation has evolved from a small entrepreneurial dream into one of Canada's most admired and respected companies. Under Mr. Armstrong's leadership, the first acquisition was the federal government's fledgling tourist rail service through the Canadian Rockies. That first foray has now become the acclaimed, Rocky Mountaineer, offering premium rail experiences in Western Canada and the Southwest United States. Rocky Mountaineer has been recognized with numerous awards and accolades, including the prestigious World Travel Awards' "World's Best Luxury Travel Product."
Mr. Armstrong has served on many tourism, community, and public company boards. Currently, he serves as Vice Chair for Nature Trust British Columbia. 
He has been inducted into the Canadian Tourism Hall of Fame and the Canadian Railway Hall of Fame and has been awarded many other accolades for his vision and leadership in the tourism industry. He has received an Honourary Doctorate of Laws from the Justice Institute of British Columbia (2012), an Honourary Doctor of Technology from BCIT (2007), and a Doctor of Laws from Thompson Rivers University (2007). In 2019, Peter completed the Harvard Executive MBA program. In 2018, he was inducted into the Business Laureates of BC Hall of Fame. He has received the Canadian Venture Capital Association's Entrepreneur of the Year Award, Ernst & Young's Entrepreneur of the Year Award for Tourism and Hospitality, and the Queen's Silver and Golden Jubilee Medals for contributions to Canadian communities.  
Mr. Armstrong was born in Saint John, New Brunswick and has been a proud resident of Vancouver for over 50 years. He lives in Vancouver with his spouse, Suvina; together they have four adult children and six grandchildren.