Things to Do in Banff
OUTDOOR TOURS, SIGHTSEEING, AND MORE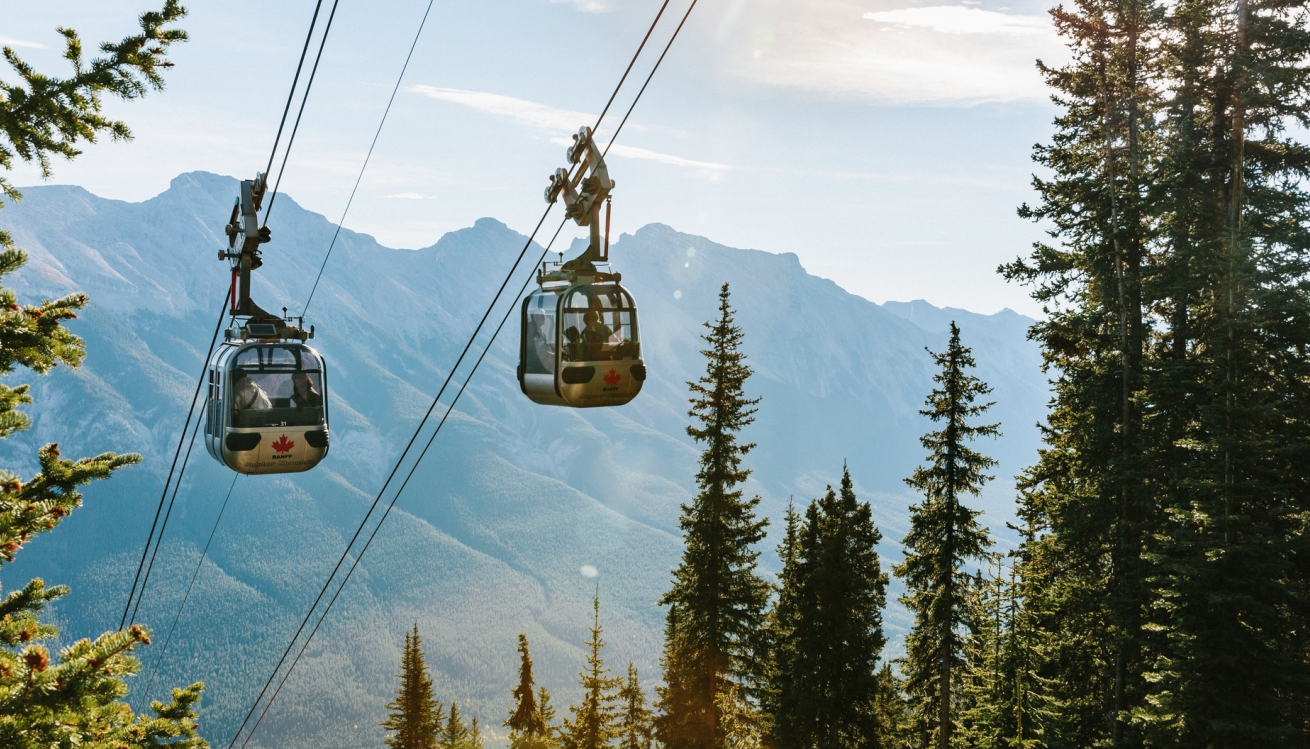 Banff Gondola
Climb Sulphur Mountain in a record-breaking eight minutes in a fully enclosed four-passenger gondola cabin.  From here, the alpine is yours to discover with vantage points of six different mountain ranges stretching into the horizon.
Learn more: Banff Gondola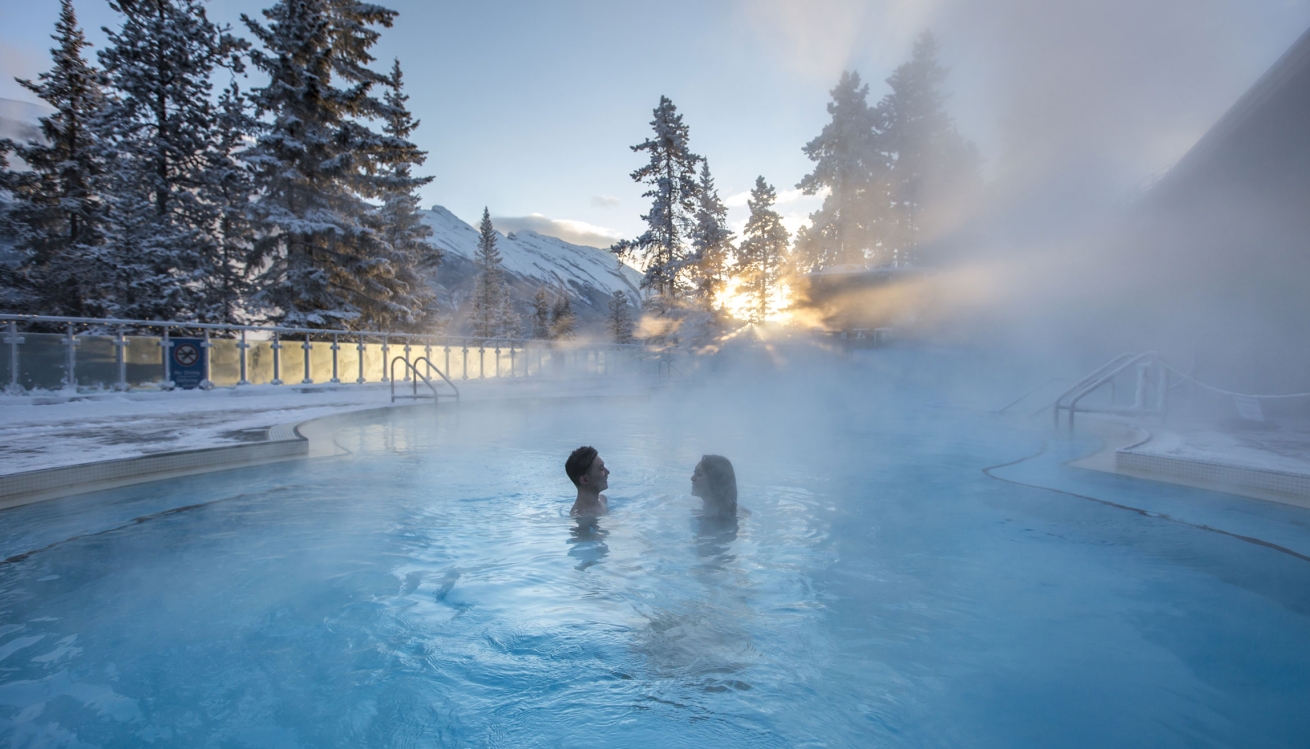 Banff Hot Springs
Rejuvenate and relax with a soak in the soothing waters of Banff Upper Hot Springs. A favourite among visitors and locals, it's the perfect spot to unwind and enjoy the healing properties of the mineral-rich waters.
Learn more: Banff Hot Springs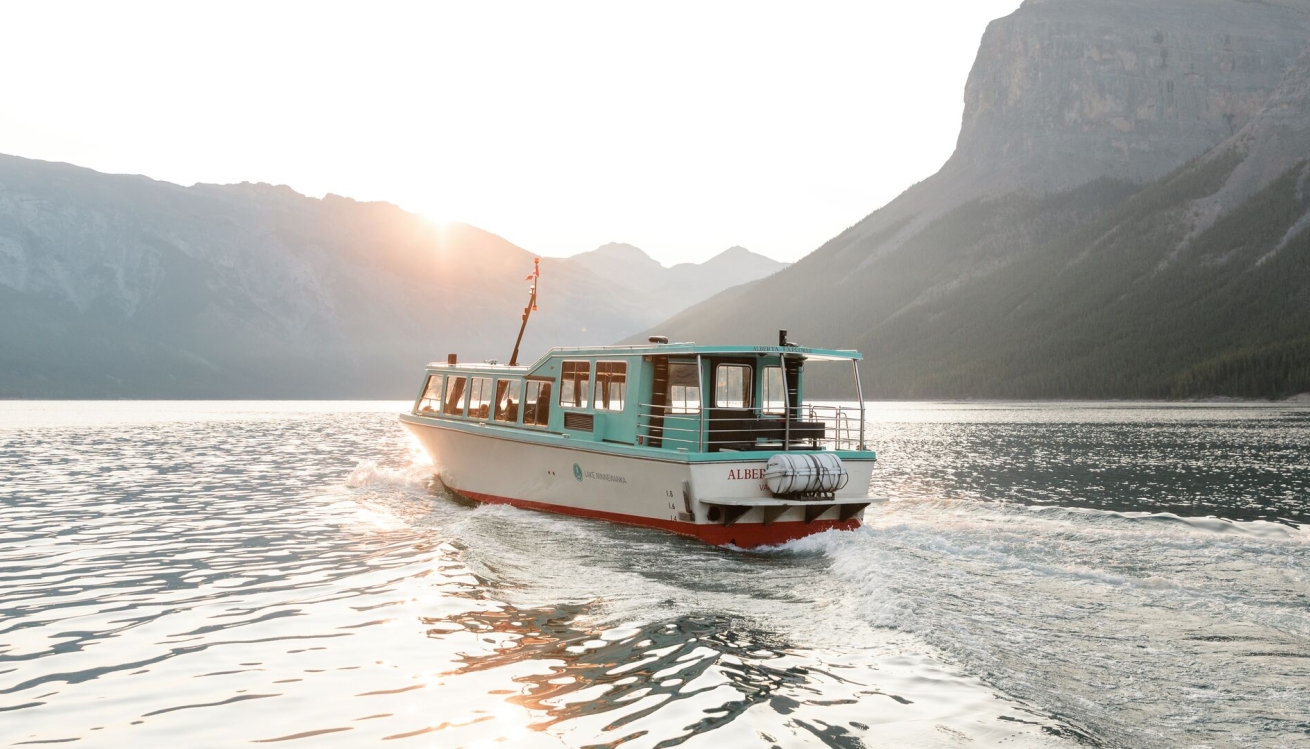 Lake Minnewanka Cruise
Venture far out onto a legendary lake aboard the Lake Minnewanka Cruise tour. Travelling the pristine shoreline offers countless natural wonders, and the tour provides plenty to listen to - from the Indigenous history of this treasured place to the essential role of wildlife in the ecosystem.
Learn More: Lake Minnewanka Cruise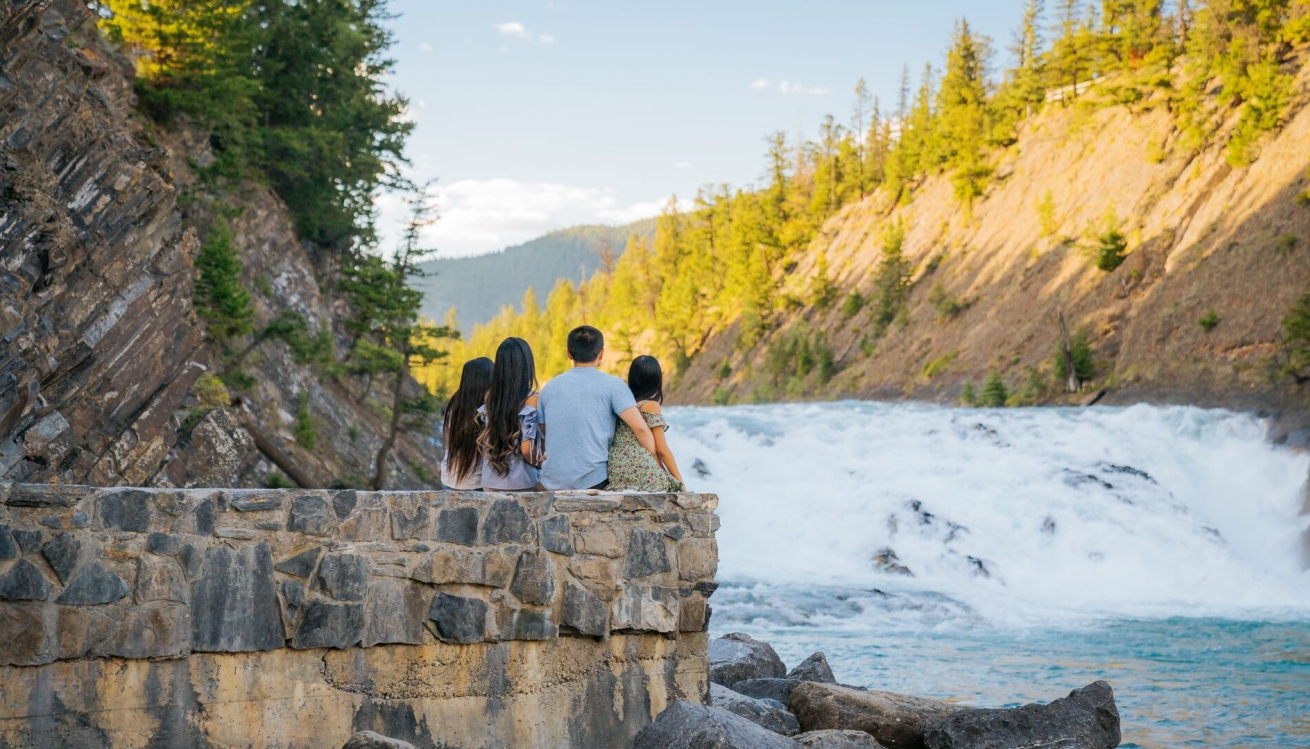 Bow Falls
Follow the Bow Falls trail for a view from above the cascading waters or sit on the rocky river shore and watch rafting trips take off into the calm waters below the falls. The setting is one made famous by Marilyn Monroe in the 1953 film The River of No Return, and it's no less dramatic today.
Learn More: Bow Falls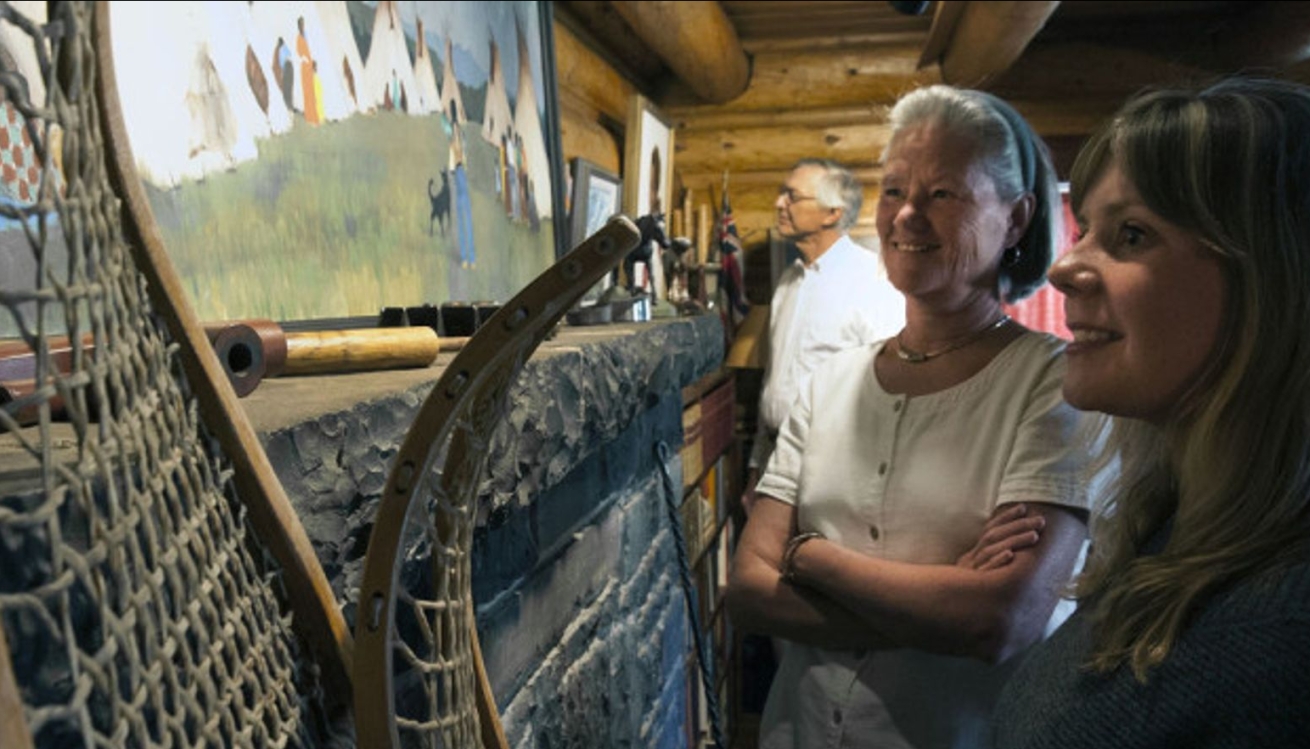 The Whyte Museum
The Whyte Museum inspires discovery and wonder when people and the Rocky Mountains meet. Experience the stories and explore the culture shaped by the mountain landscape through exhibitions, events, heritage homes, archives, and libraries.
Learn More: The Whyte Museum
Shopping on Banff Ave
The offerings of the shops that line Banff Avenue range from the gear you may need for tomorrow's hike to gifts that symbolize the spirit of the Rockies. Stroll in and out of open doorways and gather a collection of keepsakes representing what the mountains mean to you.
Learn More: Shopping Banff Avenue