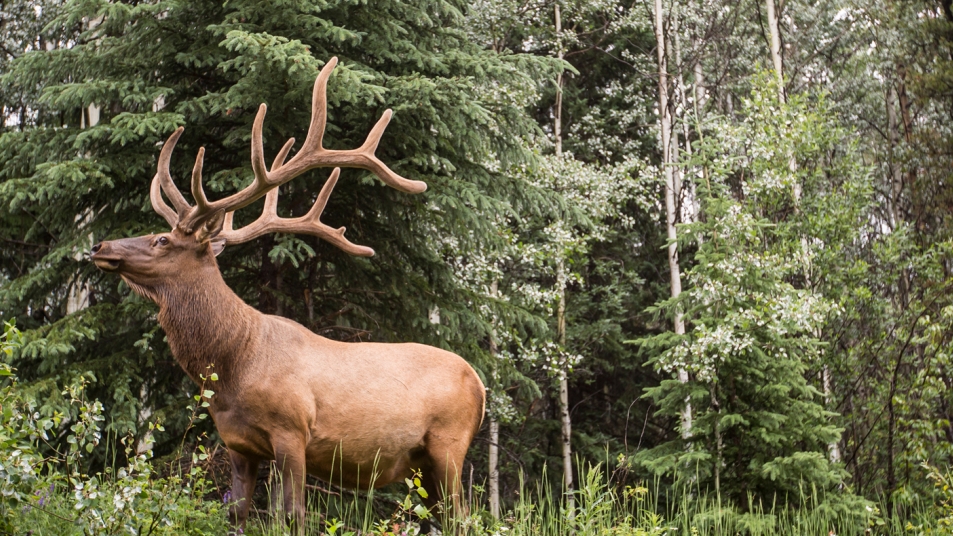 As a landscape photographer, I am always looking for new and exciting ways to capture the beautiful landscape of Western Canada, and a journey through the Canadian Rockies by train with Rocky Mountaineer has been one of my best experiences yet.
I was able to see some unique views that are not easily accessible by car or on foot. There's also something to be said about photographing from a moving train. It's a new and exciting way of capturing images. Also, I was sure I wouldn't miss any of the action on the side of the tracks since Rocky Mountaineer only travels during daylight hours.
I travelled onboard one of Rocky Mountaineer's bi-level GoldLeaf Service rail coaches. I chose GoldLeaf Service as I wanted access to the spacious outdoor viewing platform on the coach's lower level. Being outside was crucial for capturing some of the amazing moments I experienced while travelling along Rocky Mountaineer's two-day Journey through the Clouds rail route.
I want to share with you five of my favourite photographic moments on this rail route connecting Jasper, Alberta, in the Canadian Rockies, to Vancouver, British Columbia, including photo tips and tricks to ensure you get these shots, too.
1. The Jasper Train Station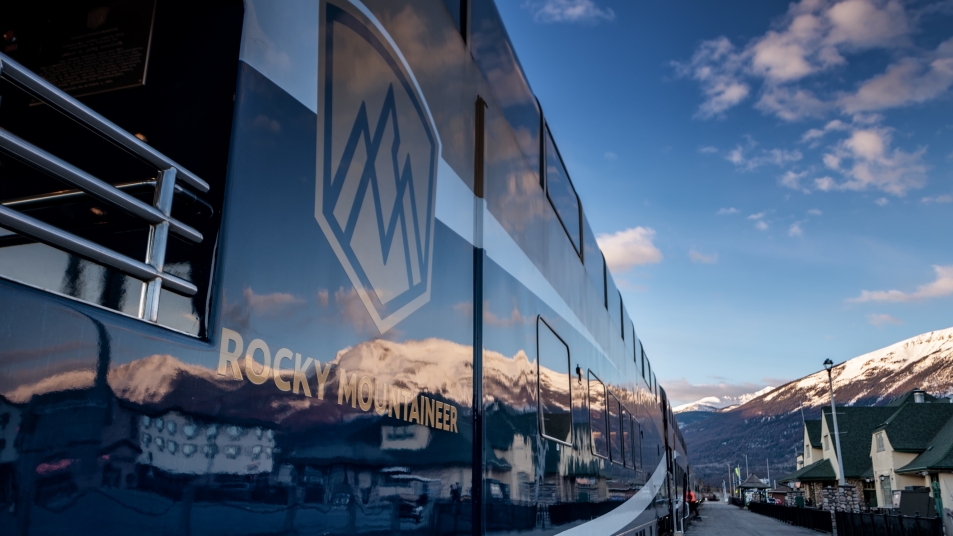 Whether you are departing from Jasper or Vancouver, boarding around sunrise offers some great light for taking photos. Here are my tips for taking photos at the station.
Photography Tips & Tricks
Look for some reflections of the station and surrounding landscape on the exterior of the train before you board.

Walk alongside the train and look for interesting compositions and unique angles.
2. Mount Robson
About an hour from Jasper, look for some open landscape views of iconic Mount Robson, the highest peak in the Canadian Rockies. Use these tips to capture the tallest peak in the Canadian Rockies.
Photography Tips & Tricks
Be prepared on the outdoor viewing platform and use a fast shutter speed to capture sharp photos without motion blur.

A black and white image can be dramatic and works great in any light.

Look ahead for gaps in the trees along the tracks and use them to shoot this majestic giant.
3. Wildlife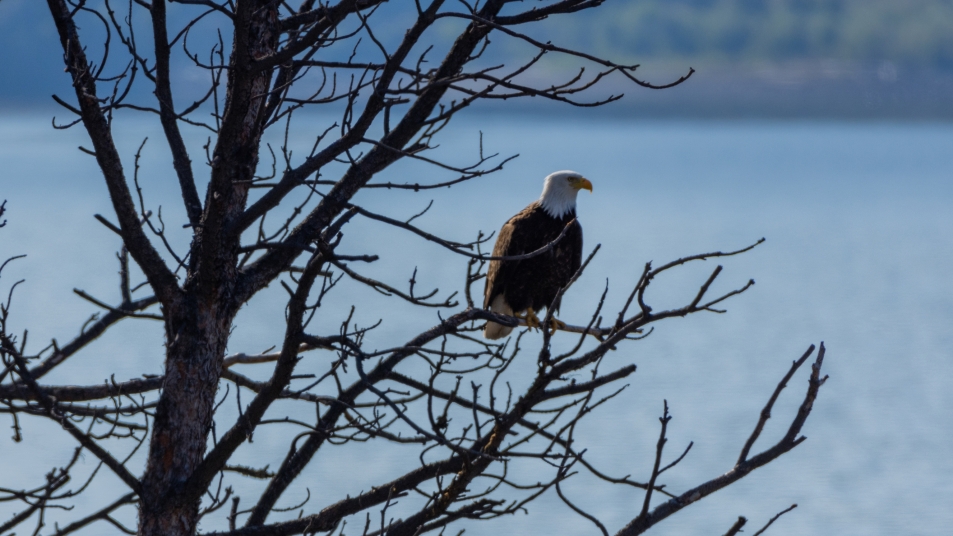 Keep a watchful eye out for wildlife as you travel along this two-day rail route. Bears, moose, elk, and deer are frequently spotted in the mountains, and bald eagles and ospreys can often be seen along Kamloops Lake.
Photography Tips & Tricks
Spend some time outdoors on the viewing platform during wildlife hotspots announced by the Rocky Mountaineer team.

Use a very fast shutter speed to freeze the action.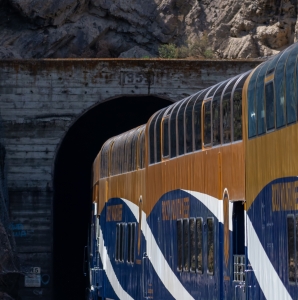 4. Tunnels
On the west side of Kamloops Lake, Rocky Mountaineer passes through several railway tunnels and bends in the track. Tunnels are a great opportunity to capture perspectives of the train in the landscape.
Photography Tips & Tricks
Use a long telephoto lens to capture a series of train coaches from the outdoor viewing platform.

Compose your shot as the train slows down. The compression of the lens will nicely frame details.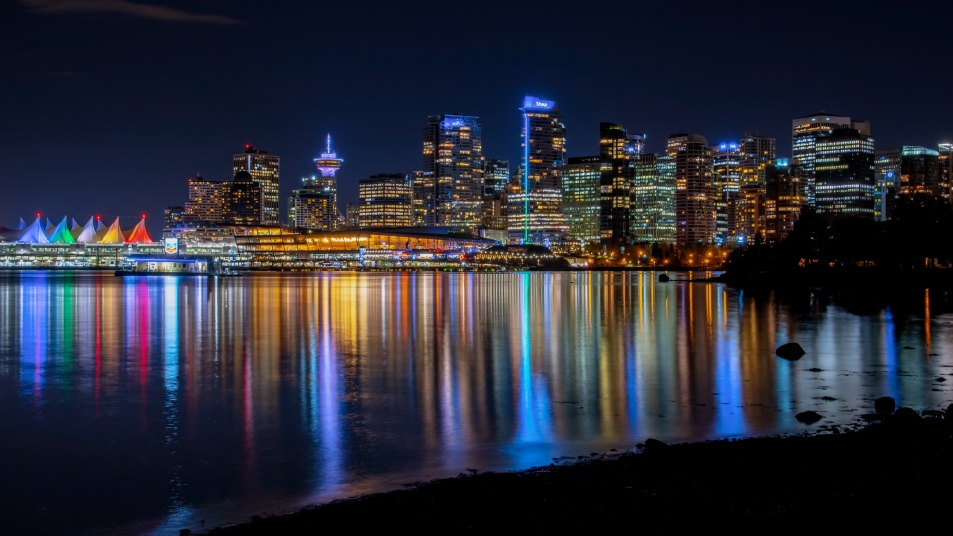 Don't forget to take advantage of landscape scenes in the destination cities themselves. Vancouver is such a beautiful coastal city, and Jasper is a world-class mountain town with amazing landscapes. There are more than enough photo opportunities for the amateur to the professional photographer.
Photography Tips & Tricks
Stanley Park is one of the best places in the city for skyline views and harbour reflections. Head to Second Beach for views of English Bay and the west side of Vancouver.

Use a tripod to stabilize your camera and get sharper photos, especially at night or in other low light conditions where you need to use longer exposures.