Nestled between the towering Rocky Mountains and the dusty High Plains, Denver's unique position exactly one mile above sea level—a dizzying 5,280 feet (1,609 metres)—has earned it the nickname "Mile High City." Colorado's capital city regularly ranks as one of the best places to live in the United States, and its charms are not reserved for residents: the spectacular 140 miles (225 kilometres) of panoramic mountain vistas alone are well worth a trip.  
There's also no need to worry about finding the best time to enjoy Denver activities: the city's "300 annual days" of sunshine and mild temperatures promise a warm welcome all year round.
 
Gateway to the Wild West
Denver's humble beginnings were set in motion in the summer of 1858, when gold was discovered on the banks of the South Platte River. Thousands of hopeful prospectors converged on the area, setting up their tents and wagons on Arapaho tribal land.
The Pike's Peak Gold Rush was born, and thanks to General William Larimer Jr., so too was the mining camp that would become Denver City. Larimer commandeered a 2,200-acre (890-hectare) claim belonging to the St. Charles Town Company, which the representative surrendered to him in exchange for a barrel of whisky and the distinct privilege of not being hanged. Larimer's entrepreneurial spirit was matched by that of William Byers, founder of the Rocky Mountain News, who called the landlocked Denver City a "steamboat port" in an attempt to attract more settlers.
Denver Today
These days, there's no longer any need for exaggeration when it comes to finding reasons to visit Denver. Ski resorts are a short drive from downtown, where a thriving restaurant scene and an impressive selection of craft breweries await—our list below includes some of the most popular taprooms in the entire state.
Discover fun things to do in Denver before or after joining us on our newest route, Rockies to the Red Rocks, which offers a front-row seat to the stunning scenery between Moab, Utah and Denver, Colorado. From lush botanical gardens to historic jazz neighbourhoods, here are eight of the top Denver tourist attractions that everyone should experience at least once in their lifetime.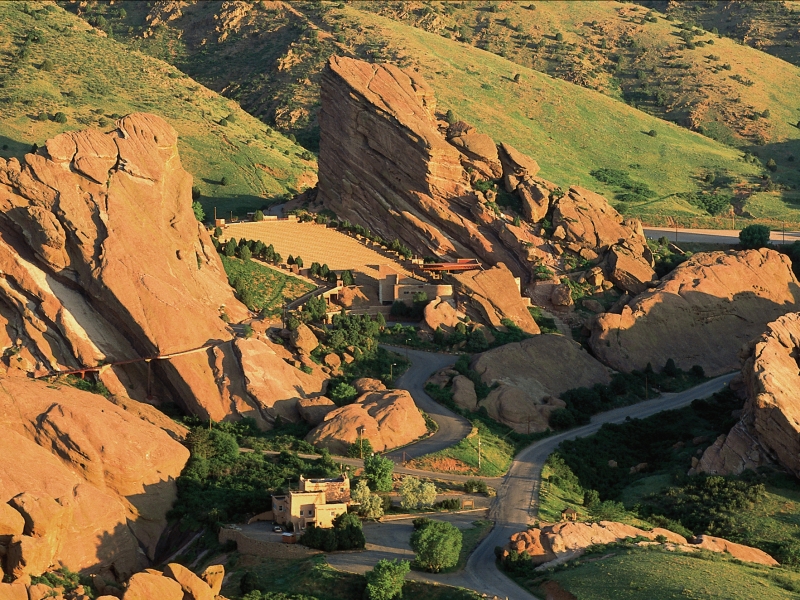 1. Red Rocks Park and Amphitheatre
Just half an hour's drive west from downtown Denver, at the base of the Rocky Mountains, stands a national historic landmark: an open-air amphitheatre set in a sprawling 868-acre (351-hectare) park. Two rust-coloured sandstone monoliths reach hundreds of feet up into the sky on each side of the stage, making it feel as though you've stepped onto another planet.
Since opening to the public in 1941, the Red Rocks Amphitheatre has played host to everyone from John Denver—who declared it his favourite place to sing—to Blues Traveler and U2. On a clear day, spectators can even see the downtown Denver skyline. Inspect the fossil fragments of an ancient sea serpent embedded in the amphitheatre's walls, then visit the Trading Post to explore the Colorado Music Hall of Fame.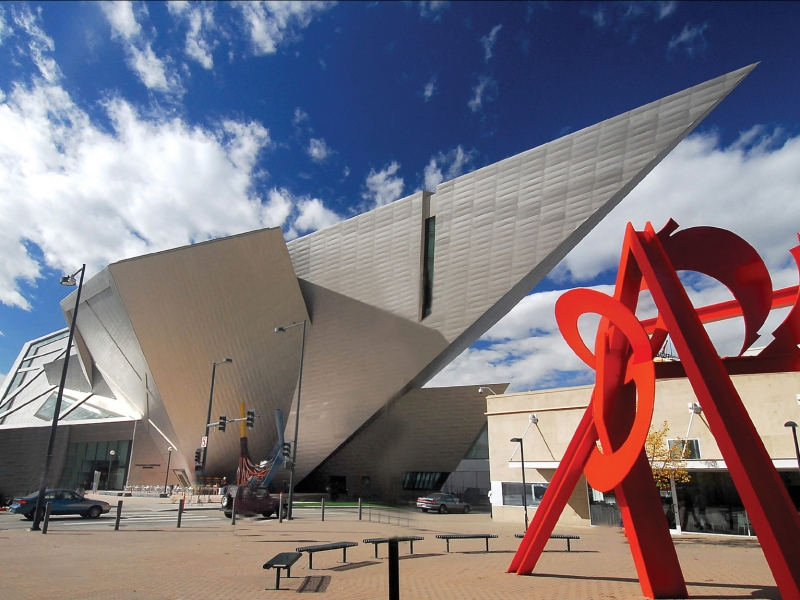 2. Denver Art Museum
A few blocks away from the Colorado State Capitol, the Denver Art Museum is impossible to miss: the post-modernist architecture of the Frederic C. Hamilton building at the entrance features striking angles wrapped in 9,000 dazzling titanium panels. The adjacent Martin Building is similarly eye-catching, enveloped as it is in more than one million reflective glass tiles.
Step into these awe-inspiring structures to marvel at more than 70,000 works of art that span centuries and mediums. Allow yourself to be transported through time and space as you contemplate modern Indigenous paintings, ancient Puebloan ceramics, Qing Dynasty court robes, 19th-century photographs of Western landscapes and myriad other treasures.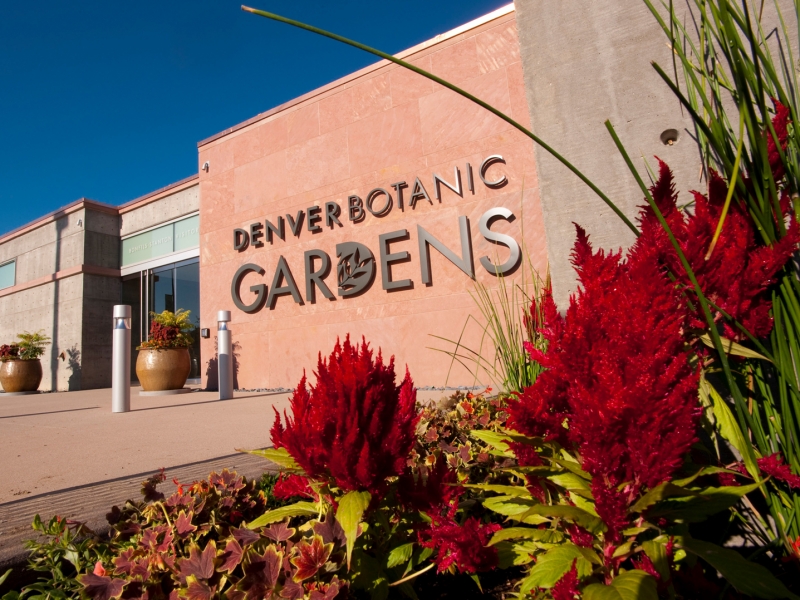 3. Denver Botanic Gardens at York Street
Escape the hustle and bustle of the city at the Denver Botanic Gardens, a 24-acre (9.7-hectare) oasis bursting with local and exotic plants. Spend a sunny afternoon meandering through the 50 carefully cultivated gardens, starting with the whimsical Romantic Gardens where Tuscan-style columns, fragrant roses and a long reflecting pool invite you to linger and daydream.
Further along the path, other delights include a bonsai pavilion and tea garden, a shaded pollinator's paradise teeming with bees, butterflies and hummingbirds, and a conservation garden highlighting Colorado's rare and threatened plants. Drop by the art galleries to discover rotating exhibitions of creative works inspired by nature.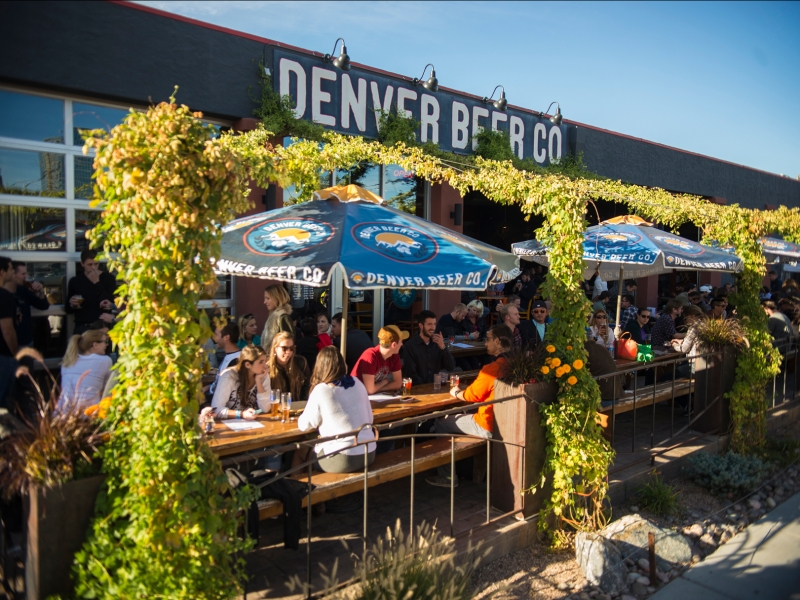 4. Denver Beer Trail
The first permanent structure built here was a saloon, and with over 150 breweries, Denver's craft beer scene more than lives up to those roots. There's truly no better way for beer fans to enjoy Denver sightseeing than by "hiking" to 37 local favourites on the Denver Beer Trail. Find the interactive map at www.denver.org, and don't miss the award-winning pours at Bierstadt Lagerhaus, Blue Moon Brewing Co. and Cervecería Colorado.
Come in autumn for The Great American Beer Festival—one of the biggest celebrations of beer in the world—and raise a glass to some 8,800 different beers from over 1,700 breweries across the country.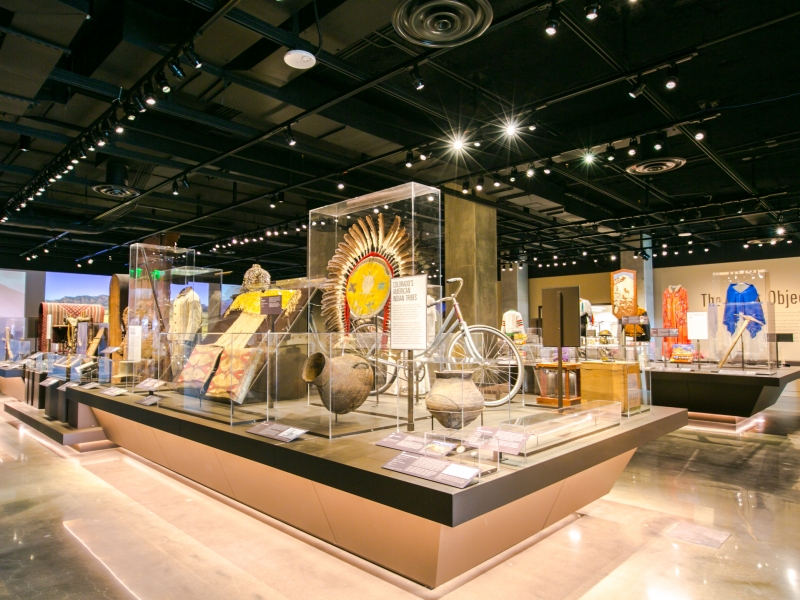 5. History Colorado Center
At the highly interactive 2012-built History Colorado Center, you'll find four floors of fascinating exhibits dedicated to the exploration of the indomitable human spirit upon which this state was founded.
Discover the Ute peoples' long and ongoing connection to Colorado through oral history and a 200-piece collection of artifacts that range from delicate beadwork to wooden saddles. Be inspired by the archival video footage of Chicano activists' tireless efforts to end discrimination in the 1960s and 1970s, and peer into the exquisitely detailed Denver Diorama, a 350-piece miniature depiction of the city as it looked in 1860.
After touring these core exhibitions, discover the connections between past and present at the ever-changing temporary exhibits by contemporary artists.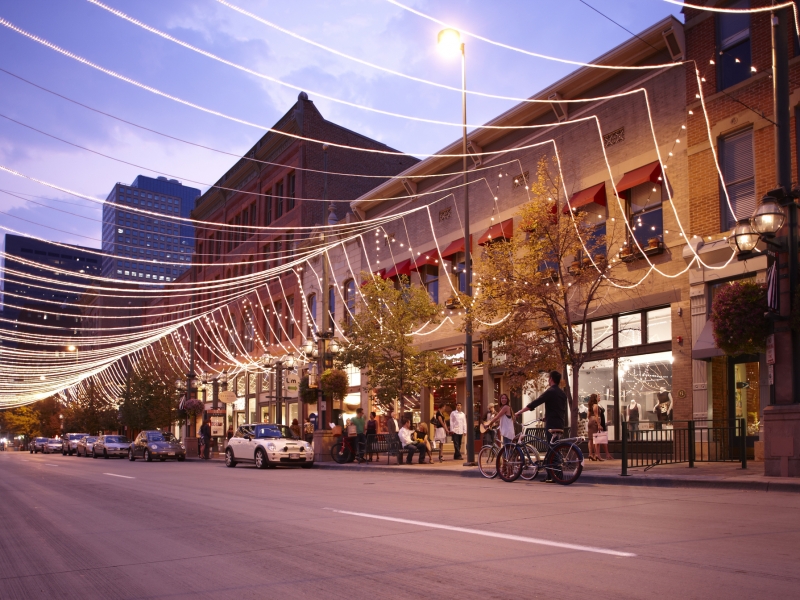 6. Lower Downtown Historic District
Often referred to as LoDo, the original site of Denver City is where gold-rush history and modern urban appeal collide: vibrant nightlife, trendy restaurants and art galleries occupy beautifully maintained buildings that date back to the late 19th and early 20th centuries.
Sip a martini at Denver's longest-running bar, The Cruise Room. Located inside the 1891-built Oxford Hotel, this glamorous watering hole opened in 1933, one day after Prohibition was repealed—though it is rumoured to have already enjoyed a successful run as a speakeasy. Just around the corner, feast on seasonal comfort fare at Mercantile Dining & Provision, led by award-winning chef Alex Seidel.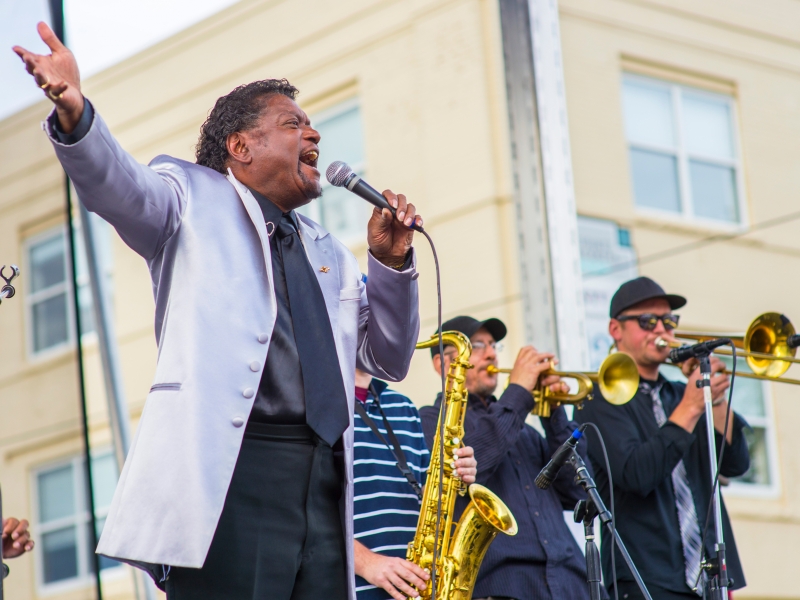 7.  Five Points Neighbourhood
This eclectic neighbourhood's status as an historic landmark honours the strong African American culture and legendary jazz scene that took root here during segregation. Five Points still plays host to countless live music venues and events, many of them concentrated along Welton Street.
Catch a show at Cervantes' Masterpiece Ballroom, housed in the former Casino Cabaret where Duke Ellington and BB King once performed. Satisfy soul-food cravings with expertly executed fried catfish at the Welton Street Cafe, then walk a few blocks southwest to find the Blair Caldwell African American Research Library. This three-level haven of historical artifacts is home to oral histories, letters, diaries and a 650-sq m (7,000-sq ft) exhibition space with rotating displays that highlight the contributions of African American pioneers and settlers.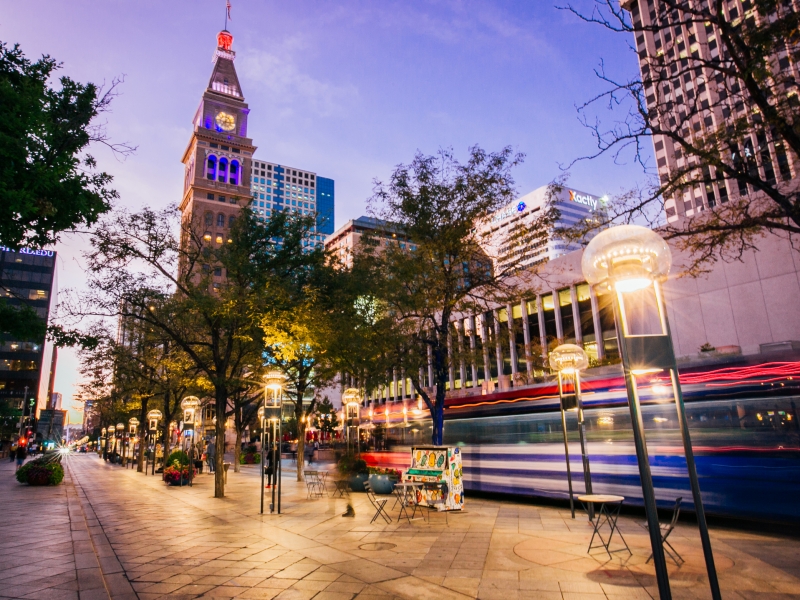 8. 16th Street Mall
One of our favourite things about Denver sightseeing is the people-watching, and the 16th Street Mall is the best place to indulge in this unofficial sport. The mile-long pedestrian promenade is peppered with fountains and plazas, over 40 cafes, and an abundance of shops. Embrace cowboy couture at red-bricked Rockmount Ranch Wear, famous for creating the iconic snap-button Western shirts beloved by celebrities from every generation including Cary Grant, Bob Dylan and Brandi Carlile. Even the Smithsonian Museum owns one.
Ride the free—and air-conditioned—MallRide shuttle down to the south end of the mall to find the I Heart Denver Store, a treasure trove of art prints, ornaments and other keepsakes by Colorado artists.
When night falls, the promenade takes on an air of magic as horse-drawn carriages and pedi-cabs travel beneath the trees, which are strung with nearly a million twinkling lights.    
Planning your trip to Denver
Panoramic mountain vistas, show-stopping live music and a blossoming foodie scene are some of our favourite things about Denver, but most irresistible of all is the undeniable Wild West spirit in which each of those elements is rooted. Explore Denver on our Rockies to the Red Rocks route with our specially curated packages and plan your own adventure to the Mile High City and American Southwest.