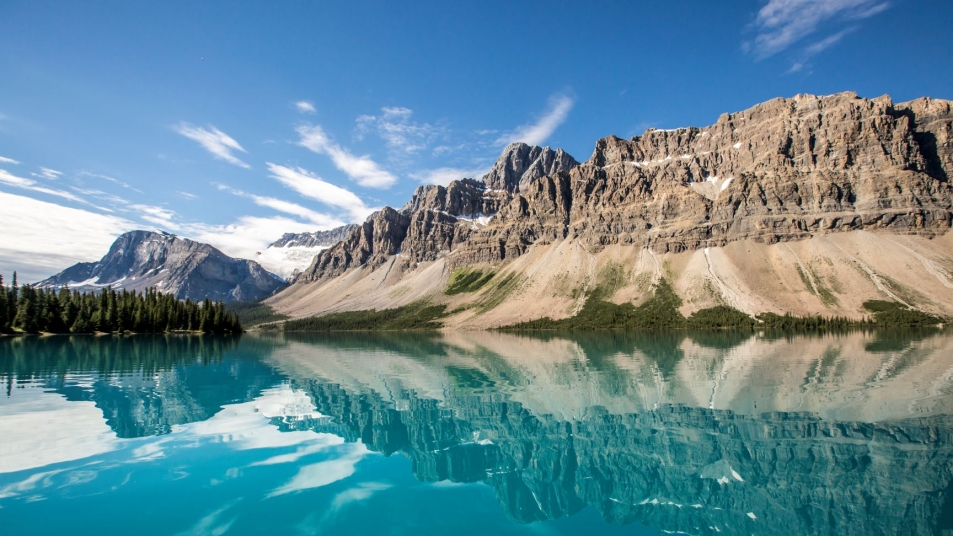 Three types of itineraries for Banff, Lake Louise and Jasper
Please note, due to COVID-19 some of the venues and attractions listed below may not be available. 
Despite the vast beauty of Canada as a whole, there are some travel experiences within our country that are more "must-do" than others. Visiting the Rockies certainly ranks high among these. The stunning scenery, towering mountains, glacial lakes and roaming wildlife within UNESCO-protected Banff and Jasper National Parks and their key towns of Banff, Lake Louise, and Jasper, are responsible for the area's "iconic" status, and rightfully so. But they're not just beautiful, these vacation spots each offer itineraries that can tick the boxes for any type of traveler.
To an outdoor explorer, the region is a treasure trove of skiing, hiking, wildlife-watching, horseback riding and water activities with experiences that range from easy and relaxing to more strenuous and challenging.
For those who are interested in culture and are keen to delve deeper into history and local traditions, these Rockies destinations each offer a selection of museums or galleries (there's even a planetarium in Jasper and an arts centre in Banff!).
If luxury experiences and relaxation is essential to your state of well-being, the Rockies are brimming with pampering spas, delectable dining opportunities and relaxing oases.
Whether you're an explorer, a culture vulture or a lover of luxury (or you're part of a group that's travelling with all of these), here are three ways to plan your time in Banff, Lake Louise, and Jasper.
Banff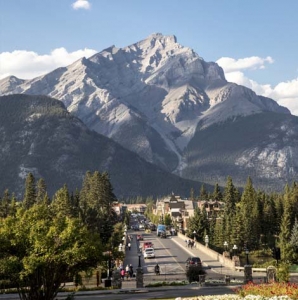 Surrounded by impressive mountains, forested areas and the Bow River, Banff, Alberta, is a lively resort town. It's the first municipality to be incorporated within a national park in Canada, and one of the country's most popular destinations. Hotels, boutiques and restaurants line its main street and there are plenty of experiences to explore in or close to the town itself.
Outdoor Explorer: Should you discover the best of what Banff has to offer by land or by water? No need to decide because you can do both. Catch a 20-minute shuttle ride from town to Sunshine Meadows – rated the number one day hike in Canada by Lonely Planet. Take a leisurely stroll along the easy loop that winds through the meadows. To get an even more remarkable perspective on things, take the Standish Chairlift from Sunshine Village up 2,400m to take in Mount Assiniboine, Rock Isle and even more lakes. Or take the Banff Gondola, which is located right in Banff itself, and reap the rewards of a bird's-eye view of no less than six mountain ranges from the top of Sulphur Mountain. There's also a guided trip in a voyageur canoe from The Banff Canoe Club – an ideal way to see highlights along the Bow River – if you want to go the aquatic route.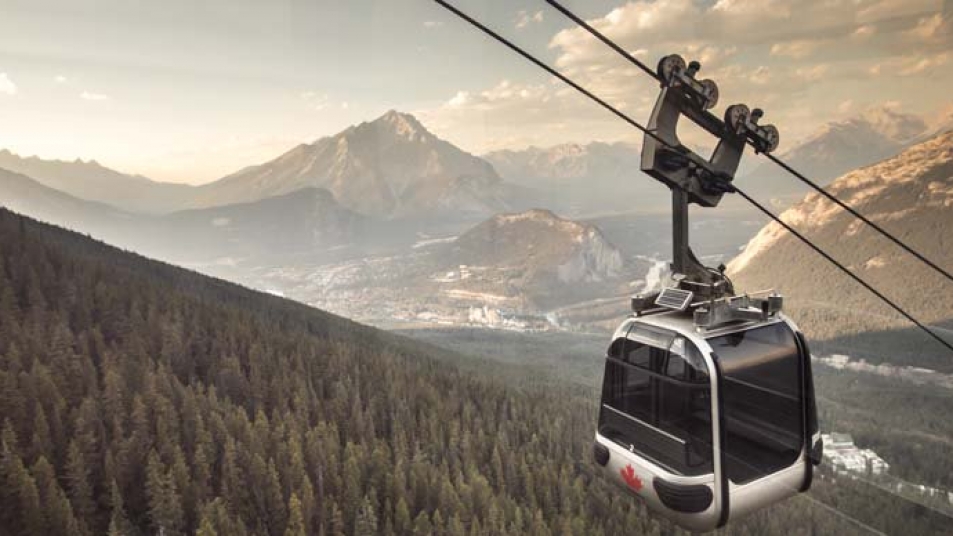 Culture Vulture: Once you have your travel dates set, take a look at what's on the schedule at the Banff Centre for Arts and Creativity, located on the edge of town and accessible via the town's free shuttle service. Home to art exhibitions, theatre, dance, opera and films, the Centre's Shaw Amphitheatre hums with performances from local musicians in the summer, too.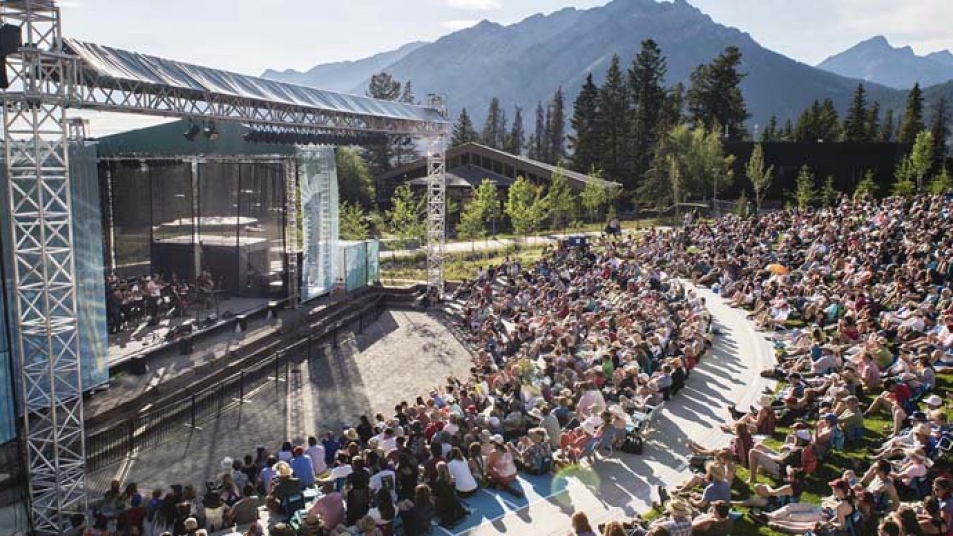 Also make a visit to the Buffalo Nations Luxton Museum, where First Nations culture is in the spotlight and spectacular artwork and cultural events are featured. It's close to downtown, too – just across the river from the Banff Park Museum at the foot of Banff Avenue.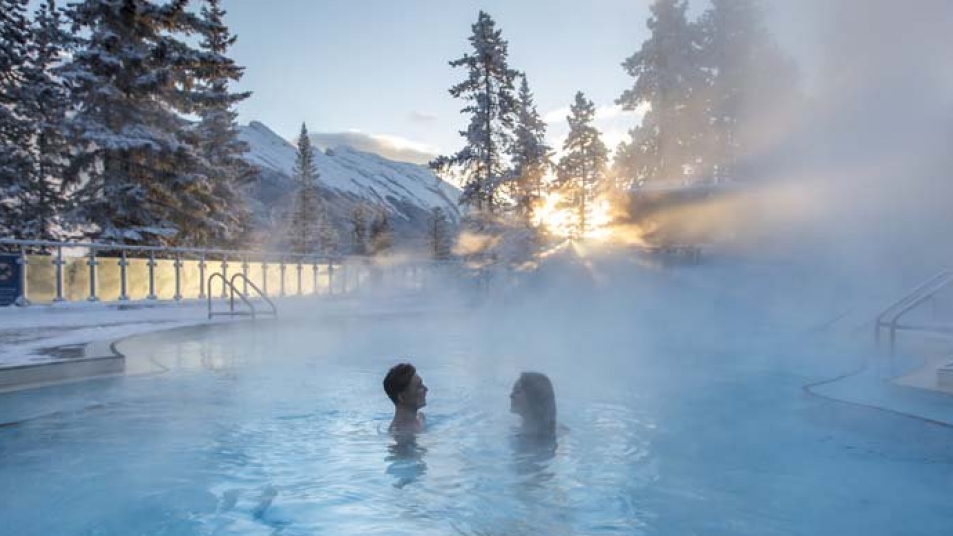 Luxury Lover: Luxury is redefined in Banff with truly one-of-a-kind experiences. Approximately 4km from the centre of town, the Banff Upper Hot Springs has been celebrated by Aboriginal peoples for centuries for its revitalizing waters. Or try "Shinrin Yoku," a Japanese-inspired trend in wellness. Also known as "forest bathing," these guided walks are a mindful, sensory-filled exploration through dense expanses of trees. Then add an exquisite, five-star dinner to the mix with a meal at Three Ravens Restaurant & Wine Bar (located within the Banff Centre) where the fresh cuisine is every bit as fantastic as the views.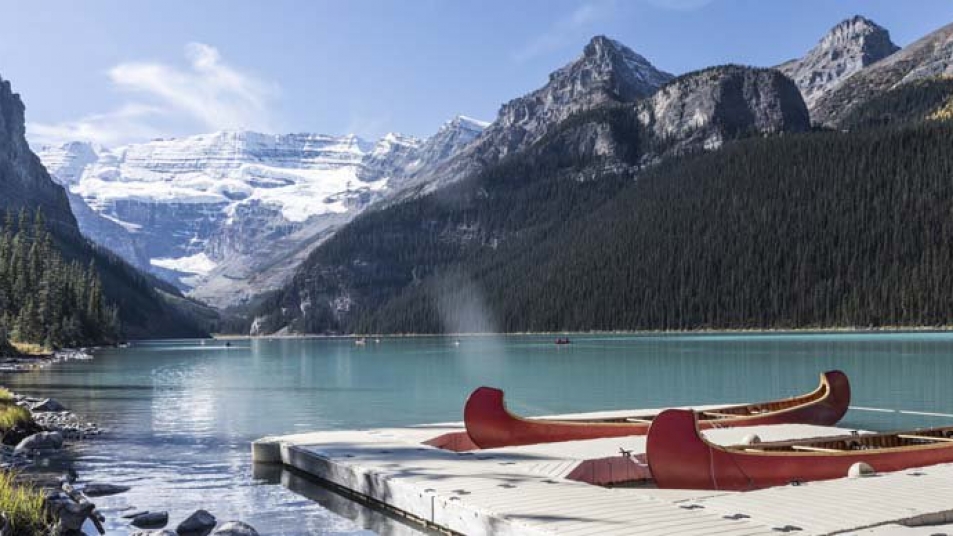 Lake Louise
Though it has just over 1,000 residents, this tiny hamlet located just 45 minutes from Banff is world famous for its dramatic mountain vistas and shimmering lake. Named after Queen Victoria's fourth daughter, it sits in the midst of some of The Rockies' tallest peaks, including Mount Temple (3,544m), the highest peak in Lake Louise.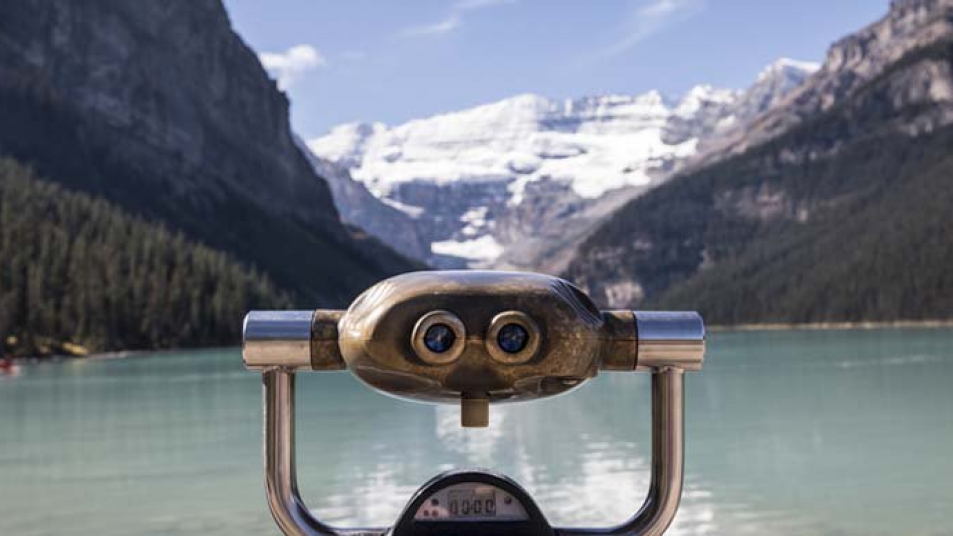 Outdoor Explorer: Whether you're a first-time or return visitor to Lake Louise, you'll want to spend some time admiring Lake's glistening turquoise hue (which reveals itself in the summer and early autumn), or its ice-covered expanse during the rest of the year. Not surprisingly, the Lake is a focus for many activities in the area. Walk the paved path along the shore, or rent a canoe for a leisurely paddle around its tranquil waters. Venture to nearby Moraine Lake (about a 20-minute drive away) to see for yourself a scene that was once immortalized on the Canadian twenty-dollar bill. For an extra dose of magic, check what time the sun will rise, and enjoy it with a coffee in hand from the Snowshoe Café, which opens at 6am between June and October.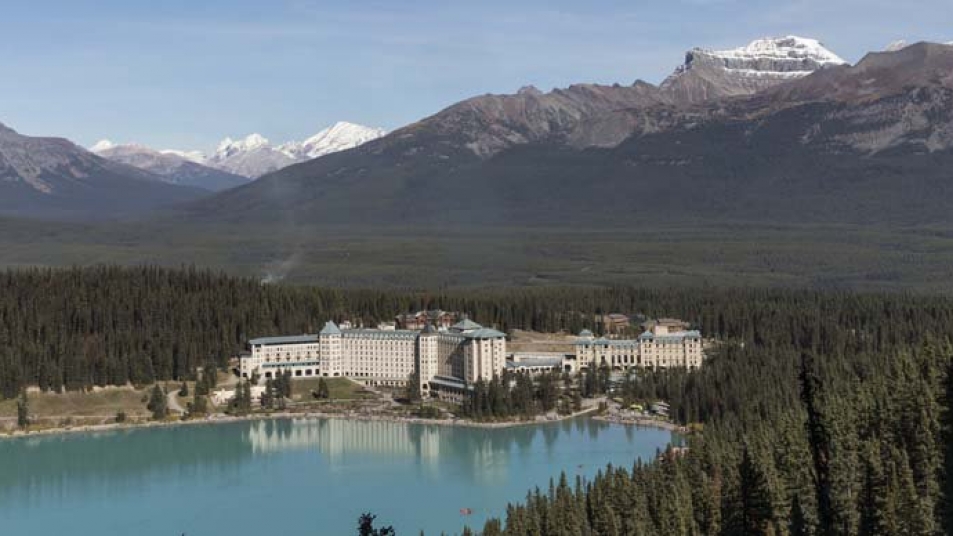 Culture Vulture: Staying at the Fairmont Chateau Lake Louise? Catch the presentation, Discover Lake Louise Heritage, showing at 4:30 pm daily. Find out more about the long and illustrious history of the hotel and its fairy-tale-like setting directly on Lake Louise. Then head to the top of the world via the Lake Louise Gondola to do a bit of wildlife spotting to catch the short films and presentations at the Wildlife Interpretative Centre. In the summer months, take the complimentary shuttle from the Fairmont Chateau Lake Louise or Samson Mall to get there.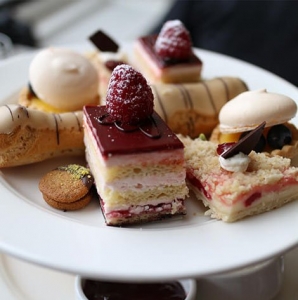 Luxury Lover: The Fairmont Chateau Lake Louise is also a great place for indulgent relaxation. Book in for the hotel's Afternoon Tea and nibble on finger sandwiches and pastries while sipping one of its signature tea blends – all while taking in views of Victoria Glacier and Lake Louise. Then spoil yourself with a stress-busting hot stone massage at Temple Mountain Spa, located inside the elegant Post Hotel, right off the main highway.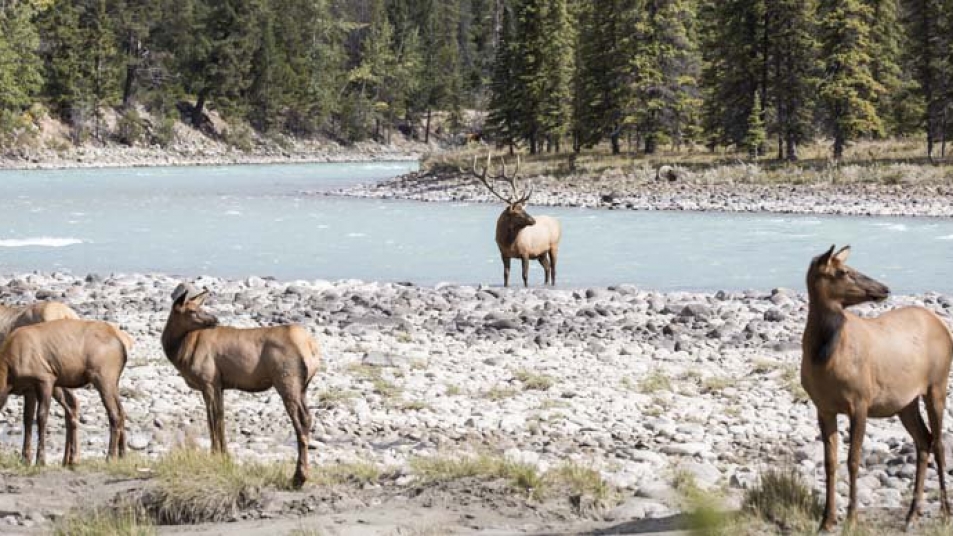 Jasper
Travel one of the most remarkable drives in the world along the Icefields Parkway (past glaciers, chiseled mountains and stellar views) by car or motorcoach tour to arrive in Jasper, a little over three-and-a-half hours' drive north of Banff.
Though the town was established in 1813 as a fur-trading post, Jasper has morphed through the years into a railway hub and, today, a laidback and authentic mountain town. Located in the Athabasca River valley, it attracts nature lovers, photography buffs and adventure-minded visitors.
Outdoor Explorer: Being able to smell the fresh mountain air is a wonderful perk of being in the Rockies. Breathe it in during a boat cruise on Maligne Lake, the world's second largest glacier-fed lake, and see the mystical, untouched-by-time Spirit Island. Maligne Lake is located about an hour's drive from Jasper.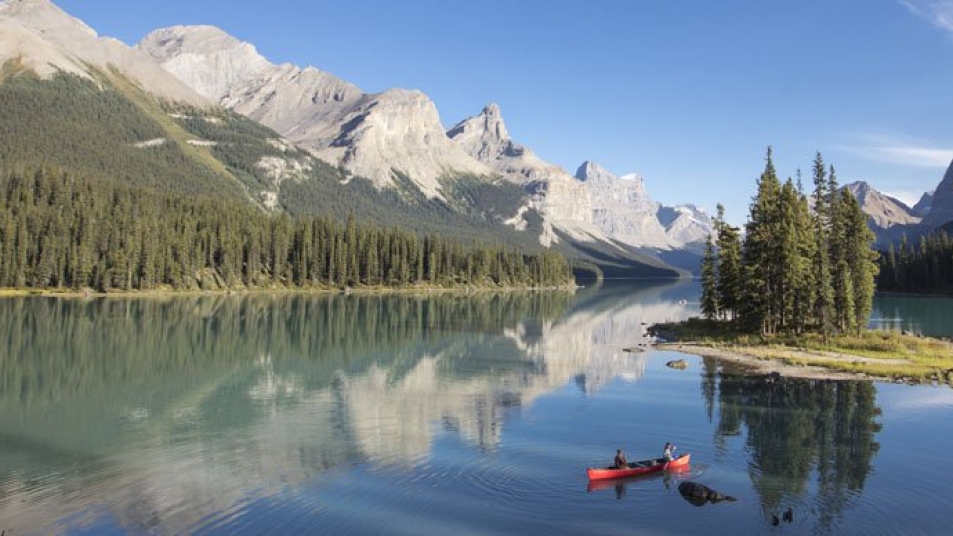 In town, take the Jasper SkyTram to a view 2,263 metres above sea level. Or, for a totally different way to see Jasper, take to the open road with Jasper Motorcycle Tours. Take your spot in a sidecar propelled by a classic Harley Davidson motorcycle with a professional in the driver's seat. Over the one-to-three-hour tour, you'll visit some of the area's most scenic spots.
For those who prefer the stillness of the night and want to try to catch a falling star, Jasper is home to the world's second-largest Dark Sky Preserve, a designated area with low light pollution that creates ideal conditions for stargazing.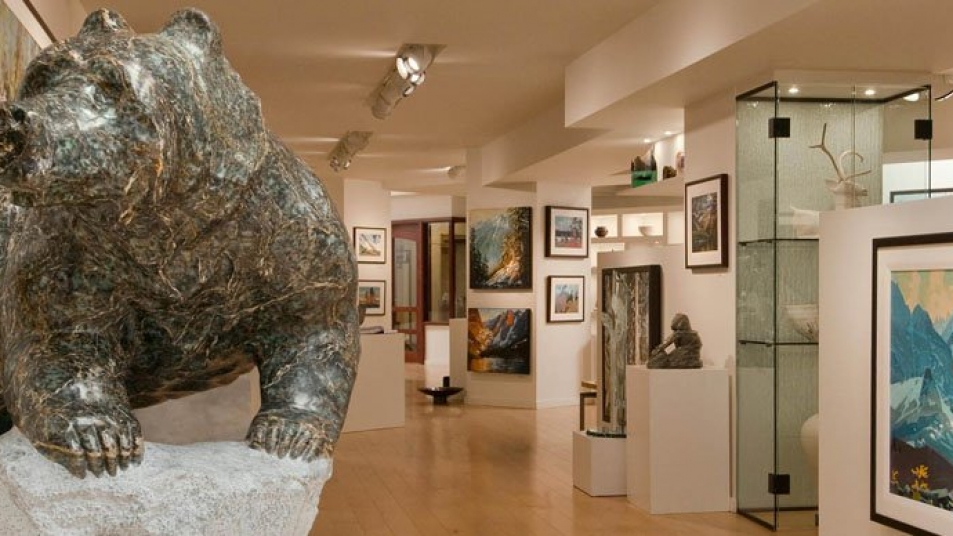 Culture Vulture: The historic roots of Jasper run deep. To find them, follow your curiosity to the town's local museums and art spaces. Founded in 1992, Mountain Galleries at the Fairmont Jasper Park Lodge showcases the works of Canadian artists, while the Jasper-Yellowhead Museum and Archives in the centre of town relies on photography and artifacts to tell the tales related to the railway and fur trade.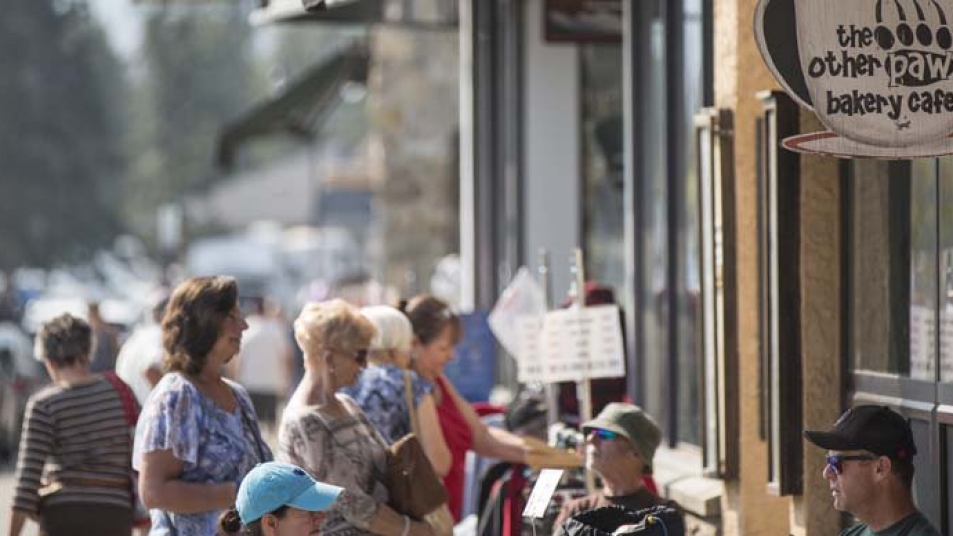 Luxury Lover: Even though Jasper's restaurants offer mostly casual fare, food plays an important role in this mountain town. Let an expert from Jasper Food Tours guide you to four of the best local spots over a 1.5-kilometre-long walk, leaving at 2:30pm daily from the Visitor Information Centre. What's in store? Expect a range of dishes (vegans and gluten-free options are also available), alcoholic drinks and local stories. Once satiety hits, surrender yourself into the capable hands of the award-winning spa at the Fairmont Jasper Park Lodge (a 12-minute drive from downtown). Try the mountain mineral wellness kur, which taps into the healing powers of medicinal mud, essential oils and mineral baths.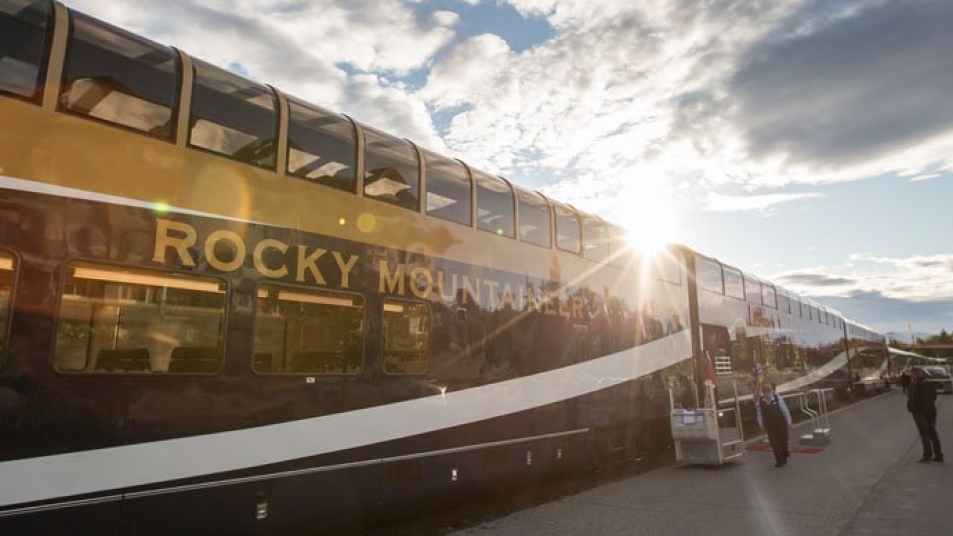 A way to see it all
There is also another way to make sure all your vacation expectations are met – and surpassed – by booking a journey that allows to you to see and experience it all. Explore the best of , and Jasper, Lake Louise and Banff on a luxury rail trip with Rocky Mountaineer. No matter what your travel personality, we offer dozens of packages to the Rockies through British Columbia, allowing you to customize your journey accordingly.
If you appreciate the finer things in life, you can expect attentive Hosts, and a choice between two levels of service: GoldLeaf Service and SilverLeaf Service. Relax in spacious seats, sample local wine and enjoy delicious meals while you peer through glass-dome windows at the diverse landscapes of Western Canada passing by. Culture vultures can feed their love of knowledge thanks to the charming storytelling of the train's onboard Hosts, who make the local history and culture come alive. Meanwhile, nature enthusiasts will be awed by the opportunity to travel through so many diverse landscapes, and be at home on our GoldLeaf Service's outdoor viewing platform, where you can soak in the fresh mountain air or try to do some wildlife-spotting.
No matter what kind of vacation you prefer, you'll be able to experience it all in the Rockies. Is it time to explore? Explore the different types of packages we offer and find a rail vacation that's right for you.