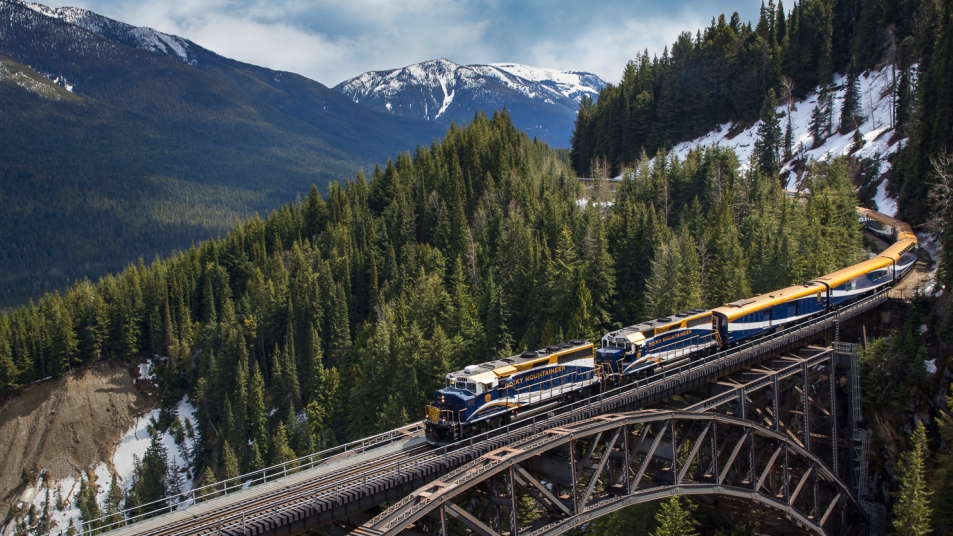 From rushing rivers and magnificent canyons to majestic mountains, travelling through the Canadian Rockies by train offers some breathtaking views.
Our rail journeys pass through some of the most stunning and rugged landscapes in Western Canada; however, the same landscapes made it almost impossible to build the railroad that we travel on today.
From Rogers Pass and Stoney Creek Bridge to the remarkable Spiral Tunnels, the tracks and bridges that run through Canada's West were an engineering marvel.
In our latest video, we look back at the incredible history of the Canadian railroad and the extraordinary achievements that made travelling through Western Canada and the Canadian Rockies a reality.