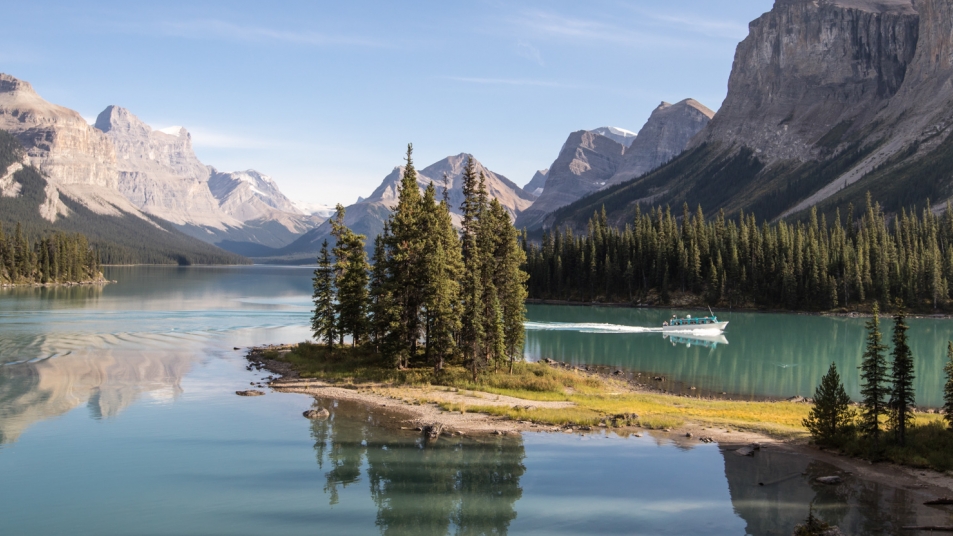 Spanning more than 11,000 square kilometers (4,200 square miles), Jasper National Park is the largest park in the Canadian Rockies and the second largest Dark Sky Preserve in the world.
This alpine wilderness offers dramatic sights and memorable experiences for everyone. From day hikes and mountain biking, to scenic drives along the Icefields Parkway and picnics by the crystal-clear lakes, there is so much to see and do.
Our train travels between Vancouver and Jasper, along two different routes: Journey through the Clouds and Rainforest to Gold Rush. As such, many of our guests choose to spend a few days exploring this rustic mountain town and the surrounding area before or after their Rocky Mountaineer journey.  
We've put together a guide on how to spend 3 days in Jasper National Park along with a new video to give you a taste of what awaits in Jasper. From Maligne Lake to Jasper SkyTram, this is the ultimate 3-day itinerary for Jasper National Park.
3 Days in Jasper National Park
Day 1
Nestled in the heart of Jasper National Park, the rustic town of Jasper is surrounded by towering mountain peaks. Spend your first morning in Jasper strolling along the quaint streets, browsing the shops, and sampling some of the local cuisine. There are plenty of bakeries and restaurants which offer unique dishes made from fresh, local produce.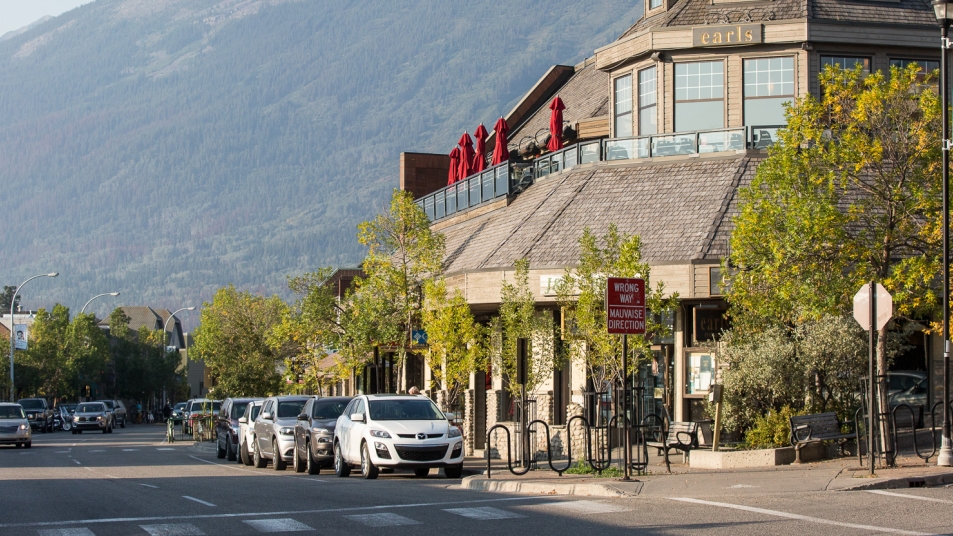 In the afternoon, head to the picturesque Pyramid Lake. Located just 5km from the town of Jasper, Pyramid Lake is one of several small lakes left behind by retreating glaciers in what's known as the Pyramid Bench area. It's a popular spot for fishing, canoeing, and walking.
Take a stroll around the 2km lakeshore trail and admire the beautiful backdrop of Pyramid mountain. Halfway along the trail, you'll come across a wooden foot bridge which leads to a small island where you can enjoy a peaceful picnic.
If you have time, stop at Patricia Lake which is located next to Pyramid Lake. It's a great place for stargazing as the park itself is a designated Dark Sky Preserve. On a cold, clear night, you may be lucky enough to see the aurora borealis!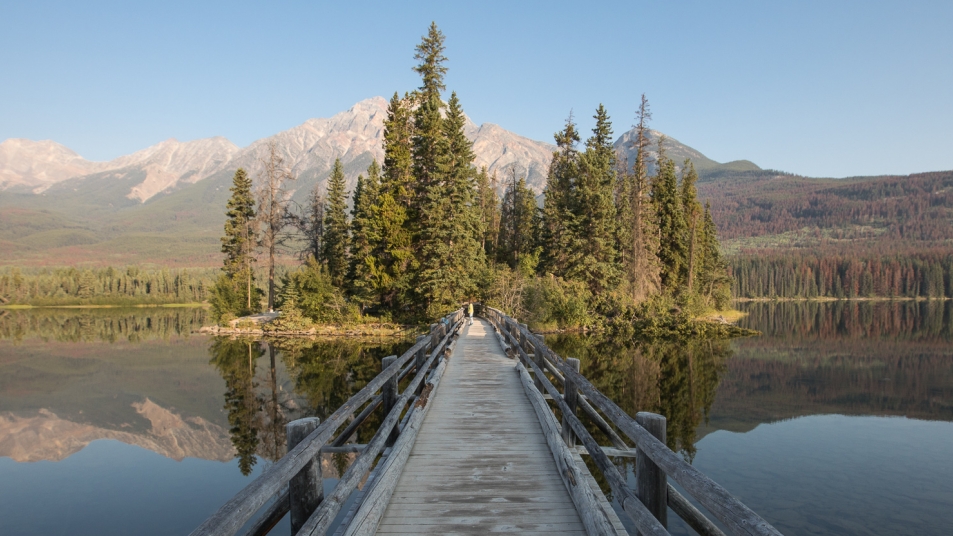 Day 2
Start your day by boarding the Jasper SkyTram and travelling up Whistlers Mountain for a view you'll never forget. Within seven minutes, you'll reach a truly breathtaking elevation of 7,546 feet and will get a brand-new perspective of Jasper's stunning National Park. The SkyTram offers unobstructed 360-degree views of alpine ranges and ridges as far as the eye can see. At the top, enjoy some food at the Summit Restaurant on the second floor of the upper station, before exploring the interpretative boardwalks. If you're feeling adventurous, you can venture further onto the hiking trails that lead to the summit of Whistlers Mountain.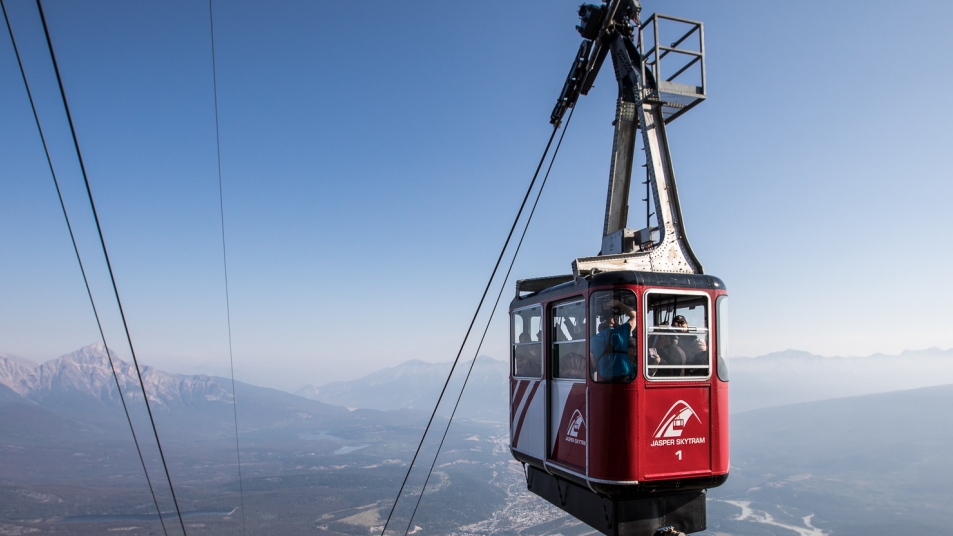 Spend the afternoon exploring Lac Beauvert which sits along side the Fairmont Jasper Park Lodge. This charming hotel has hosted the likes of King George VI and Queen Elizabeth, who visited in 1939, and Queen Elizabeth II and Prince Phillip, who stayed in 2005. Take a gentle stroll along the scenic hiking trail which wraps around the lake, or rent a canoe from the Boathouse and paddle on the crystal clear waters of Lac Beauvert. The boathouse offers canoe and kayak rentals, as well as pedal boats and paddle boards.
If you love golf, treat yourself to a round at Fairmont Jasper Park Lodge's Golf Club. In 2013, SCOREGolf Magazine ranked the course the #1 Public course in Canada, and it's been ranked highly since. Canadian golf course architect Stanley Thompson designed this course with dramatic bunkers and aligned each hole just so to provide the best, most spectacular views of the mountains.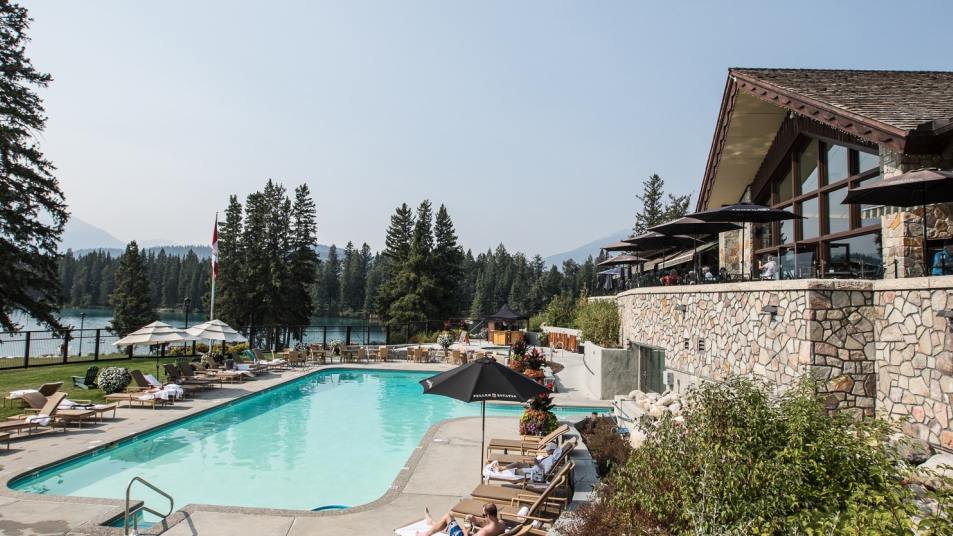 Day 3
No trip to Jasper National Park would be complete without visiting Maligne Lake. Located 48.1km from Jasper, Maligne Lake is the longest natural lake in the Canadian Rockies and the second largest glacier-fed lake in the world.
The drive along Maligne Lake Road to the lake is full of picturesque scenery and offers some of the best opportunities to spot local wildlife. Look out for bears, elk, moose, and bighorn sheep that often frequent the area. For more tips as well as safety information, read our blog post on wildlife watching in the Canadian Rockies.
Maligne Lake is home to one of the most photographed spots in Jasper National Park: Spirit Island. This small, picturesque island is a spiritual place for the Stoney Nakoda First Nation and is only accessible by boat. If you visit between May and October, take a guided 90-minute cruise past the rugged mountain peaks to Spirit Island. Once you reach the island, you can disembark and enjoy a short nature trail with views overlooking this famous landmark.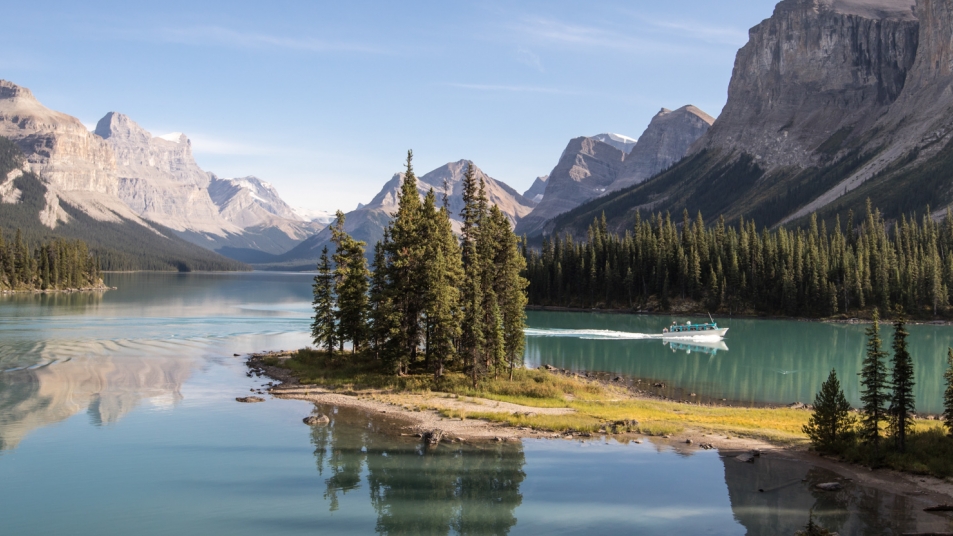 On the way back, stop at Maligne Canyon, the deepest canyon in Jasper National Park. The trail passes over six bridges built across various points of the canyon and is suitable for all abilities. If you're looking for a gentle hike, head over the First and Second bridges where you'll get some stunning views of the canyon and its tumbling waterfalls. For those wanting a longer and slightly harder hike, continue all the way to the Sixth Bridge for some truly spectacular views.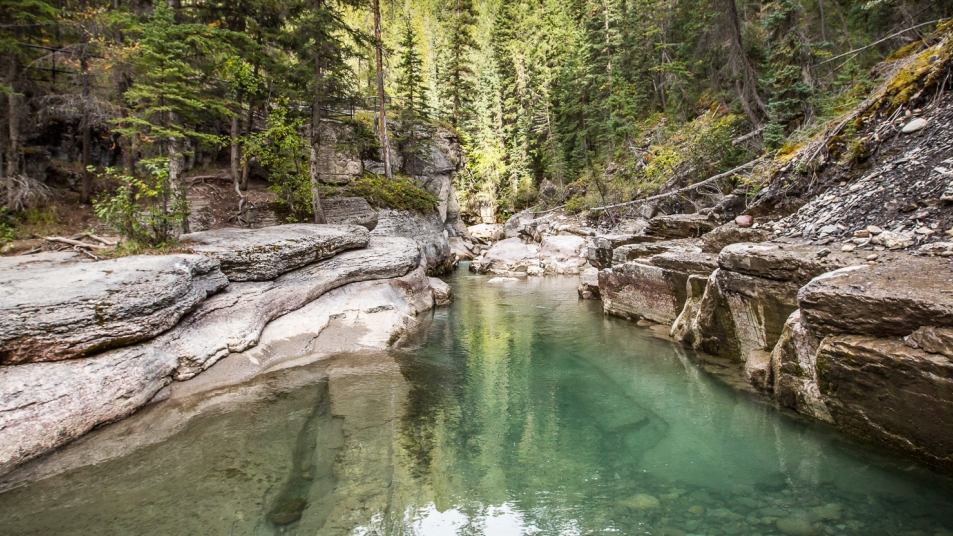 Planning your trip to Jasper
With its majestic peaks, alpine lakes, deep canyons, and abundant wildlife, it's not hard to see why Jasper National Park was named a UNESCO World Heritage Site.  Explore our rail routes and start planning your future trip to one of the most magical places in the Canadian Rockies.