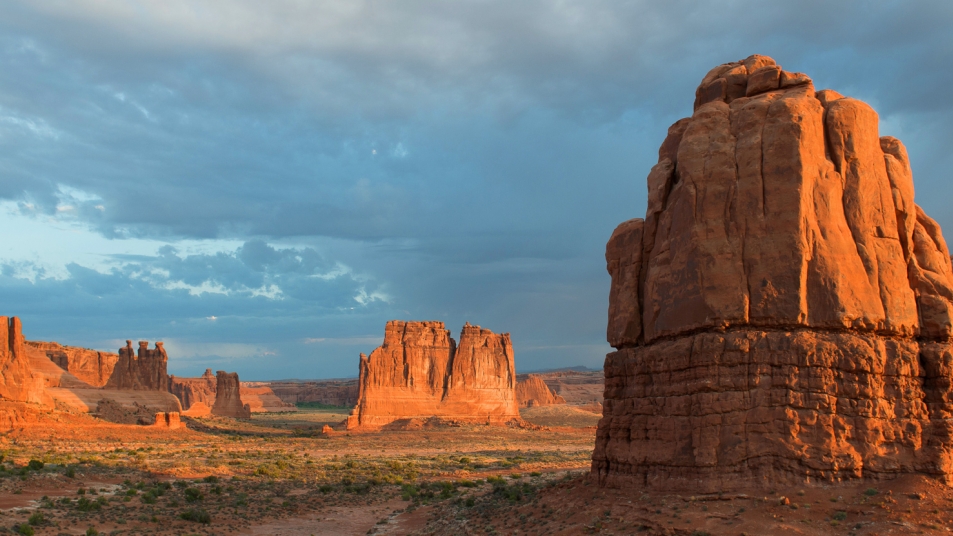 We are very excited to share that we will be bringing our luxury train journeys to America's Southwest in 2021. Our newest route, Rockies to the Red Rocks, travels between Denver, Colorado, and Moab, Utah, with an overnight stay in Glenwood Springs, Colorado.   
Like our three Canadian rail routes, our two-day Rockies to the Red Rocks route is steeped in history and full of opportunities to explore the magnificent scenery and iconic destinations of the region. Vast canyons, chromatic deserts, natural archways, and enchanting hoodoos are just the beginning. The train winds alongside rivers, through mountain ranges, and past ancient rock canyons as it travels between the mile-high city of Denver to the red rock formations of Moab.
See the unseen West and enjoy the onboard experience that you've come to expect from us: entertaining stories from our onboard Hosts and those special luxurious touches that spell comfort.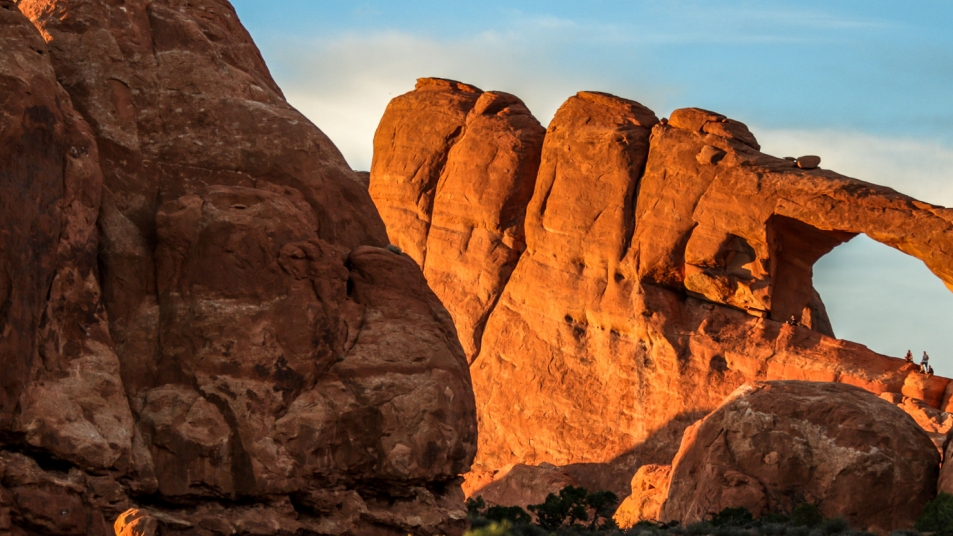 The Route
Rockies to the Red Rocks is filled with highlights best seen by train, including Ruby Canyon, Mount Logan, and the Continental Divide. While we've described the journey on this route heading west from Denver to Moab, you can also travel from Moab east to Denver.
Day 1: Denver to Glenwood Springs
Your journey starts in Denver. As you hear the whistle blow, board the train, take your seat, and get ready to start your journey alongside the Colorado River through a series of canyons and rugged landscapes. As you enjoy breakfast and a beverage, take in the scenic views of the Gross Reservoir dam. Built in 1954, it has a surface area of 440 acres with a spillway that sits at 7,225 feet elevation.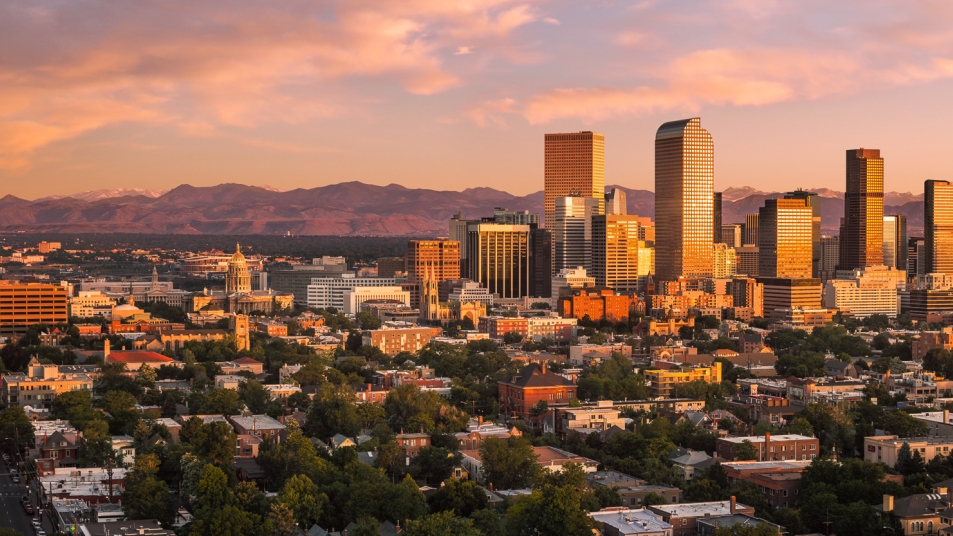 The route slowly gains elevation before reaching the Continental Divide. Here you'll pass through Moffat Tunnel and emerge on the western side of the Continental Divide. This railway tunnel opened in 1928 and cuts through 6.3 miles of mountainous terrain.
Enjoy a three-course, regionally inspired lunch as our onboard Hosts share stories about the region we travel through. Make sure you keep your camera near by as we travel along the Colorado River through a series of picturesque canyons, including Byers Canyon and Gore Canyon. Keep your eyes peeled for wildlife as these canyons are the perfect place to spot bighorn sheep, bears, mountain lions, deer, and marmots.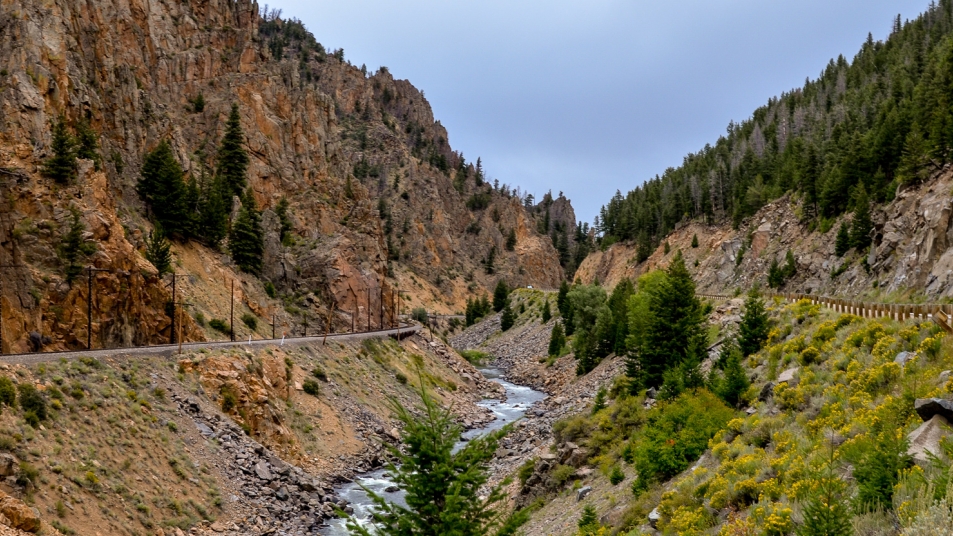 As we near Glenwood Springs, you're close to the end of today's journey. Disembark from the train and reminisce about the sights you have seen from the comfort of your cozy hotel room and look forward to tomorrow's adventure.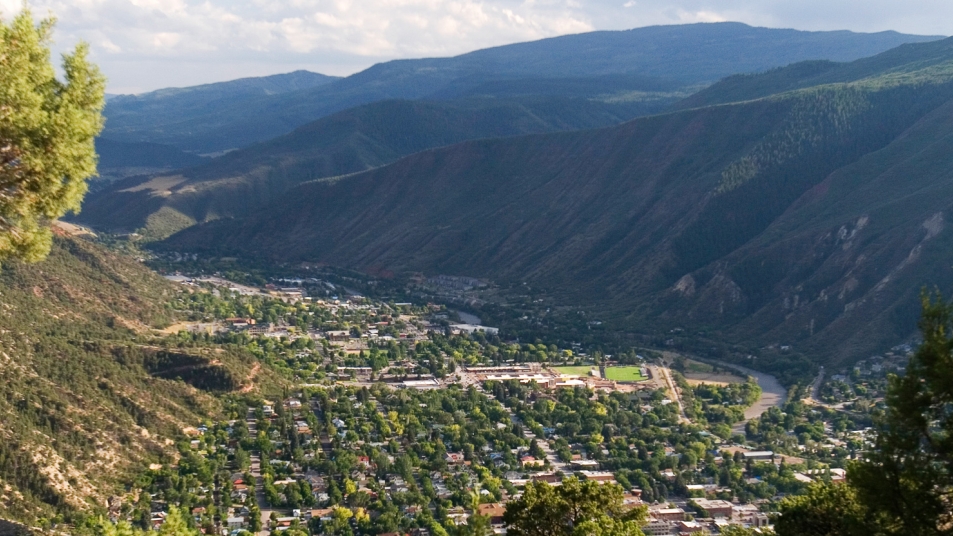 Day 2: Glenwood Springs to Moab
In the morning, you'll board the train for another day of incredible scenery as we head south west past mountain vistas, desert cliffs, and amazing rock formations. Enjoy a two-course hot breakfast as we pass by Parachute Creek and Mount Logan towards De Beque Canyon, a 15-mile long narrow canyon with stair-step cliffs of sedimentary rock layers. 
As we continue west, look out for Mount Garfield. At 6,600 feet, it's the highest point of the Book Cliffs so it should be easy to spot! These sandstone cliffs and mountains stretch nearly 200 miles from west to east – another great excuse to get your camera out!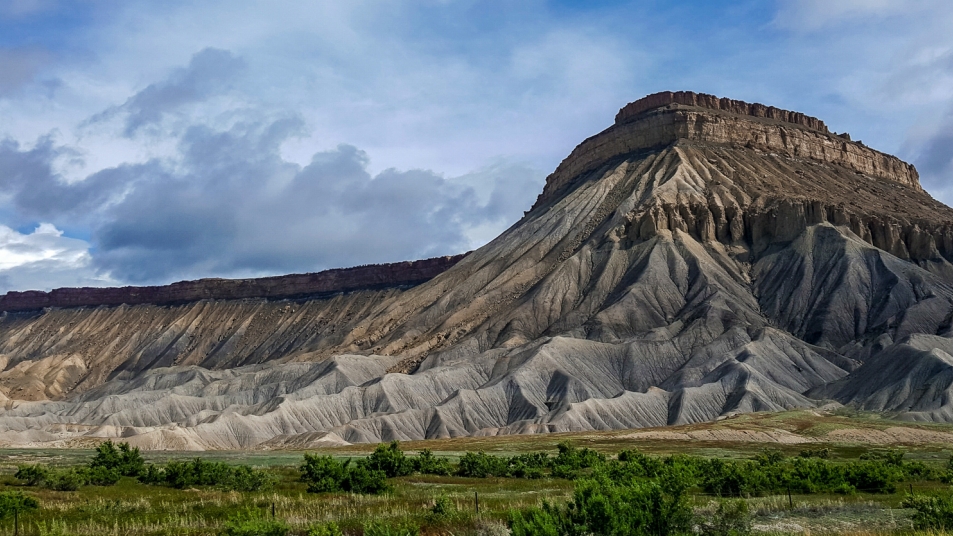 The train continues to follow the Colorado River as we cross over the state line between Mack, Colorado, and Westwater, Utah. Take in the stunning red rock formations lining the cliffs in Ruby Canyon which is only accessible by train or from the river. This canyon is 25 miles long and takes its name from the red sandstone cliffs that line the canyon walls.
After crossing over the Colorado-Utah state line, look out for Mount Peale. It's the highest point of the La Sal Mountains at 12,726 feet. Due to it's their immense height, these mountains are usually snow-capped until early summer.
As we reach Moab, you'll be greeted by its brilliant red sandstone backdrop and you'll get your first glimpse of the iconic Arches National Park; a 73,234-acre wonderland of geological marvels. Depart the train and travel to downtown Moab via a motorcoach transfer. Welcome to the scarlet city!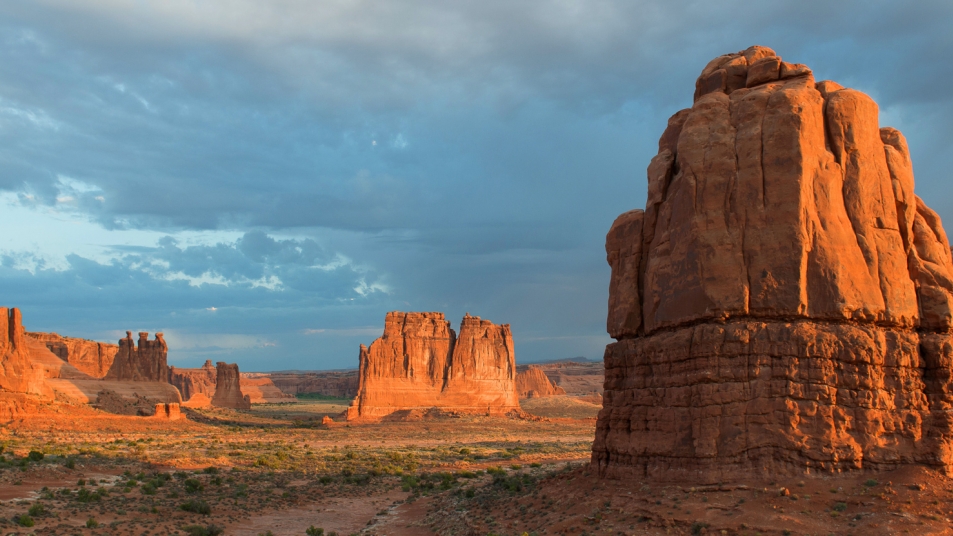 The Onboard Experience
Like our three Canadian rail routes, the train only travels during the day and features oversized windows, so you won't miss a moment of the ever-changing landscapes.
Enjoy our SilverLeaf service as we journey from Colorado to Utah. Onboard Rocky Mountaineer, everything is choreographed to make your journey feel special, effortless, and unforgettable. From the expansive glass-dome coaches that put you right in the heart of the stunning Southwest, to the impeccable service and storytelling from engaging Onboard Hosts, to the regionally-inspired cuisine, this will no doubt be a journey of a lifetime.
You can also choose to enhance your onboard experience with SilverLeaf Plus, which includes exclusive and unlimited access to our newly renovated lounge car. Featuring a mixologist who will carefully craft signature cocktails, the lounge car offers additional space indoors to relax and soak in the scenery as it passes you by, as well as a small outdoor viewing area. You will also enjoy an elevated dining experience with an additional course during select meals, and premium alcoholic beverages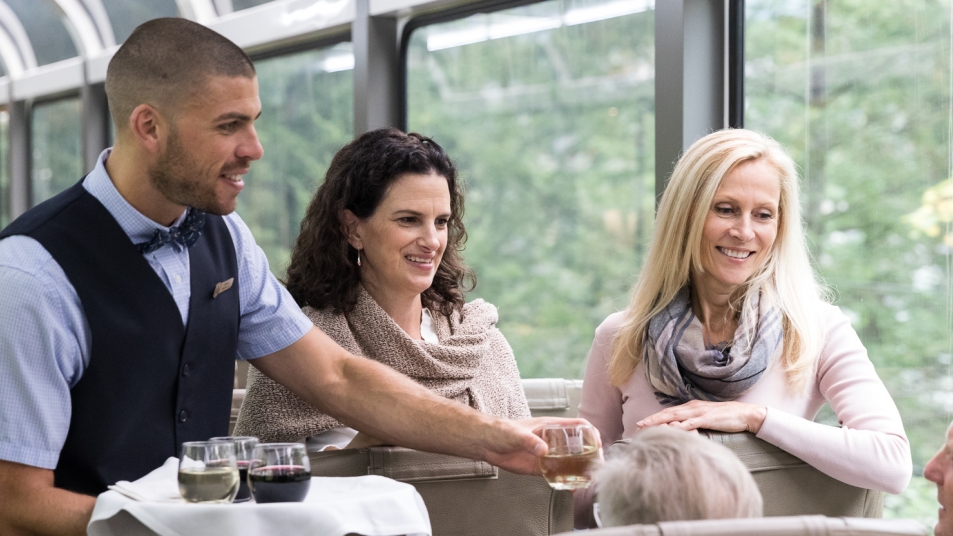 Be the first to travel on our new route next year
The Rockies to the Red Rocks route will be available as a preview season with 40 departures from August to October 2021 and a full season schedule for 2022 and beyond. If you're interested in finding out more, you can sign up to get the latest updates on our new route.
For more exceptional adventures beyond the train, explore our packages which are available in both eastbound and westbound directions.