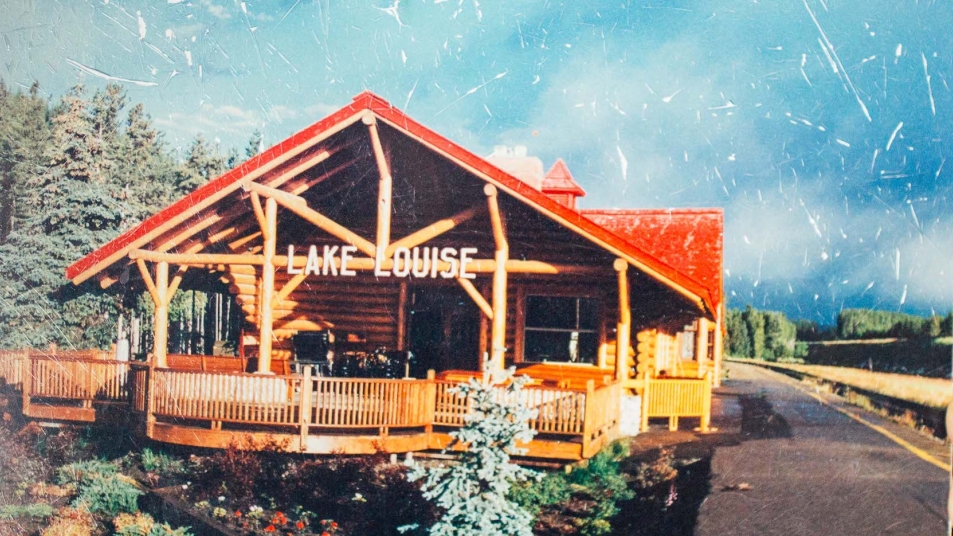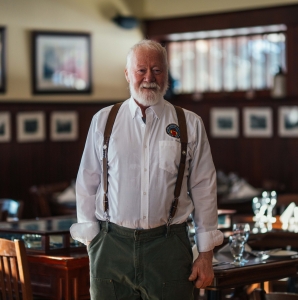 As the sun rises above the rugged peaks of Mount Victoria, Lake Louise reflects these shimmering rays back out to the towering glaciers and the town that shares its name. There is a great sense of tranquility found in the lake's crystal clear, turquoise-in-summer waters, whilst the town of Lake Louise, Alberta, radiates the comforting warmth of a tightly knit community. Named after Princess Louise Caroline Alberta, Queen Victoria's fourth daughter, the town's natural wonders carry a regal air, as well as a place in Canada's history. And for a chef named Jerry Cook, this oasis in Western Canada was reason enough to turn a summer job into a career, and a temporary stay into a place to call home.
"Part of my dream as a young person was to, one: live in a log cabin; and two: climb a mountain. I've gotten to do all of that since moving to Lake Louise," explains Cook, who currently lives in Lake Louise part-time while his wife Jeannie and dog Jessie live an hour's drive away in Golden, just over the border in British Columbia. As a young man, Cook found himself growing tired of the stressful demands of life in bustling Toronto, and left in search of a quieter lifestyle. "I had a great job in Toronto, downtown at one of the better steakhouses [...] I was just going through the Toronto Star, the local paper, and I happened to see that [Canadian Pacific] hotels were looking for a sous chef." He eventually landed at Chateau Lake Louise, a Canadian Pacific property, working as a chef.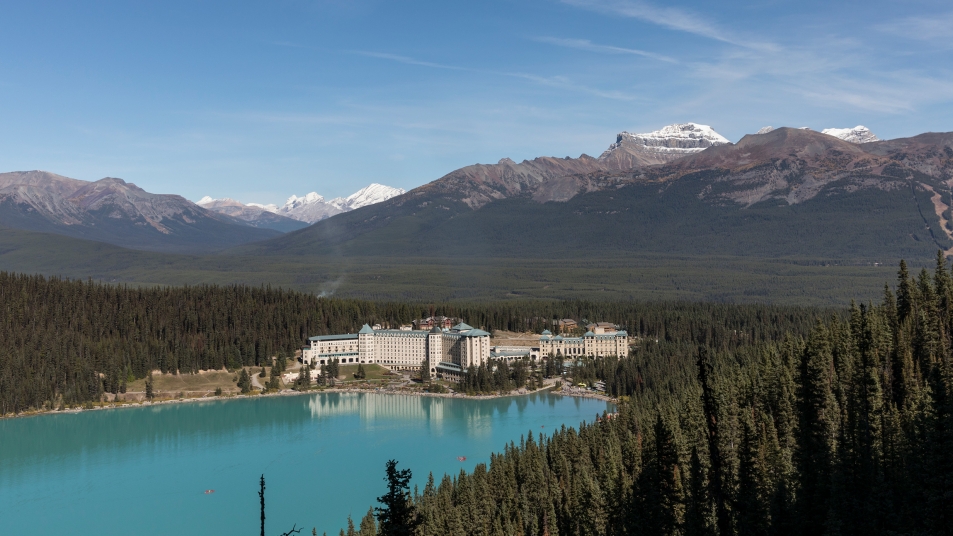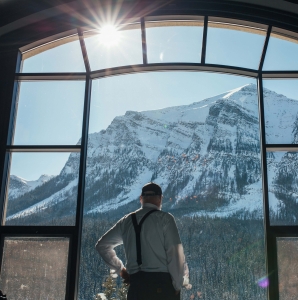 Now owned by Fairmont Hotels & Resorts, Chateau Lake Louise sits overlooking the lake, boasting grand windows framing views of epic mountains sandwiched between water and sky. So used to a city backdrop of cold concrete and glass, Cook was captivated by the breathtaking scenery of his new backyard. "I was in total awe," he explains, recounting his initial reaction to Lake Louise. Cook was overcome by the dramatic beauty of the town, and knew he had found both a home and a new place to grow his culinary career.
Lake Louise is revitalizing for Cook. He can often be found exploring one of the hiking trails that start in town and wind up into the forest, taking in a bird's-eye-view of these features before pausing for a break at the mountain-top Lake Agnes Tea House, two miles from Lake Louise. He spends his downtime exploring the Bow River Valley by bike, hiking in summer, skating and skiing in the winter, and discovering the endlessly rich history of the region.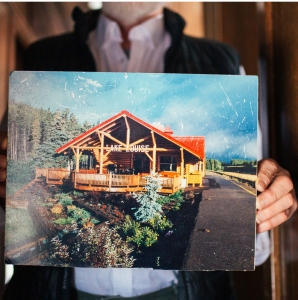 Now 50 years into his culinary career, Cook is the proud part-owner of The Station Restaurant, located in Lake Louise's oldest building, which has a history as a working train station. In 1884, the site was home to the construction headquarters for the surrounding region while the Canadian Pacific Railway (CPR) was being built. Named "the Summit," the site marked the highest point along the railway. CPR constructed the current building, a more grandiose, "rustic style" of passenger station on the site in 1909, and it remained in use until 1990, when regular passenger service was discontinued. "There would have been 30 or 40 years where everyone was going through Lake Louise [...] They would have come right through the station, everyone from presidents to prime ministers, [and] movie stars," Cook explains. In fact, the station was even featured in the 1965 Oscar-winning film Dr. Zhivago.
Knowing what an important role the building had served in Lake Louise's past, when Cook found out the station was set to be torn down due to the lack of upkeep, he connected with a group of local entrepreneurs.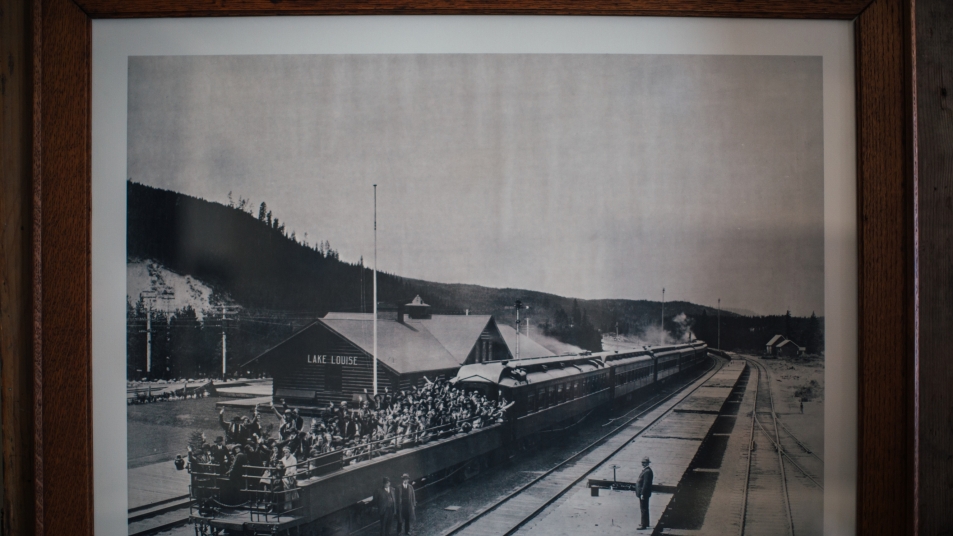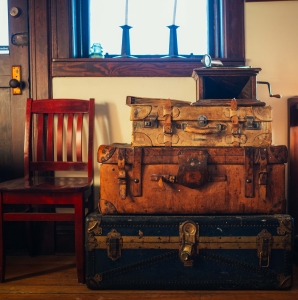 They obtained historical certification for the building, as well as funds to restore the existing architecture, and transformed the restored space. "It's filled with nothing but history [...] When people find themselves down here at the station, they find how quiet and peaceful it is. They love the history and the fact there still is an [original] operating train station," Cook says.
The restaurant features a restored dining car named the Delamere, and next to it is Cook's "home away from home," a train-car-turned-tiny-home, the Killarney, which was an original car owned by Lord Shaughnessy, an American-born railway administrator who served as CPR's third president. There was a lot of time put into the cars' restoration to ensure diners are greeted by the same environment as train passengers were in the early 1900s. With thoughtful detailing, right down to the refurbishment of the building's original maple floors and the handmade furniture created by Cook's business partner, Bill Weber, guests of The Station Restaurant are invited to imagine themselves as a train traveler of the past.
Our train stops in Lake Louise at the station adjacent to the restaurant, as part of our First Passage to the West rail route, during our operating season between April and October. Cook connects with many of our guests that visit, including those embarking or disembarking from our train. "Usually, I just greet [them] at the corner of the station, at the platform, and say 'Hello and welcome to Lake Louise,'" he says.
In addition to the train guests, Cook bakes and cooks for our team, giving them a taste of Lake Louise. "We do anything from […] cranberry cinnamon buns for them, cheese croissants, some nice little sandwiches [...] I don't think they are ever disappointed," he says, happily. They aren't. Besides Cook's delicious food, says Natalie Fedrau, Rocky Mountaineer Station Manager at Lake Louise, "He is a great fount of knowledge. He enjoys answering the multitude of questions our guests have about the railway. You can often see a crowd around him listening avidly to his stories…His love of the area, of the mountains, history, wildlife and, of course, the railway, is clear to all who meet him."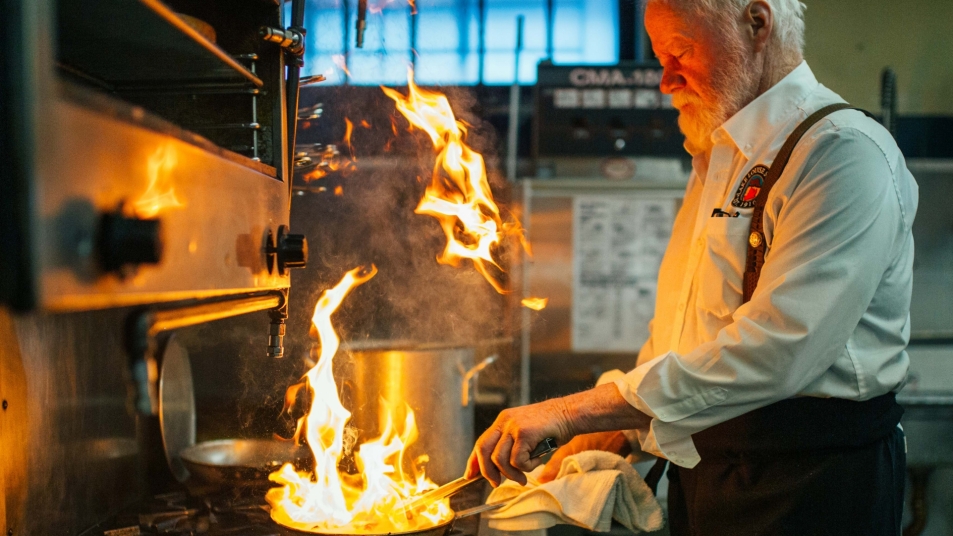 But Cook's real passion remains cooking. He combines local ingredients with international flavors at his restaurant, many of which have been inspired by the multicultural neighbors that he grew up among. "Where I grew up in Toronto was a new suburb [...] and we had incredible neighbors from Germany, Italy, Sweden… I always found myself, as a very young man, in the kitchen with my friends' moms." He learned how to make German favorites, pizza and traditional tomato sauce from Italian neighbors, and chicken soup from Elsa, the Swedish lady across the street. "That's really what got me going."
Cook's menu rotates constantly, and highlights local fare like Alberta bison and pork, salmon from the coast, and local poultry. He also features greens and herbs that he grows himself. Cook's "Station Masters Hunter Style Bison Stew Bowl" features the best of Lake Louise: braised local Alberta bison, smoked bacon, pearl onions, and meaty portobello and cremini mushrooms, all in a rich cabernet sauce. In the summer months, the restaurant's East Room opens into the garden kept by Cook so diners can enjoy their meal on the patio while soaking in views of the peak of Temple Mountain — the highest peak in Lake Louise.
With so much of his life centered around railways, it's no surprise that Cook is a fan of exploring the region by rail.
"That is the way to travel. You can get up and walk around and meet all of these wonderful people," he says.  And if you're disembarking at Lake Louise go to enjoy a meal at The Station Restaurant, there's a good chance Jerry Cook will be there at the end of the platform, ready to welcome you to his town.