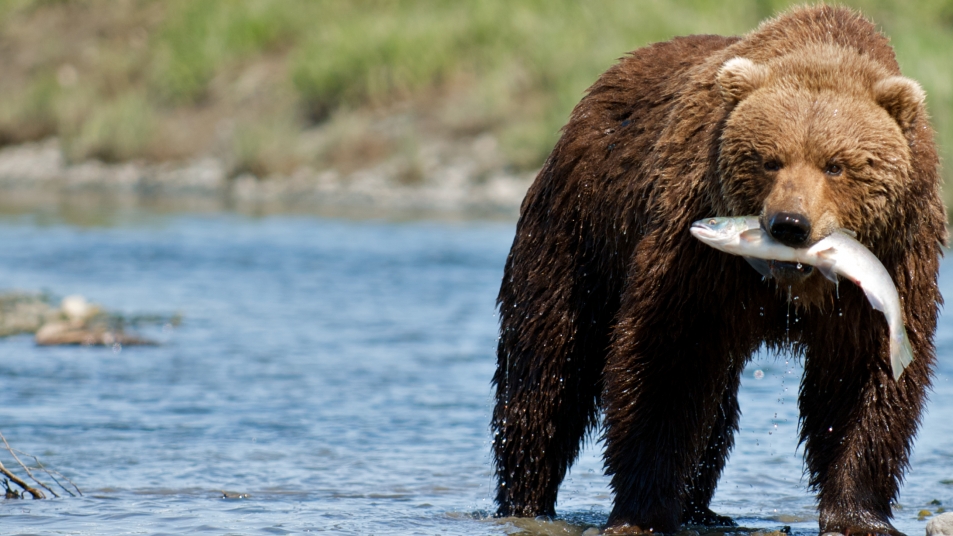 Canada's West is home to some of the world's most magnificent creatures. From the coastal temperate rainforest of British Columbia to the dramatic peaks of Alberta, this diverse region is a haven for wildlife.
Each year, thousands of guests travel onboard Rocky Mountaineer hoping to get a glimpse of some of the wild creatures that inhabit these varied landscapes.
Over the last 30 years, we have experienced countless memorable wildlife sightings on our train journeys through the Canadian Rockies. Our guests have spotted striking elk, bighorn sheep, bald eagles, and the elusive majestic moose to name just a few.
Of course, for most, there is one animal they dream of seeing more than anything else in the wild: Canada's iconic friend, the bear.
In our latest video, we take a closer look at these impressive creatures. So, sit back, relax, and get a little more acquainted with the magnificent bears of Canada's West.