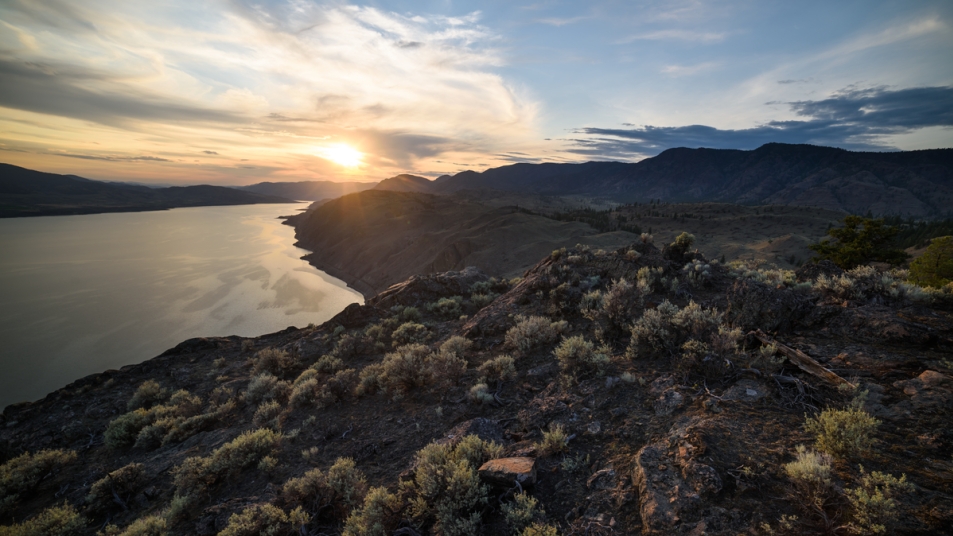 Grab a camera as you follow your feet to chase these iconic, picturesque views in Western Canada.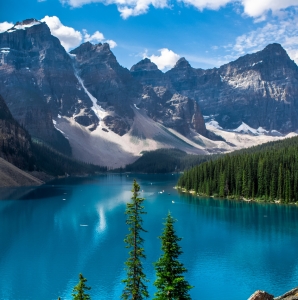 Moraine Rockpile Trail | Moraine Lake
Duration: 25-minute return
Total Distance: .8 km (.5 miles)
The bold turquoise views of this glacier-fed lake will take your breath away, but that's not all; expect to see stunning mountains, curious wildlife, and rock piles galore. For an even better view, take The Rockpile Trail to the top of the natural dam to capture one of the most famous shots of the lake in Canada. This trail is a popular choice amongst visitors as it is a short and relatively easy walk to the top. What are you waiting for? It's time to discover the this magical place nestled in the Canadian Rockies!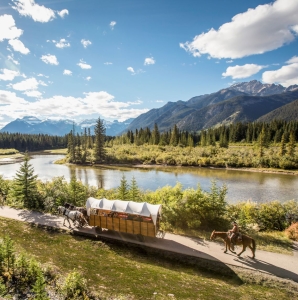 Bow River Trail | Banff
Duration:  15 minutes return
Total Distance: .9 km (.5 mi)
This paved riverside trail from Central Park to Fenland Trail is the perfect place to enjoy a coffee and take in the mountain views. Located on the southside of Banff Village, this trail is a popular destination for locals daily. The views of Bow River and Bow Valley make this another great backdrop for your Canadian Rockies photo album. One thing is for certain, you  won't want to leave!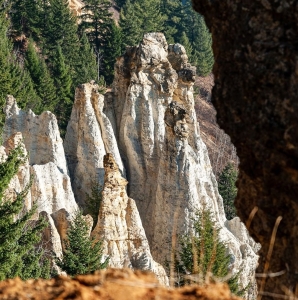 Pinnacles Viewpoint | Pinnacles Provincial Park
Duration: 30 minutes return
Total Distance: 2 km (1.3 mi)
Peek into the past at Pinnacles Provincial Park: it's home to hoodoos, which are pillars of volcanic ash and basalt formed by 12 million years of natural erosion. a 10-minute drive from Quesnel takes you across the Fraser River and onto Pinnacles Road; keep an eye out for the park entrance, as surrounding foliage sometimes camouflages the sign. Step past the yellow gate and watch for bears or cougars on the flat trail to Pinnacles Viewpoint, where you'll be met with bird's-eye views of Quesnel and Baker Creek, and close-ups of the towering hoodoos. Out here, geology really does rock.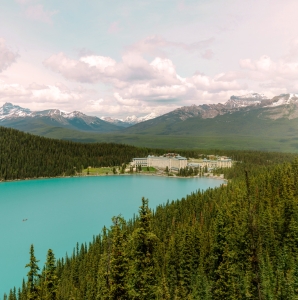 Fairview Lookout | Lake Louise
Duration: 45 minutes return
Total Distance: 2 km (1.3 mi)

Get a million-dollar view of Lake Louise's turquoise waters from the Fairview Lookout in exchange for less than an hour's work—a dazzling deal. Set out early to beat the crowds, and pick up a set of directions from the concierge at the Fairmont Chateau Lake Louise, or simply follow the signs from the nearby boat-rental kiosk. The path is steep but fairly shady, thanks to the lush old-growth forest. Up at the wooden lookout platform, the view is more than just "fair," it's downright fantastic.

Not interested in a 2 km hike? No problem. When you arrive at Lake Louise, there are plenty of areas within walking distance from the parking lot to capture the perfect photo. If you're interested in enjoying the views over a meal, make a reservation at Lakeview Lounge on the patio and enjoy the iconic backdrop as you indulge in delicious food. You won't regret it!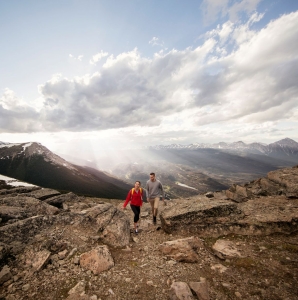 Whistlers Summit | Jasper National Park
Duration: 1.5 hours return
Total Distance: 2.4 km (1.5 mi)
Get off to a flying start with the Jasper SkyTram, which takes you to the upper tram station's scenic boardwalk, 2,263 m (7,430 ft) above sea level. From there, follow the rocky Summit Trail to the very top. The air is thin up here, so take breaks at viewpoints along the way. at the summit, 360-degree views of downtown Jasper, countless lakes and rivers, and six spectacular mountain ranges await. There's even a sundial that points out and names each peak, putting you at the top of your souvenir-snap game.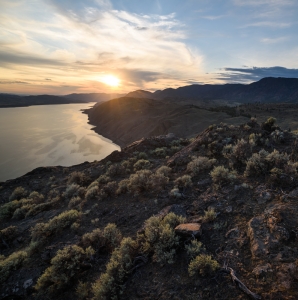 Battle Bluff | Lac Du Bois Provincial Park
Duration: 1.5-2 hours return
Total Distance: 5 km (3.1 mi)
Go "into the great wide open," as Tom Petty once sang, and take a hike through Lac Du Bois Provincial Park near Kamloops. The trail to Battle Bluff starts in the protected grasslands of the Dewdrop Range—home to deer, bighorn sheep and black bears—and ends at the top of the bluff. The trail forks twice: keep right the first time, then left. Follow the sun-soaked path up to the cairn that marks the best view[1]point in the area. gazing out over Kamloops Lake, "under them skies of blue," may just be the highlight of your trip.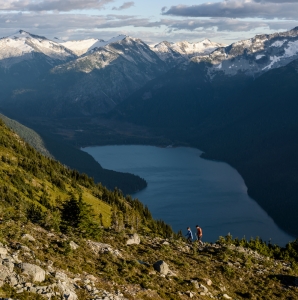 Cheakamus Lake | Garibaldi Provincial Park
Duration: 2-5 hours return
Total Distance: 6-14 km (3.8-8.7 mi)
Diamonds are a girl's best friend, but emerald—water, that is—is a hiker's favourite gem. The pothole-ridden road to the Cheakamus Lake trailhead, just south of Whistler, is a bumpy start to the otherwise relaxing stroll along gentle slopes through a forest of giant cedar trees. an hour in, you'll find the roaring Cheakamus River; soon after that, the jewel-toned lake. You can turn back after a photo stop here, or complete the final stretch to Singing Creek, which is lined with tiny lakeside beaches looking out onto the shimmering water. Welcome to paradise.