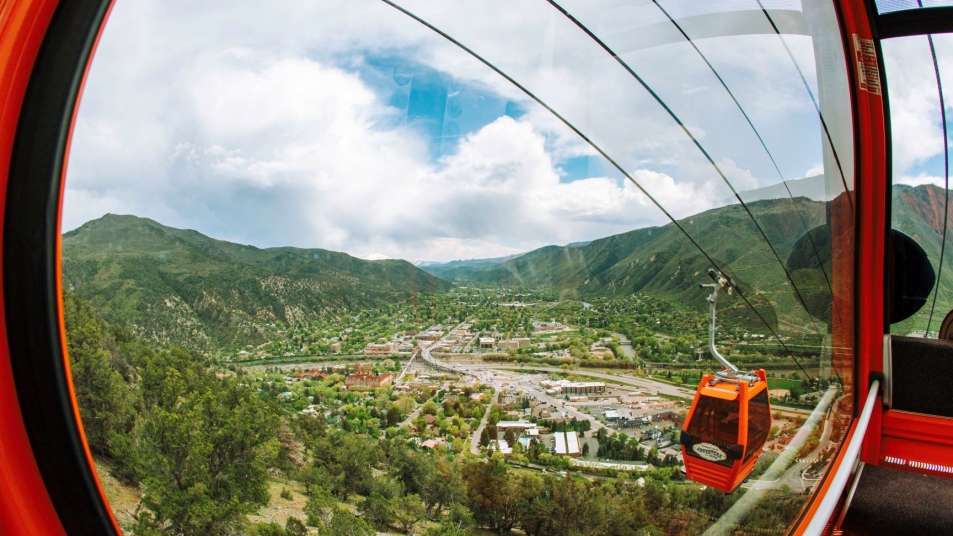 Glenwood Springs experienced a tourism revolution after the opening of the railway in 1887. Thereafter, most tourists arrived via rail rather than the single lane dirt road that opened in 1899, wanting to avoid a bumpy ride through Glenwood Canyon. Fast-forward nearly a century,  the I-70 highway opened to provide fast road access to Glenwood Springs.
Engineering met environmentalism with this epic project, planned in the 1960s and finally finished in 1992 after 12 years of construction, at a cost of almost $500 million. Vertically stacked eastbound and westbound highways and strategic blasting lessened the aesthetic impact and tree replanting helped conserve the natural environment.
Newly exposed rock faces were painted with a stain that darkened in sunlight to create an aged appearance, and leftover boulders were used to backfill and create new areas of vegetation. Thirty-nine bridges were used in the Glenwood Canyon section to cross water and also replace retaining walls and other eyesores to create a beautiful welcome for visitors to Glenwood Springs.
History Lives on in Glenwood Springs
Stroll down Glenwood Springs 7th Street today and you'll find "restaurant row", which is home to al fresco eating establishments offering locally sourced farm-fresh food and cuisine from all over the world. Boutiques have replaced the brothels, and, in between shopping for local jewellry, art, and liquor, you can catch a glimpse of history on a self-guided walk through downtown, which is full of Colorado history facts.
There are plenty of things to do in Glenwood Springs. Feel history come alive with a walk across the pedestrian bridge that spans the Colorado River, Glenwood Hot Springs Pool, train tracks, the I-70, and links the Hotel Colorado to downtown. 
Relax in the thermal water of Glenwood Hot Springs, which is open until 9pm for pre-bedtime bathing. Detox at Yampah Spa Vapor Caves in a natural geothermal cave, or visit the modern Iron Mountain Hot Springs on the north bank of the Colorado River. Ride the gondola up to the Fairy Caves on Iron Mountain and be thankful that you're not going via donkey as Victorian guests had to do.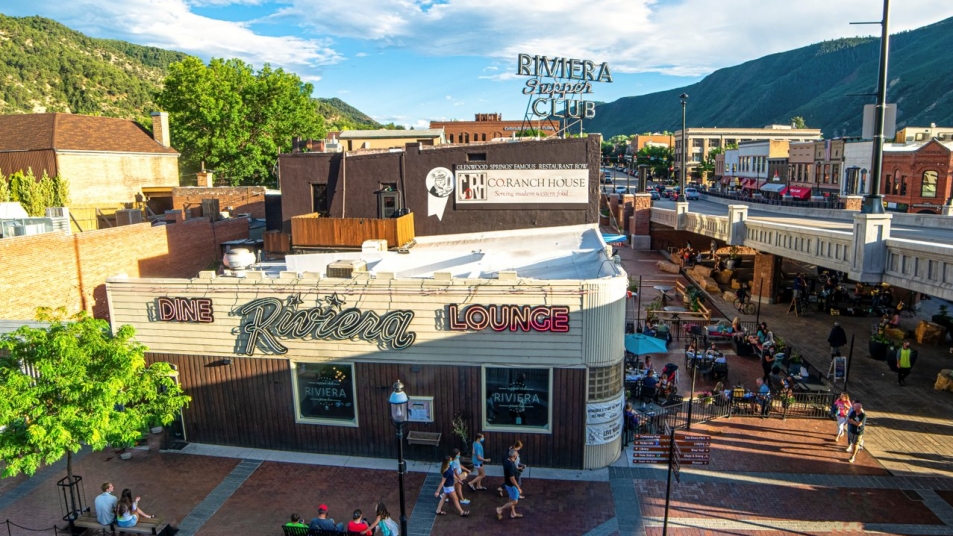 Plan your trip to Glenwood Springs 
History buffs can visit Glenwood Springs as part of our rail route, Rockies to the Red Rocks, which travels between Moab, Utah and Denver, Colorado, with an overnight stop in town. During your stopover, you can soak up the stories at the Glenwood Hot Springs Lodge, Hotel Colorado, or the Hotel Denver. Please note that hotels are assigned based on availability and at the time of check in for your train departure, but each one holds a special place in the town's history.