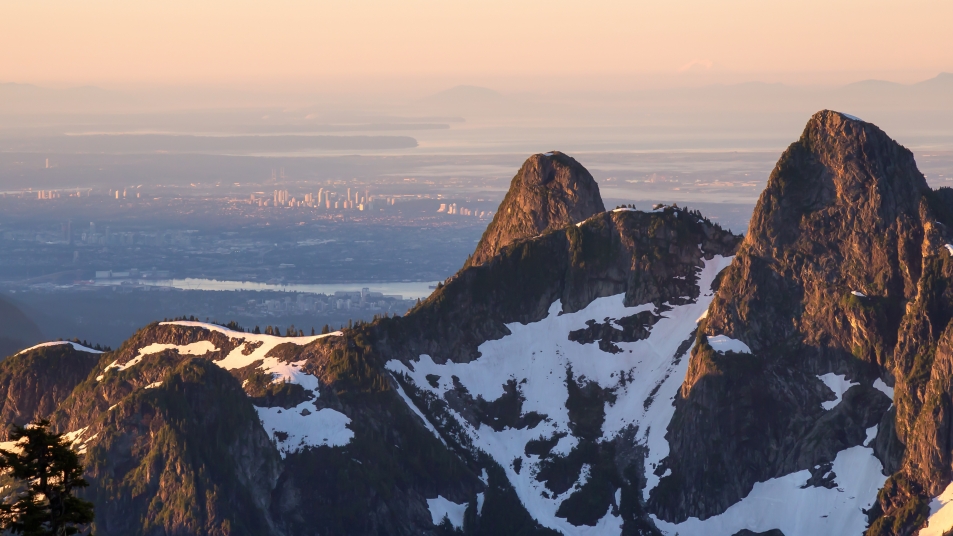 This June, we're celebrating National Indigenous History Month. It's an opportunity to reflect upon and learn about the culture and history of the First Nations, Métis, and Inuit peoples. In this article, we look at what's at stake when Indigenous languages are lost and how Indigenous people are working to prevent the disappearance of their languages. 
When an Indigenous language does not have a written form, the 10,000-plus years of oral histories must be preserved by knowledge keepers and speakers. According to Squamish knowledge keeper Bob Baker (S7áplék), "Language is one of the most direct links with the past. Without it, our oral histories will be lost."
Rocky Mountaineer guests can see one of these links from Vancouver. On the North Shore sit twin mountains named the Lions, which the Squamish call Che-che-yohee (phonetic). According to Baker, "Thousands of years ago, [these twin peaks] were once twin sisters. One day, the girls met Haida warriors and fell in love. For their wedding gifts, the twins asked for peace and harmony. Powerful beings, the Xáays brothers heard their wish, so they transformed the girls into the Lions to commemorate their goodness."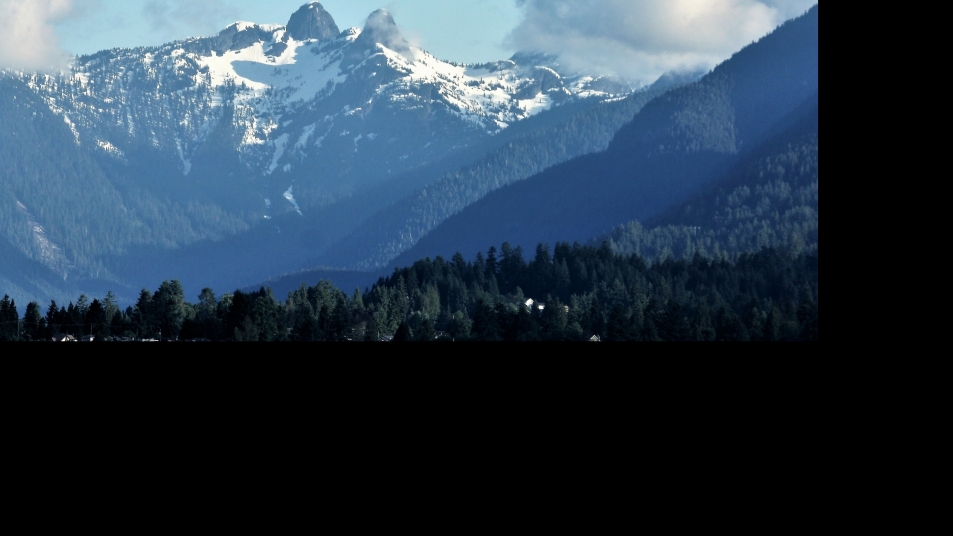 Worldwide, Indigenous people assert a connection to the lands. "Indigenous people and the lands are one," Ktunaxa knowledge keeper Alfred Joseph says. He notes how Ktunaxa oral histories also speak of landmarks made by a great being: "In the East Kootenays, large sand formations called hoodoos are credited to be the bones of a monster serpent killed by the giant being  Nałnuȼin." Like the Xáays,  Nałnuȼin was sent to ready earth for humans. When  Nałnuȼin was done with his work, his body became the Rocky Mountains. His feet are at Yellowhead Pass and his head is near Missoula, Montana, USA.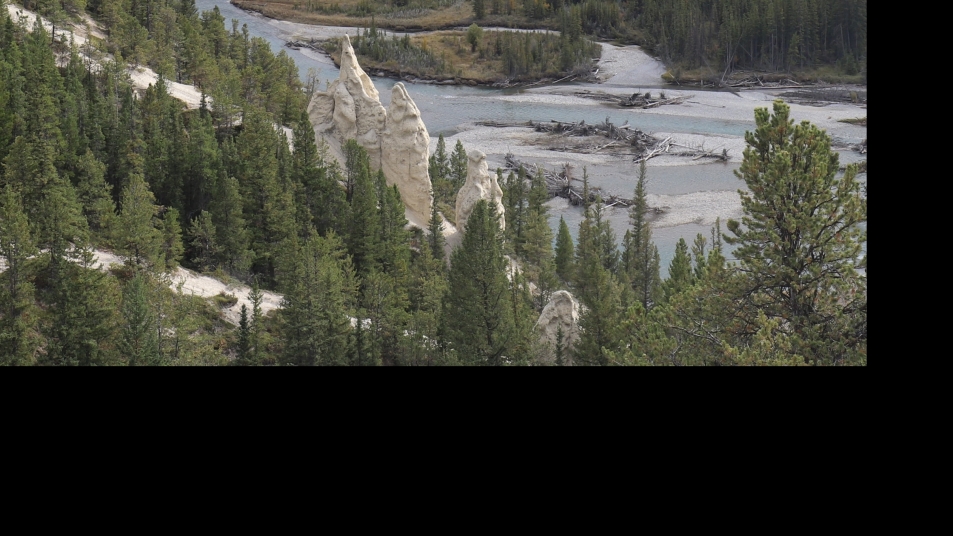 Ktunaxa chief Sophie Pierre explains how Indigenous nations define their territory: "We know which lands ours are because we have names for and histories of them. Where there are none, it is not ours." In Canada there are around 68 Indigenous languages, half of which are in British Columbia. According to UNESCO, these languages are among the most at risk in the world: three-quarters are on the edge of extinction, and the rest are endangered.
"Regrettably, our Indigenous languages are on life support. We must revitalize them to ensure a future for our children," Pierre says. "To exist as a nation, you must have land, and a people with a culture and language. Without language, Indigenous people are unable to sustain their nationhood," she explains. "Canada is built on the foundation of Indigenous languages and cultures that have been proven to exist for 10,000 to 20,000 years. Without these Indigenous languages, the foundation of Canada will collapse."
Indigenous people are working to prevent the disappearance of their languages, converting oral languages to written form, reconnecting their people with language lessons and cultural teachings, offering language courses in schools, and documenting the languages online. The FirstVoices website (www.firstvoices.com) archives and teaches languages, plus it contributes to the cultural revitalization of 50 BC Indigenous language dialects. The Tsuut'ina Nation near Calgary offered a language program to youth that provided an interactive animated movie and website with a rap-music component and also involved their elders.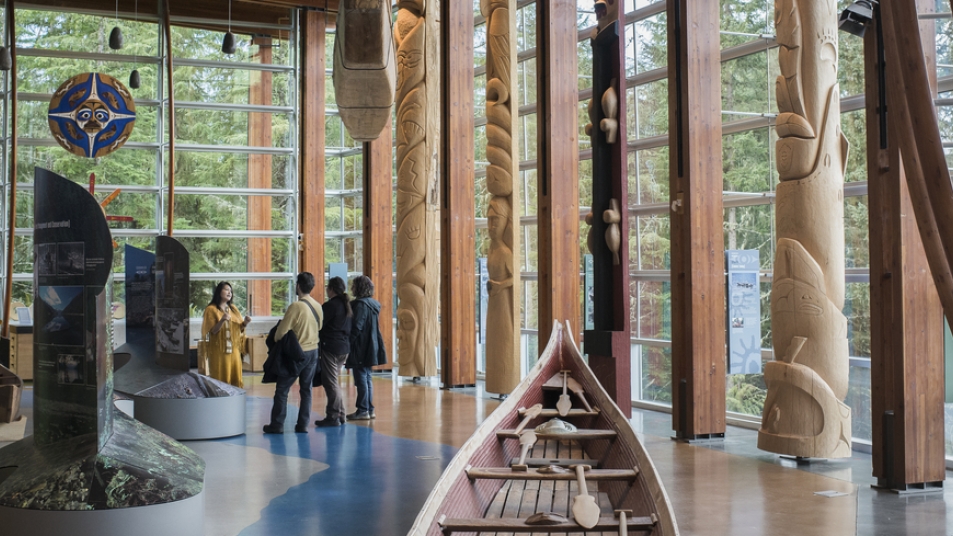 Places, too, are being recoupled with their Indigenous names. Before the 2010 Winter Olympic games, interpretive stops were built along the Sea to Sky Highway, which runs from Vancouver to Whistler. Signs at each stop display the area's Squamish and Lil'wat nation names and languages. Recently, Vancouver recognized the Indigenous nations whose lands the city is built on - namely the Squamish, Musqueam and Tsleil-Waututh - by renaming the Vancouver art gallery's north plaza šxʷƛ̓ənəq Xwtl'e7énḵ Square, meaning a place for a cultural gathering.
"While English is a universal language," Pierre says, "no other language can better express the meaning of a place than the original Indigenous language. And there is no other place in the world these languages can survive."
Beverley O'Neil (Kławum` Paⱡki) is a citizen of the Ktunaxa Nation. She is a writer of Indigenous community economic development and tourism, as well as stories that celebrate Indigenous people.