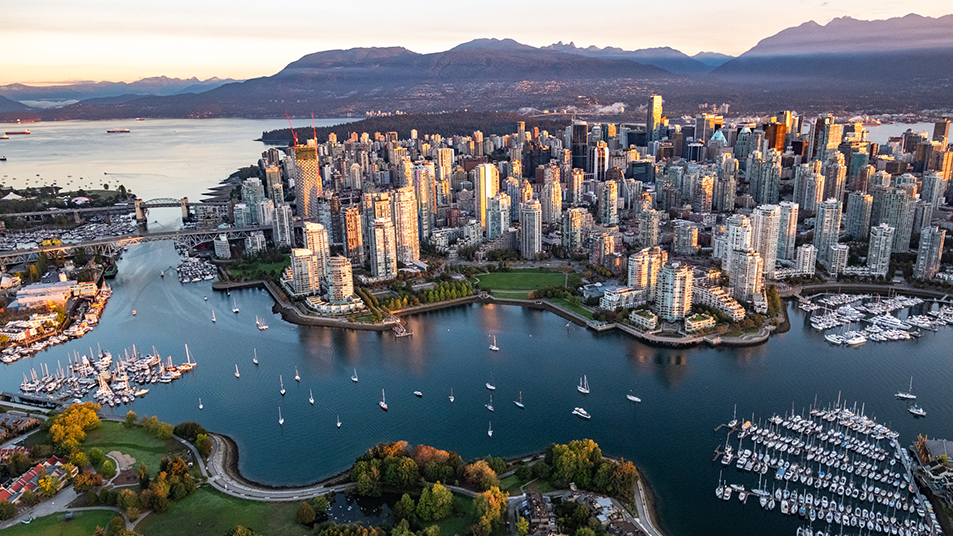 Imagine a place where pristine glass skyscrapers reflect the mountains and the sea, where all the comforts of a city come face-to-face with untamed nature. While it's unquestionably beautiful, Vancouver, British Columbia, is not only known for its aesthetic, and foodie and cultural pleasures—it's also the ideal launchpad to take advantage of all the adventures that the rest of Western Canada has to offer. With the renowned all-season resort town Whistler just a few hours' drive north, and rushing rivers, canyons, majestic mountains, and the iconic Canadian Rockies to the east, Vancouver makes a perfect departure (or arrival) point for any trip.
But before you jet off to the wilder parts of the west, we enlisted the help of die-hard local Debbie Wild for some insider sightseeing tips to help you get the most out of your time in Vancouver. Born in the United Kingdom, Debbie has called this city home for 33 years, and has served as a concierge at the luxurious, historic Fairmont Hotel Vancouver for more than 22 years. When it comes to experiencing the city like a local, there aren't many people in town who know how to do it better. "There's such a great quality of life here," says Wild. "Everything is very beautiful, and everything is at your doorstep—from the mountains to the ocean. You can play golf, go to the beach, and go skiing, all half an hour from each other. And I really just love helping people experience Vancouver to the utmost."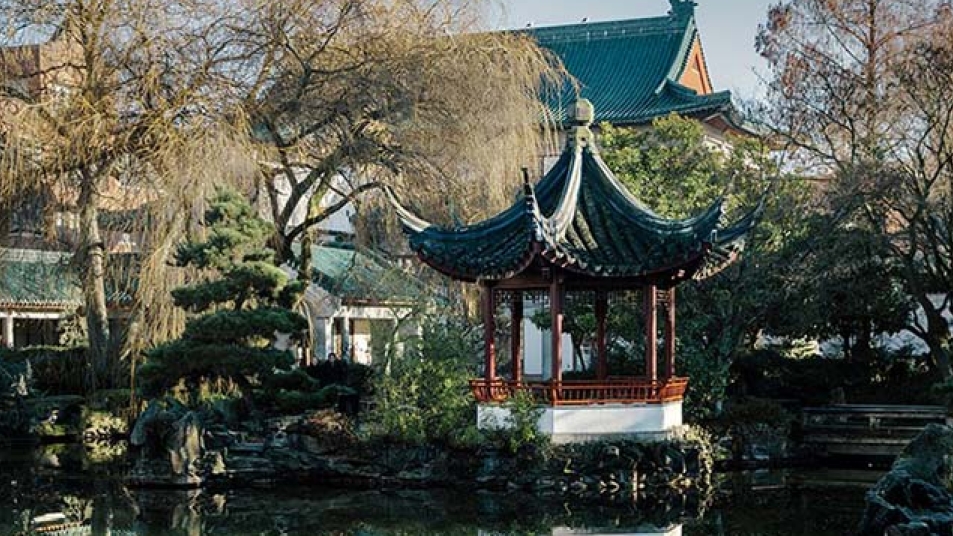 Parks and Recreation
Vancouver has one of the most robust Asian populations in North America, and a great way to experience authentic Chinese culture is to begin your day with a stop at the compact Dr. Sun Yat-Sen Classical Chinese Garden in Chinatown. "The first authentic, full-scale Chinese or 'scholars' garden built outside China, this haven employs many principles of feng shui and Taoism," says Wild. "The peaceful tranquility within the walls of the garden aims to bridge the cultural differences between Chinese and Western cultures." The combination of serene garden settings with high-rise buildings in the background is quintessentially Vancouver, and there are plenty of nooks and crannies in which to relax before starting your city exploration for the day—you might even spot some locals practicing their morning tai chi.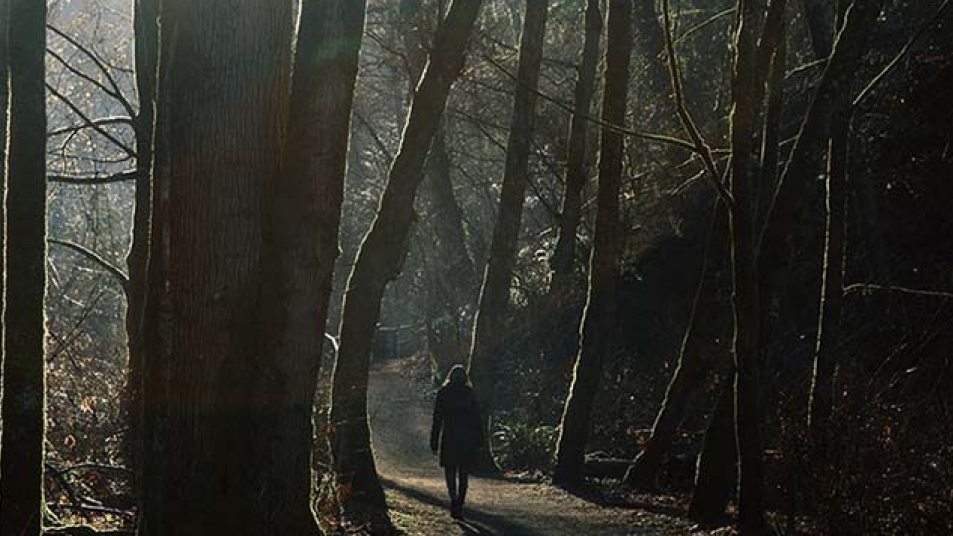 There is no shortage of green space in this city, so make sure to save time to visit Vancouver's other landmark parks. For Wild, that means Pacific Spirit Regional Park, located an easy 20-minute taxi ride from downtown, or 35 minutes by bus. "It's just stunning," says Wild. "It's like Narnia with all these old-growth cedar forests. There are maps throughout the trails, so you can look as you go and make your walk as short or as long as you like." There are trails for mountain bikers and hikers alike, and a number of beaches ideal for walks, waterfront naps, and best of all, amazing views. Wild recommends walking the path that connects Jericho, Locarno, and Spanish Banks beaches to the park to find yourself among locals. "You get fantastic views of the city, and you're removed from the hustle and bustle of downtown." Pacific Spirit Regional Park's 1,900 acres hug the campus of the University of British Columbia across Point Grey Peninsula, where the Burrard Inlet meanders out to the Georgia Strait.
If you don't have as much time to experience Vancouver's green spaces, Wild believes that a trip to Stanley Park should still be on your list. A short stroll or bus ride from downtown, it is a local favourite in the heart of the city. While there are plenty of hikes and trails throughout, the most popular experience is to walk, jog, or cycle the Stanley Park Seawall, a 5.5-mile route which snakes around the park's perimeter along the waterfront.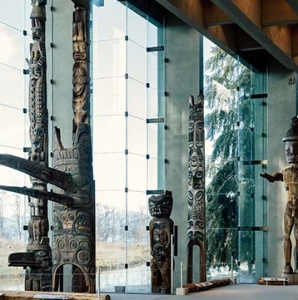 Arts and Culture
The city has multiple museums, but one in particular stands out. Upon entering the Museum of Anthropology at UBC, you find yourself surrounded not only by soaring walls of glass and concrete, but also by imposing totem poles from the region's indigenous communities. Found on the University of British Columbia campus adjacent to Pacific Spirit Regional Park, MOA (as it's referred to) has one of the world's most important collections of Northwest Coast art. "Some of the best things to see are the works by Haida First Nations artist Bill Reid," says Wild. One of MOA's greatest hits, she adds, is Reid's massive yellow cedar sculpture, The Raven and the First Men, which was previously depicted on Canada's $20 bills. The museum's collection of totem poles—some complete, some in fragments—are a sight to behold, as are the intricate and brightly painted wood carvings. Visitors will also find extensive holdings from South Pacific groups, beautifully preserved ceramics and paintings from Asia, and a library of tapestries and textiles from around the world—and those are just the permanent collections. MOA's temporary exhibitions are no less exciting, and often focus on specific cultures or artistic mediums.
There is a great café on site where you can stop for a coffee and recharge. If you're pressed for time, then make sure you take a free wander through the grounds surrounding MOA. Seeing the Haida totem poles refract off the museum's beautiful reflecting pool is a sight to behold.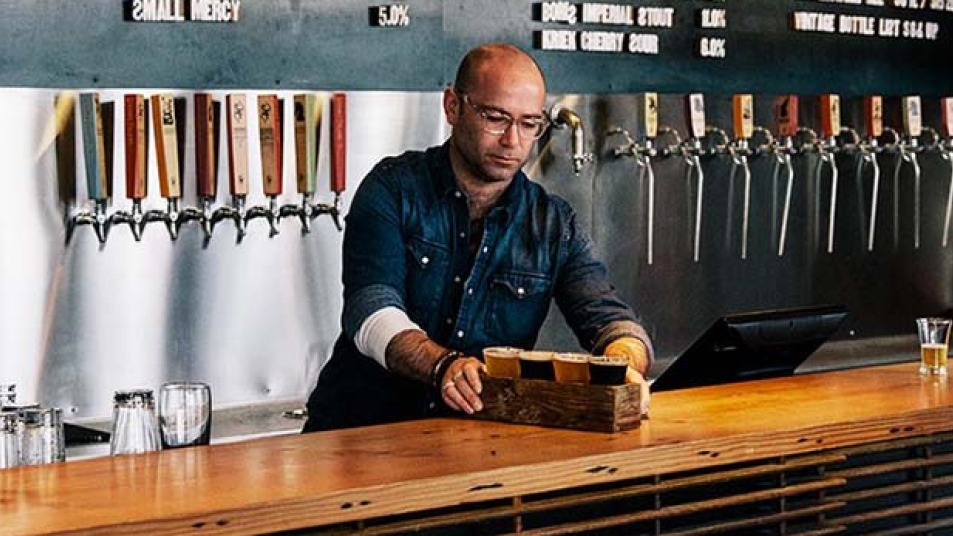 Craft Breweries
When it's time to unwind over a tipple, Wild recommends heading over to the east side of Vancouver—"East Van" to locals—where you'll find many of the city's most exciting craft breweries. Located in a warehouse-type neighborhood that might not look like much from the outside, Strange Fellows Brewing invites you to step inside where you'll find an industrial-chic, inviting space finished with polished concrete and dark metal accents. It's a small operation, but they have made their mark in the Canadian craft-beer community with their unique barrel-aged sour beers.
According to Nick Black, sales manager for Strange Fellows, the city's craft-beer and craft-spirits communities have exploded in recent years, bringing with them a healthy dose of competition. "The community is very close and we get along very well," he says. "But it's nice because it keeps everybody on their toes—you can't get by making inferior beer here because Vancouver people won't drink it. The competition inspires breweries to push boundaries on what styles of beer they make." One of Strange Fellows' best sellers is Talisman, a hoppy West Coast Pale Ale with lots of mango and guava notes and a beautiful light golden colour. Follow that up with their Reynard, a tart, cherry-like brown ale that's aged in oak barrels for a year. "We like to say we are 'old-world inspired and West Coast crafted,'" says Black. "We do a number of traditional old-style Belgian beers, but we are definitely West Coast." But the fun doesn't stop at Strange Fellows—other area favourites include Bomber Brewing, East Van Brewing Company, Terminal City Brewing and Off the Rail Brewing. They all have lively tasting rooms, most have a limited menu of snacks with local B.C. charcuterie and the like, and some even offer tours.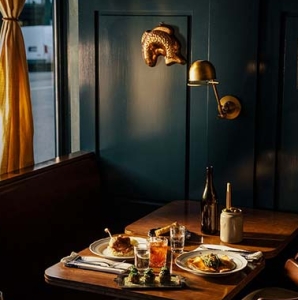 Dining Out
Vancouver takes its food seriously, and with a wealth of Asian, Southeast Asian, French, Italian, Latin, and fusion options, Wild says there is truly something to suit every taste in this city. But if she had to choose just one place to focus on snagging a reservation, it would be St. Lawrence. "It's in Railtown, which is a neighborhood that is currently evolving," says Wild. "St. Lawrence is considered one of the best restaurants of the moment, and it's definitely a front-runner paving the way for other restaurants to open up in that area. It's a lovely little room and they serve great Québec-style, Canadian cuisine." Chef J-C Poirier's mix of French classics, Québécois comfort food, and West Coast ingredients has proven a winning combination for St. Lawrence. Since opening in 2017, this East Vancouver restaurant has generated serious buzz with Vancouverites and garnered numerous local accolades.
If you have the choice, opt for a seat at the bar, which looks directly into the restaurant's open kitchen—that's where all the action happens. You'll find traditional Québécois tourtière meat pie on the menu, as well as trout amandine, and a savory Paris-Brest with foie gras mousse. Snagging a dinner reservation at this intimate space is notoriously difficult, so Wild recommends booking at least a few weeks in advance of your trip. "But the best way to get a reservation is to have your hotel concierge make the call," she says. "With a lot of Vancouver restaurants, if a concierge calls, they really try to accommodate hotel guests. St. Lawrence has been really gracious with me on a couple of occasions. They are a pretty small space, but they'll even try to squeeze tables in."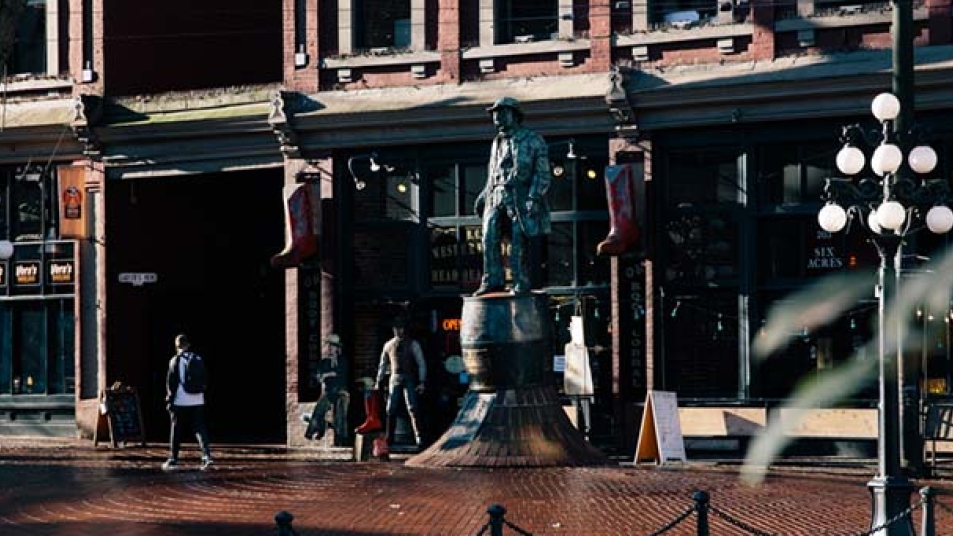 Neighbourhoods to Explore
While Vancouver is known for its glass skyscrapers, then you may be surprised by its waterfront Gastown neighborhood where you'll find Victorian architecture, cobblestone streets, brick walls, and unique buildings of all sorts. There is a good mix of independent boutiques and familiar retailers to get your shopping fix, along with an abundance of restaurants, coffee shops, and bars. "Make sure to check out the Lululemon Lab," says Wild. "You will find some great one-off designs created by Vancouver's well-known activewear brand Lululemon."
The South Granville neighborhood, just across False Creek from the downtown core, is another great area for shopping recommended by Wild. "I love walking around South Granville and seeing all the beautiful homes and old apartments… This area is also home to 'Gallery Row' featuring some wonderful art galleries such as the Douglas Reynolds Gallery, which has some beautiful Pacific Northwest art," she says. "Robson Street has many of the same chain stores you find in every city, but if you look a little closer, you'll find some really unique shops here in Vancouver." For those looking for something upscale, make your way over to South Granville's Bacci's for off-the-runway luxury fashion and accessories as well as exquisite housewares, or Boboli for designer men's and women's wear.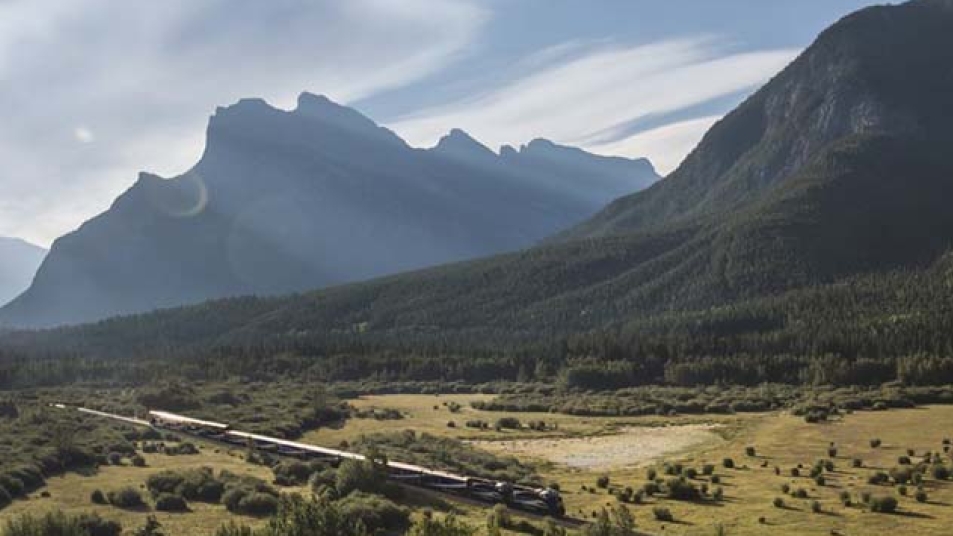 Discover Western Canada
From exploring of-the-moment restaurants to quiet beaches and off-the-beaten-path shopping spots, Vancouver is the perfect launch point for your next Western Canadian vacation. There are many adventures to be had in this city, and even more to be had in the interior of British Columbia, and towards Alberta, where the Canadian Rockies reside. If you're looking for a luxurious way to see the ocean, city and the wild landscapes of Western Canada, including Banff, Lake Louise and Jasper in the Canadian Rockies, in one trip, one of the best ways to do this is onboard our train.
Our luxury train journeys wind their way from the cosmopolitan streets of Vancouver through beautiful and diverse landscapes, exploring alpine passes, churning rivers, and glacier-carved valleys, revealing views and angles that aren't always accessible by car. The glass-dome or oversized windows of our rail coaches perfectly frame the scale and majesty of Western Canada's vistas. We offer unique routes to the iconic mountain towns of Banff, Lake Louise and Jasper. Along the way, you'll be reminded of your time in Vancouver, as you sip on local B.C. beer and wine, dine on elegant delicious meals, relax in spacious surroundings, and listen as your hosts share stories about the explorers and Indigenous groups who have made their way through these epic territories. From the city to the wilderness, this really is the best way to do and see it all.
Ready to book? First, spend a day or two in Vancouver exploring concierge Debbie Wild's recommendations. Then it's all aboard our train for an epic and truly moving journey. Learn more about our rail routes connecting the Canadian Rockies to Canada's most interesting West Coast city.