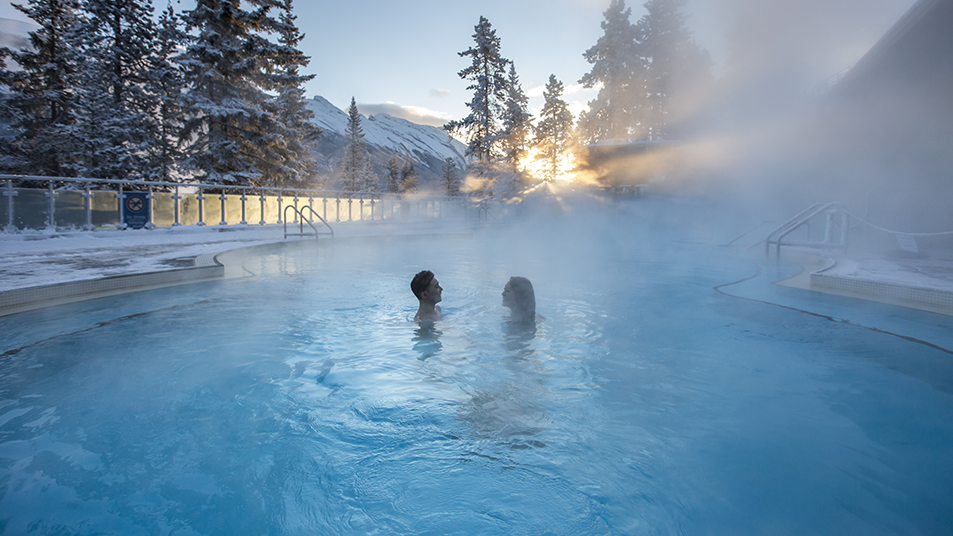 Being in the midst of the Rockies effects body and soul.
People who have spent time in the Rockies will tell you that being near the mountains has an effect on body and soul. For those seeking an extra wellness boost as part of their vacation, spas in Banff, Lake Louise, and Jasper, Alberta, all have something to offer.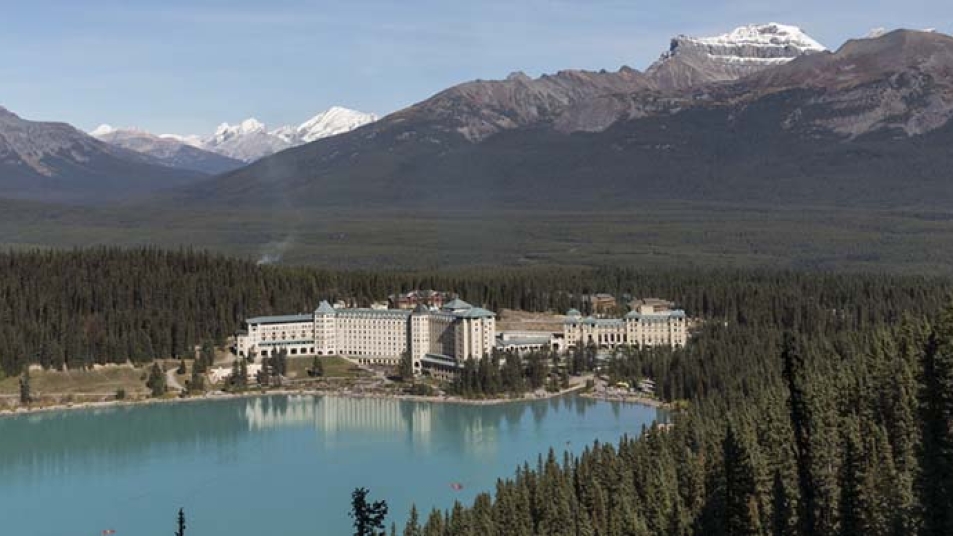 Bathe in the energy of Lake Louise.
Long before Banff National Park was founded in 1885, the area had a reputation as a sacred place among local Indigenous people. Settlers and visitors alike were attracted to its hot springs and the beauty of Lake Louise. The area continues to draw spiritual people, some of whom believe that Lake Louise, among other places like Sedona and Stonehenge, is located in a "high-energy vortex" where some of the Earth's "natural energy pathways" converge.
It's a belief "that draws people to return time and again," says Davina Bernard, Director of Wellness at Fairmont Chateau Lake Louise. "It's a sacred part of the mountains, located in Canada's first protected national park."
Bernard recommends tapping into those special, feel-good vibrations with innovative offerings at the resort's on-site spa. Their Stress Release Face and Scalp Treatment is designed to banish tension through healing, therapeutic touch and scent, she says. For a serious head-to-toe overhaul, she recommends that guests book a holistic wellness package and yoga retreat at the resort, which are offered on various dates throughout the year.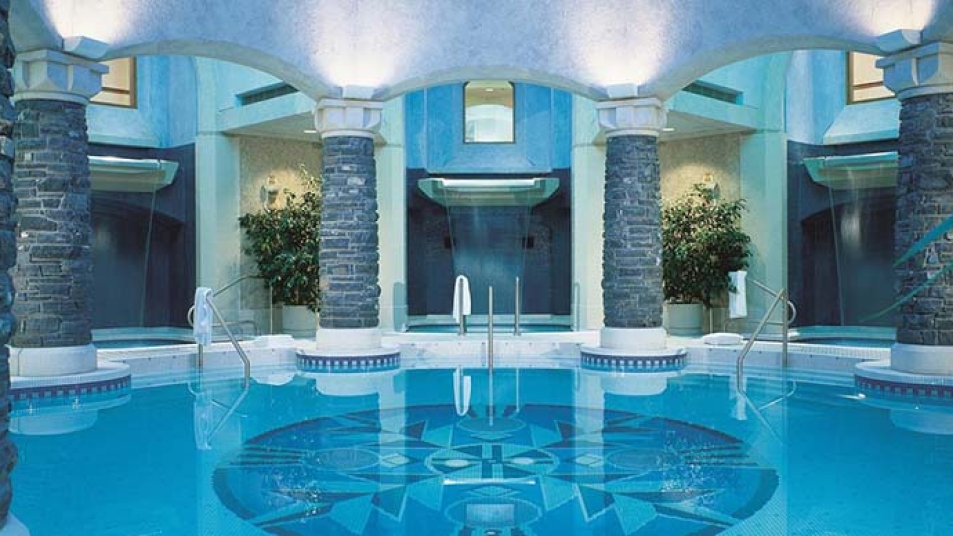 Get pampered at a luxury spa.
Eau, what a feeling! The award-winning Willow Stream Spa at the Fairmont Banff Springs hotel features an extensive menu of treatments, including seven kinds of massage, a dozen body treatments and 13 options for facials. Don't rush off after your treatment. Linger a while, then head to the heart of the spa, where you can float in the therapeutic mineral pool alongside the indoor waterfall, while listening to soothing music (audible underwater) and gazing up through the skylight cathedral windows. Or head outside to soak in the warm pools replete with mountain vistas.
Before or after your treatment, consider trying the European bathing ritual of cold, warm and hot plunge pools. "Alternating from warm to cold water helps increase circulation, decrease joint pain, relieve muscle aches and stimulate the elimination of toxins," Spa Director Pam Ouellet explains. "This age-old spa tradition encourages rest, relaxation and recovery."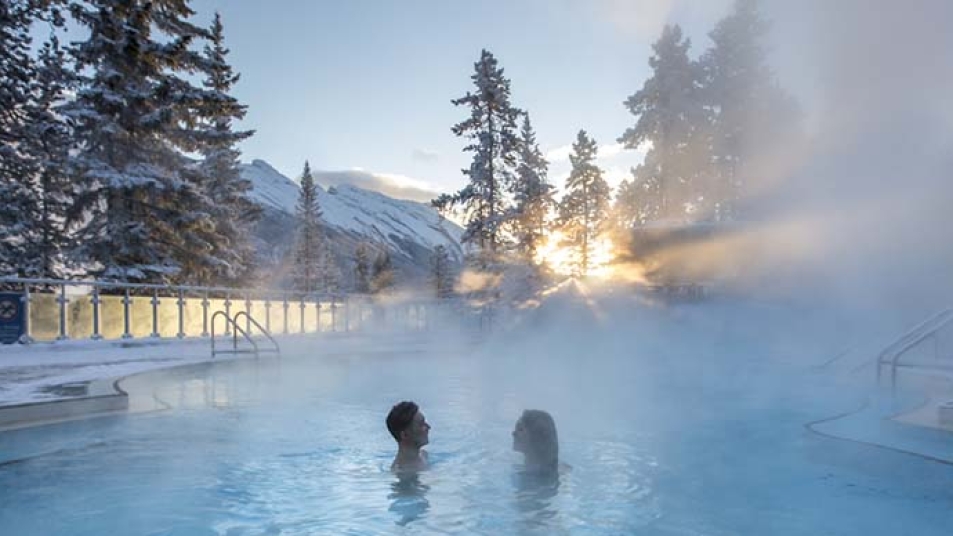 Visit a hot spring.
Parks Canada operates two wellness-focused facilities in Alberta, the Banff Upper Hot Springs in Banff National Park and the Miette Hot Springs in Jasper National Park. Each venue provides a memorable, unique-to-the-region experience and an opportunity to relax in pools surrounded by nature.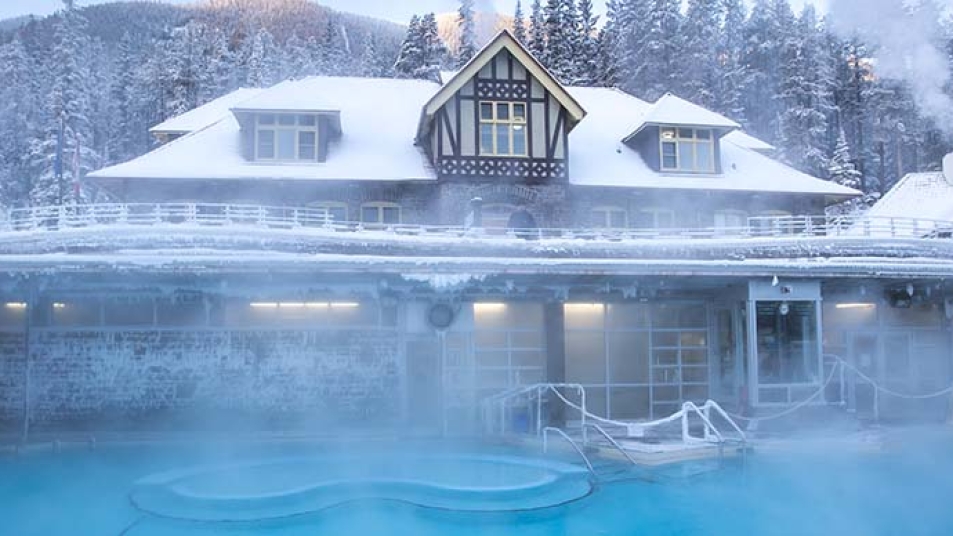 At 1,585 metres above sea level, historic Banff Upper Hot Springs is the highest-elevation thermal springs in Canada, with visitors coming to relax and "take the waters" for more than 130 years. From the pool deck, catch panoramic views of mountain peaks and the Spray River Valley. Follow the lead of locals and arrive in the morning before the crowds.
Nestled in the Fiddle River Valley, Miette Hot Springs caters to those who like it hot – very hot. It is easily reached from Jasper if you're adding a road trip to your journey. The more remote of the two facilities and the hottest, Miette features mineral springs whose temperatures climb to a toasty 53.9 degrees Celsius. Cool off on the pool deck and gawk at the stunning panorama of nearby Mount O'Hagan, Ashlar's Ridge and Fiddle Peak.
Both hot springs offer late night openings and quiet hours for a chance to stare at the stars twinkling above Banff or above the world's second-largest dark-sky preserve in Jasper.
Research also suggests that just being outdoors provides a natural wellness boost, both physical and psychological. A 2010 Japanese study compared two groups – one that walked in a forest and the other in an urban centre. Those who spent time in nature had significantly lower heart rates, better moods, less anxiety and stress than the city group. The study's findings confirm what visitors to the Rockies have known all along.
Remove the stress of travel.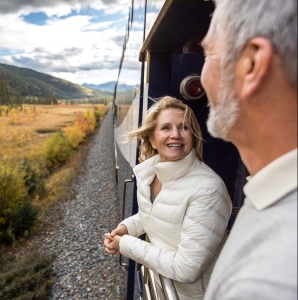 Wellness starts by removing the stress of travel. Leave the car at home and consider travelling by train instead. One of the most relaxing and luxurious ways to explore the Canadian Rockies is on a rail journey with us. Our journeys blend all the best benefits of slow travel: you'll enjoy attentive service, delectable meals, breathe in mountain air on outdoor viewing platforms, and travel at a leisurely pace through breathtaking scenery on one of three unique rail routes towards or from Banff, Jasper and Lake Louise.
And getting there is half the fun – you'll pass through mountain territory, semi-arid, desert-like landscapes, see rushing rivers, beautiful lakes, look out for wildlife and be surrounded by the best that British Columbia and Alberta has to offer. The trip doesn't have to end at your destination, either - add a rental car or a motorcoach tour and discover the pristine wilderness or unwind in amazing spas, hotel hot tubs and hot springs. You'll never feel better.
Find out just how relaxing our journeys can be. Watch this video to see what it's like onboard our train.