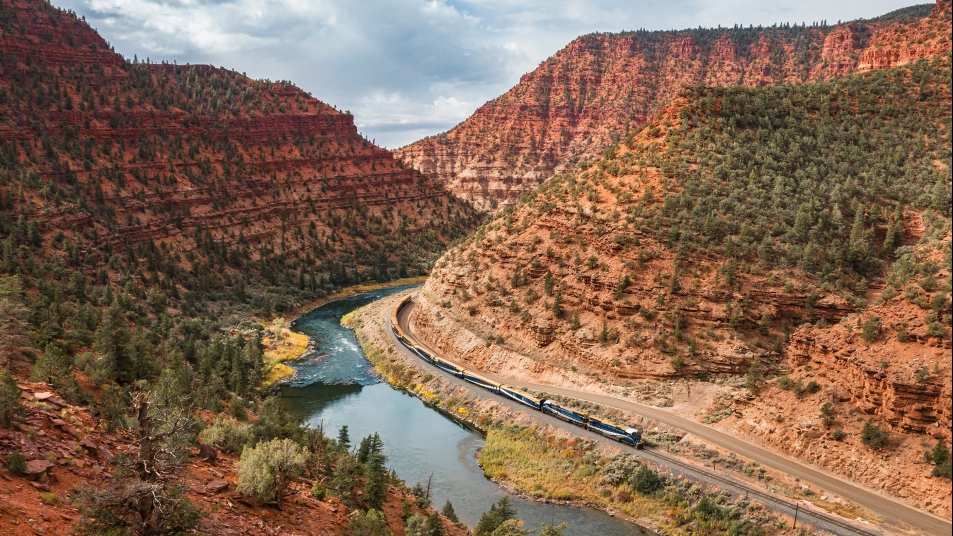 Our newest route, Rockies to the Red Rocks, is filled with highlights best seen by train, including Continental Divide, Mount Garfield, and the stunning Ruby Canyon. The train will wind alongside the powerful Colorado River, through the Colorado Rockies, and past ancient rock canyons as it travels between the Mile High city of Denver to the red sandstone mountains of Moab.
Be the first to travel on our new route next year
The Rockies to the Red Rocks route will be available as a preview season with 40 departures from August to October 2021 and a full season schedule for 2022 and beyond. If you're interested in finding out more, you can sign up to get the latest updates on our new route.
In the meantime, join us on a virtual journey and discover what awaits in our new video. Vast canyons, chromatic deserts, natural archways, and enchanting hoodoos are just the beginning!