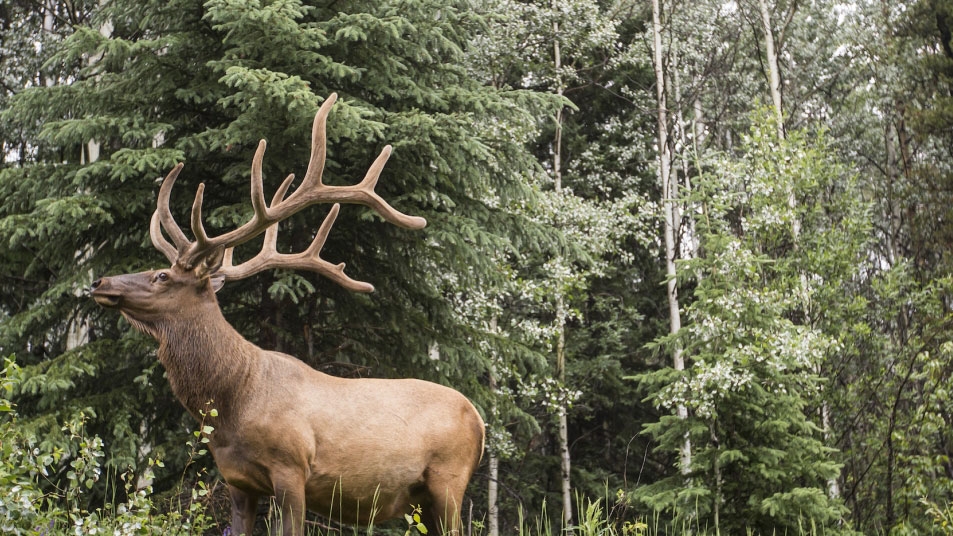 Along with those iconic landscapes, one of the biggest draws for visitors to the Canadian Rockies is the opportunity for wildlife watching! If you're travelling onboard Rocky Mountaineer, you might see bears, bighorn sheep, elk, wolves, coyotes, moose, beavers and other animals along the route between Vancouver and Jasper, Banff and Lake Louise. And if you look up, you might catch a glimpse of bald eagles and osprey. Of course, we say "might see" because there are no guarantees with wildlife—it is "wild" after all!
Rest assured, if you're onboard our train and wildlife has been spotted, your onboard Host will make sure that everyone knows! Our Hosts will always announce to the guests to be on the lookout for wildlife and if they spot anything to call it out loud: 'bear on the left!' or 'moose on the right'. The staff also call between the coaches to let those further down the train know to look out for an animal. There are also certain spots that our team knows are home to wildlife, such as mountain sheep and bald eagles on Kamloops Lake.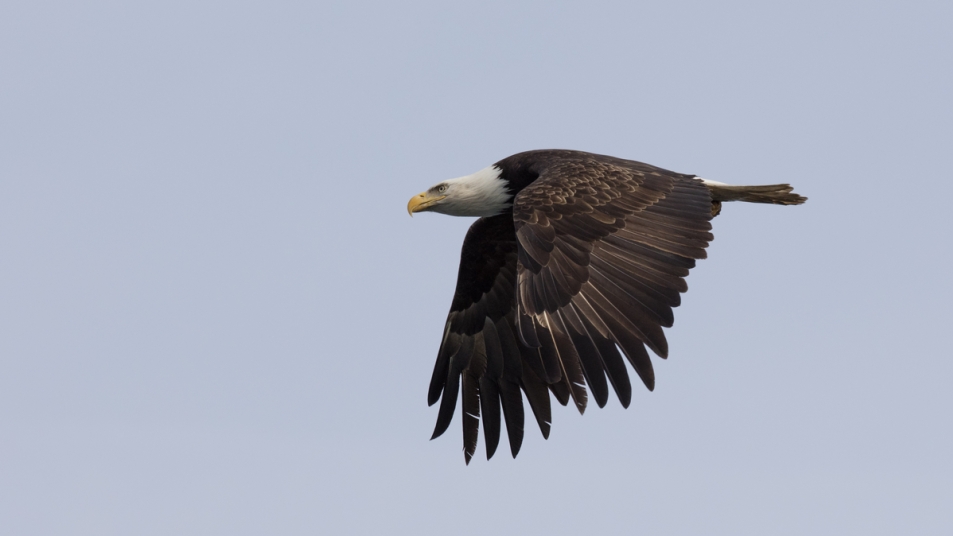 What are the best seasons for wildlife watching on Rocky Mountaineer?
Certain seasons are better for wildlife watching than others, so if seeing bear cubs frolicking or elk-rutting season is top of your list, you should keep that in mind when planning your vacation. Spring is when bears come out of hibernation at lower elevations, while September sees rivers full of spawning salmon, attracting hungry bears and eagles. The end of September is also when the elk rut happens.
As expected, there's a lot of excitement onboard when wildlife is spotted, as some guests try to get photos, and others just try to take in the experience. Bears are one of the most popular animals to be spotted by our train guests, and while they're mainly seen the closer you get to the Rockies, there's a chance of spotting them along any part of our three train routes.  Earlier this season, a Grizzly was spotted close to the tracks before it walked right up to one of the coaches. It was so close that you could see each strand of hair dusted with snow on its body, and what amazed our Hosts the most was how long the claws were. It dug around the ground for a while before it stepped back and the train started moving again.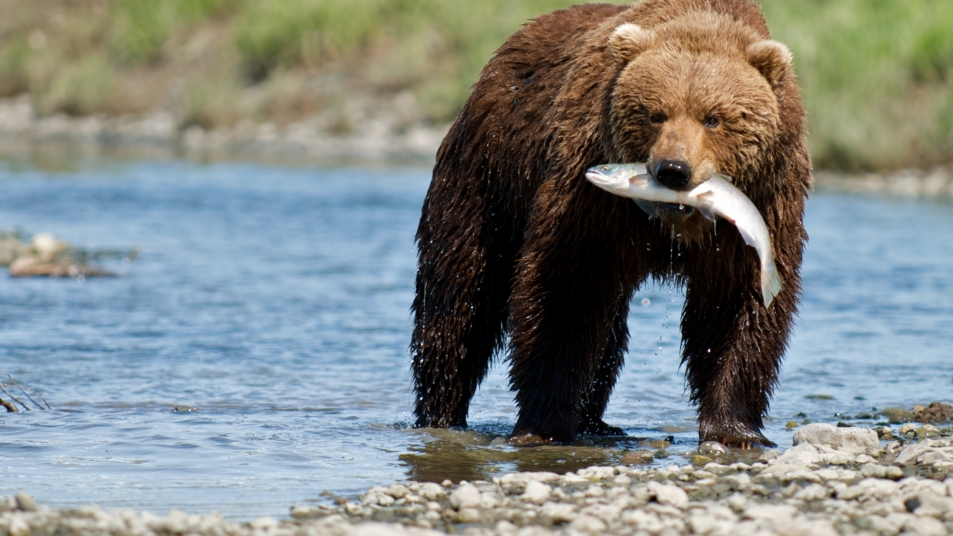 Wildlife watching in Banff, Lake Louise and Jasper
One of the best ways to see wildlife in the Canadian Rockies is to join a tour. All three destinations have operators offering small group tours led by local experts who can help you find those bears, elk, moose and mountain goats you're looking for, and also explain their behaviours and environment. Not surprisingly, the mountain national parks are home to much of the local wildlife, so make sure that you read up on what to expect in Banff, Jasper, and Yoho  national parks. Finally, the Lake Louise Summer Gondola is home to a wildlife interpretive centre, and a drive along the Icefields Parkway, the stunning alpine highway connecting the three destinations, is also a favourite spot for wildlife watching. In general, early morning and late in the afternoon are the best times for spotting wildlife. Coincidentally, they happen to be the best times for photography as well!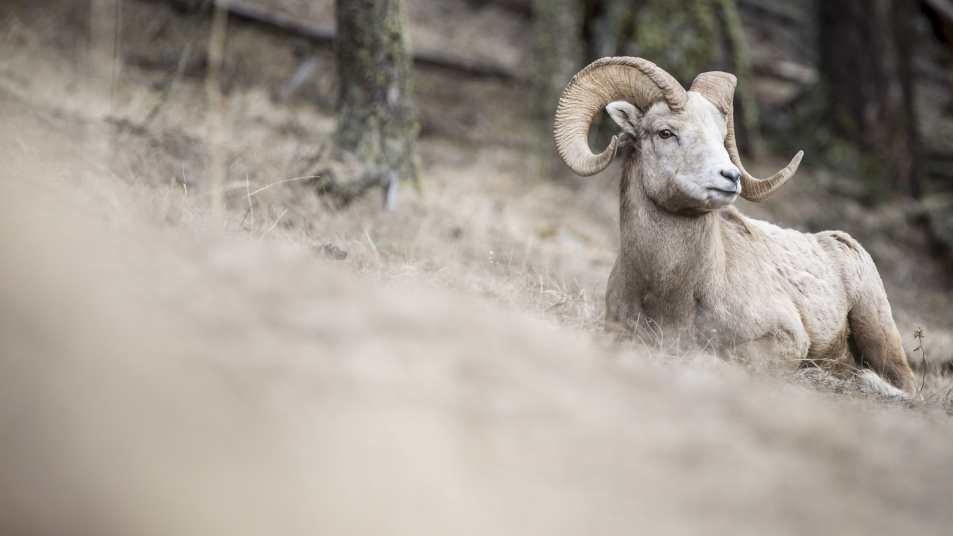 Safety tips for wildlife watching
You're quite safe when viewing wildlife from our train, but when you're in Banff, Lake Louise or Jasper, make sure you take precautions. Always be aware of your surroundings, and give the animals a lot of space; never surround or crowd an animal. They say that if you're close enough to take a selfie with an animal, that's a clear sign that you're too close! Don't stalk or pursue wildlife, following it into vegetation, and don't try to attract an animal with food or by mimicking their sounds, such as an elk's bugling.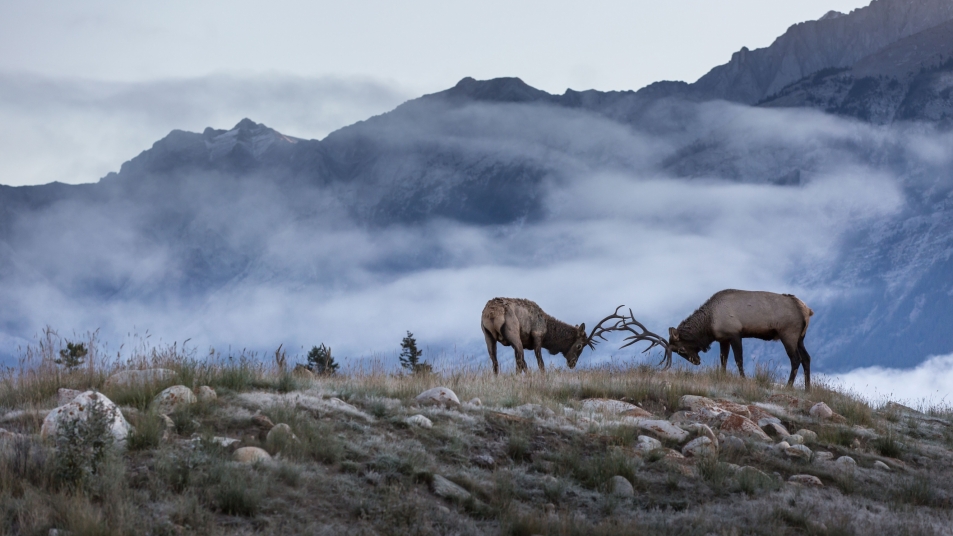 The Canadian Rockies are home to some incredible wild creatures and are a great place to spot bears, elk, mountain goat, moose, bald eagles and more. Learn more about our three distinct rail routes and start planning your perfect journey.