Seasonal Positions - starting in March and April
Operating from spring to autumn, we invite guests from around the world onboard our four unique rail routes which travel throughout the Pacific Northwest, British Columbia and Alberta. During this period our workforce grows to over 600 people who share every twist and turn of the journey with our guests—both on and off the tracks!
We offer seasonal opportunities with our Guest Experience team throughout destinations in British Columbia, Alberta, and Seattle with positions on the train, at our stations, and in our Guest Experience Centre. There are also roles available with our Kamloops Operation and in our Vancouver Head-office.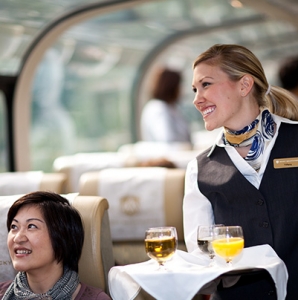 Onboard Train Team (March to October)
A whole new spin on "office with a view."  The Onboard team is on the front-lines, serving as the key architects of life-changing experience for our guests.
Train Managers
Onboard Hosts
Guest Service Managers
Train Support Administrators
Onboard Cleaners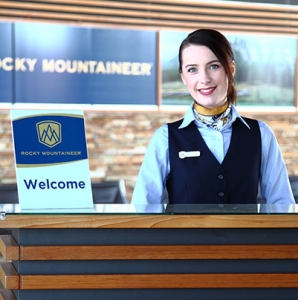 Destinations Team (April to October)
From the first departure to the final arrival, our Destinations teams are key ambassadors of our brand, inviting guests to explore the most iconic of destinations in Canada's playground when they are not traveling on the train. We offer part-time split-shift roles at our stations in some of the most spectacular locations in the world including Vancouver, Whistler, Seattle, Kamloops, Quesnel, Jasper, Banff and Lake Louise:
Station Managers
Assistant Station Managers
Lead Destination Hosts
Destination Hosts
Lead Luggage Hosts
Luggage Hosts
Motorcoach Drivers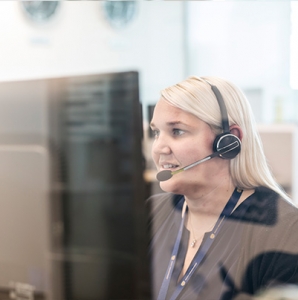 Guest Experience Centre - Vancouver Corporate Office (March to October)
Whether it is answering guests queries during and post travel or managing seat assignments, all seasonal employees play a critical role during our operational season.  After all, it takes a village!
Guest Experience Centre Representatives