Jump to Navigation
Our team is here to help you for any of your pre-travel, in-travel, or post-travel needs.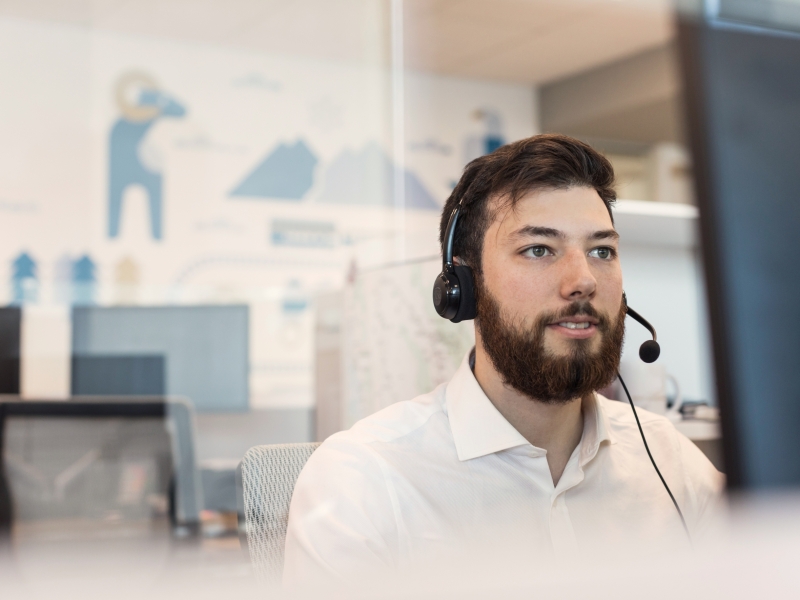 Guest Experience Centre
The Rocky Mountaineer Guest Experience Centre is here to help. Should you require assistance while travelling or after your trip please email guestexperience@rockymountaineer.com or call toll free:
North America
1.800.653.4105
Australia
0011.800.195.01950
Austria, France, Germany, Netherlands, New Zealand, Sweden, Switzerland & United Kingdom
00.800.195.01950
Ireland
00 and/or 014.800.195.01950
Our Guest Experience Centre is open 7 days a week from 6:00 am to 9:00 pm (PT), including Statutory Holidays during our train operating season (April-November), and Monday to Friday from 9:00 am to 5:00 pm (PT), excluding Statutory Holidays during our non-operating season.
For emergency assistance or to contact Police, Fire, or Ambulance – Dial 911
To contact emergency services in Canada and the United States dial 9-1-1. If onboard Rocky Mountaineer, notify the nearest Rocky Mountaineer personnel.