Jump to Navigation
All guests overnight in Kamloops* or Whistler and Quesnel, British Columbia to ensure that the rail journey takes place in daylight.
Kamloops is located in the heart of the Thompson Okanagan region of British Columbia between Vancouver and the Canadian Rockies and is the overnight stop for guests travelling on the First Passage to the West and Journey through the Clouds routes. The name is derived from a Shuswap word meaning "meeting of the waters" because the city is nestled at a point in the valley where the North and South Thompson rivers meet. Complimentary shuttle service may be available to the downtown core if your hotel is not within walking distance. Please check the schedule with your hotel.
More information: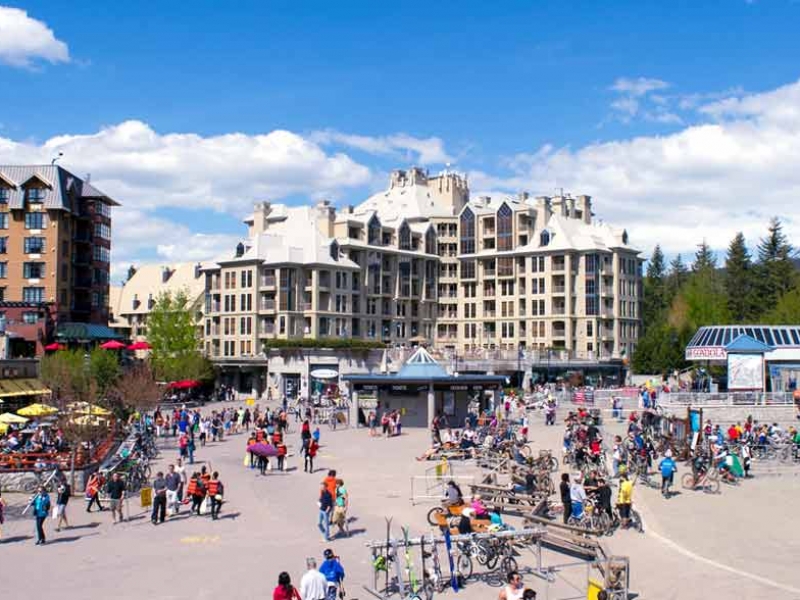 Whistler is a vibrant, four-season resort nestled in the Coast Mountains 120 kilometres (75 miles) north of Vancouver. Whistler is best known for Whistler Blackcomb, one of North America's top-rated ski resorts. It is fast becoming famous for its multitude of summer activities and outdoor adventure pursuits, including rafting, mountain biking, ziplining, and heli-hiking. Vancouver and Whistler were hosts of the 2010 Olympic and Paralympic Winter Games.
In order to provide a fresh air experience on the mountains and to preserve the pristine alpine environment, Whistler Blackcomb is a smoke-free environment. Smoking is prohibited anywhere on Whistler Blackcomb property, including lift lines, chairlifts, gondolas, hiking and bike trails, valley base areas, parking lots, and all bar and restaurant locations, including patios. Guests are still permitted to smoke in designated smoking areas.
More information:
The city of Quesnel is the gateway to the North Cariboo region, with a history dating back to the Cariboo Gold Rush. Numerous shops and restaurants stay open late to afford Rocky Mountaineer guests the opportunity to explore this quaint city.
More information:
Overnight Hotel Accommodations in Kamloops and Quesnel
Rocky Mountaineer has secured the best available accommodation in Kamloops and Quesnel for our guests. You will stay in moderate two or three star accommodation with essential amenities to make your stay comfortable. Your Kamloops or Quesnel accommodation will be shown on your boarding pass. Your boarding pass will be provided when you check-in to board the Rocky Mountaineer train. If you require this information sooner, please call our Sales Centre at 1-800-665-7245 (Canada & USA) or 1-604-606-7245 within 30 days of travel.
*Circumstances may necessitate the occasional accommodation change from Kamloops to the nearby resort of Sun Peaks.