Jump to Navigation
To make your journey as seamless as possible, we've put together a Travel Checklist outlining important information and steps required prior to departing for your journey. We've also put this information into a Planning Checklist you can print or save below:
Canadian Route Planning Checklist
US Route Planning Checklist

Please note, if you are travelling as part of a group, speak with your Tour Director for information about your group's check in process, including providing the information listed below.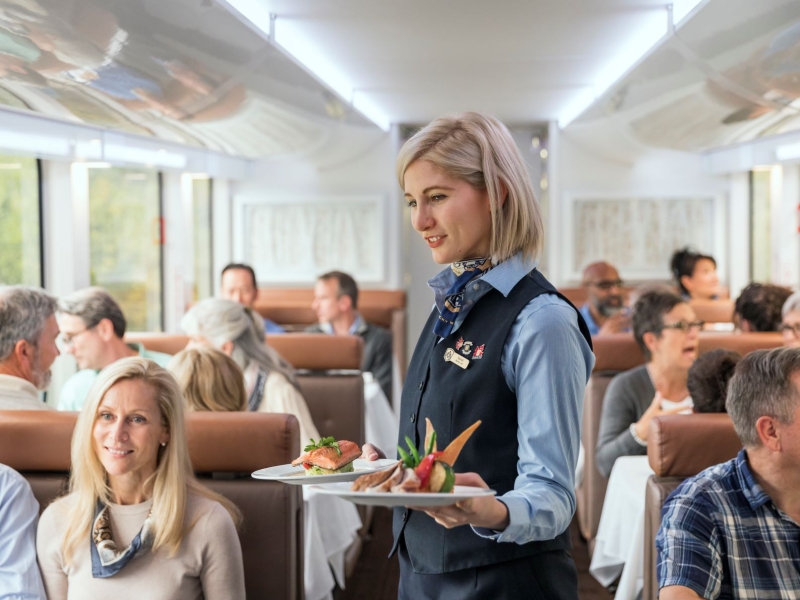 30-60+ days prior to travel date
In-travel contact information
Login to our Guest Portal to ensure your in-travel contact information is up-to-date, so we may contact you in the unlikely event of an emergency or update to your itinerary.
Train transfer locations
Transfers to and from the train are included in your package. Please login to our Guest Portal to review and confirm the locations of your pick-up and drop-off locations. 
Special dietary needs
While our menu's do cater to a variety of dietary needs and preferences, if you have a special dietary requirement or allergy, simply advise your Vacation Consultant or your travel professional at least 60 days in advance of travel or fill out our Food Allergy Form. 
Mobility needs and service animals
Pre-boarding and detraining for guests requiring special assistance is provided in all destinations. If you require additional assistance at anytime while boarding, onboard, or detraining, please advise your Vacation Consultant or your travel professional at the time of booking of your mobility and accessibility needs or fill out our Mobility Requirements Form. Click here for more details about accessibility.
If you have a Service Animal, please advise Rocky Mountaineer at the time of booking and complete the Service Animal Form so we can be prepared for you and your companion. 
Airport transfers 
Motorcoach transfers to/from the airport and Rocky Mountaineer stations are not included in all packages. Review your itinerary in your travel documents to confirm if an airport transfer has been included in your itinerary. If they are not included and you would like to pre-purchase, we strongly recommend doing so at the time of booking, or 60 days prior to travel.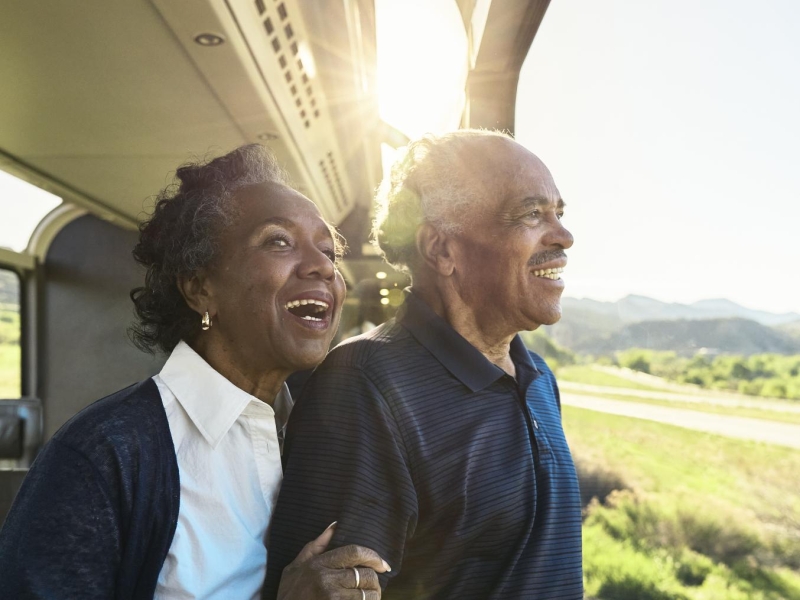 3-30 days prior to travel date
Final travel documents
Your final travel documents will be emailed to you, or to your travel professional you booked through, 30 days prior to your travel date. Once they are available, you may also access them through our Guest Portal. Please print or save your final travel documents and keep them with you at all times. They include important and detailed information about your itinerary including your hotels, transfer details, and expected arrival times. Please note, these documents are not the same as your confirmation document you received a the time of booking.
 
Packing tips
To help you prepare for your journey, take a moment to review our packing tips and luggage allowance information.  We've included tips on what to pack for onboard the train in your day bag, as well as a detailed packing list for our Canadian and US routes. 
2 days or less from train departure
Confirm your travel details
Within 48 hours of your train departure, you'll receive an email to confirm your travel details. The information you provide and confirm will help our team to better assist you while visiting one of our Guest Centres. 
Visit a Guest Centre
Prior to boarding the train, all guests will need to visit one of our Guest Centres to collect their luggage tags and boarding passes. Our team will also be there to help answer any questions you may have about your journey.
Other important reminders
Connecting travel at the end of your rail journey
Depending on the rail route and direction in which you travel, arrival in your destination ranges from afternoon to early evening. Rail travel in North America is occasionally subject to unforeseen delays. While Rocky Mountaineer is treated as a priority on the train tracks it uses, occasional delays do occur. For that reason, if your package does not already include accommodation at the end of your journey please do not arrange connecting transportation, including flights, on this day. Rocky Mountaineer can arrange for additional hotel nights, airport transfers, and tour options at the start or end of your rail journey with advance notice.
Book dinner reservations 
To ensure you're able to enjoy the incredible dining experiences offered in our destinations, we highly recommend making dinner reservations in advance of travel for the towns of Banff, Lake Louise, and Jasper. Please note, as rail travel in North America is occasionally subject to unforeseen delays, we do not recommend making dinner reservations on rail travel days.