Book now and enjoy @price off per couple
Explore the Rockies Offer
Save @price off per couple or @secondPrice per person on select departures on all rail routes in 2023. Offer valid until February 23, 2023 or while seats last.

Eligible for new bookings on select dates in 2023. Available on all Canadian rail routes in GoldLeaf Service only.

Valid on rail packages and rail-only journeys.

How to book: Click the link below to view all packages eligible for promotion. Available dates and packages are limited and subject to change.
Or contact your travel agent
A Canadian Rockies Experience Like No Other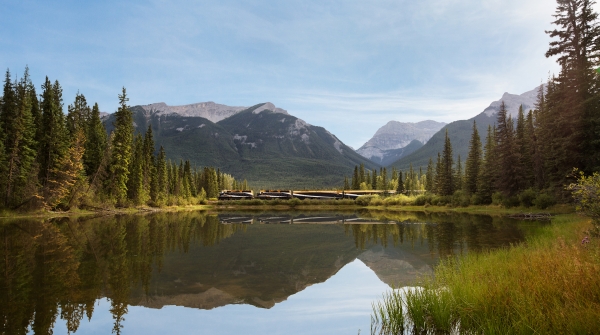 Be transported through the grandeur of the Canadian Rockies and take in breathtaking sights with every luxury at your fingertips.
For a winning combination of epic scenery and on board decadence, few train journeys can compete with Rocky Mountaineer.
For travellers who don't want to miss a thing, there's nothing better than a trip on Rocky Mountaineer's GoldLeaf Service train carriages.
Famed for its incredibly scenic glass-domed train rides across western Canada, the company has finally brought its luxurious trips to America — and specifically to its rugged southwest.



Curated Packages
OUR TOP RECOMMENDATIONS ELIGIBLE FOR PROMO