An American Southwest Experience Like No Other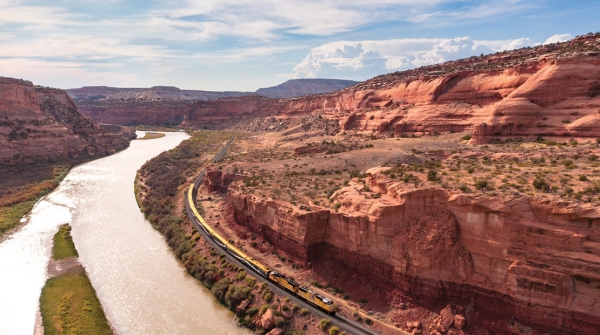 Discover the highlights of the American Southwest as you journey through the ever-changing landscapes between Denver, Colorado and Moab, Utah
For a winning combination of epic scenery and on board decadence, few train journeys can compete with Rocky Mountaineer.
The Rockies to the Red Rocks experience is not one to miss.
Famed for its incredibly scenic glass-domed train rides across western Canada, the company has finally brought its luxurious trips to America — and specifically to its rugged southwest.



Or contact your travel agent
VIEW FULL TERMS AND CONDITIONS HERE