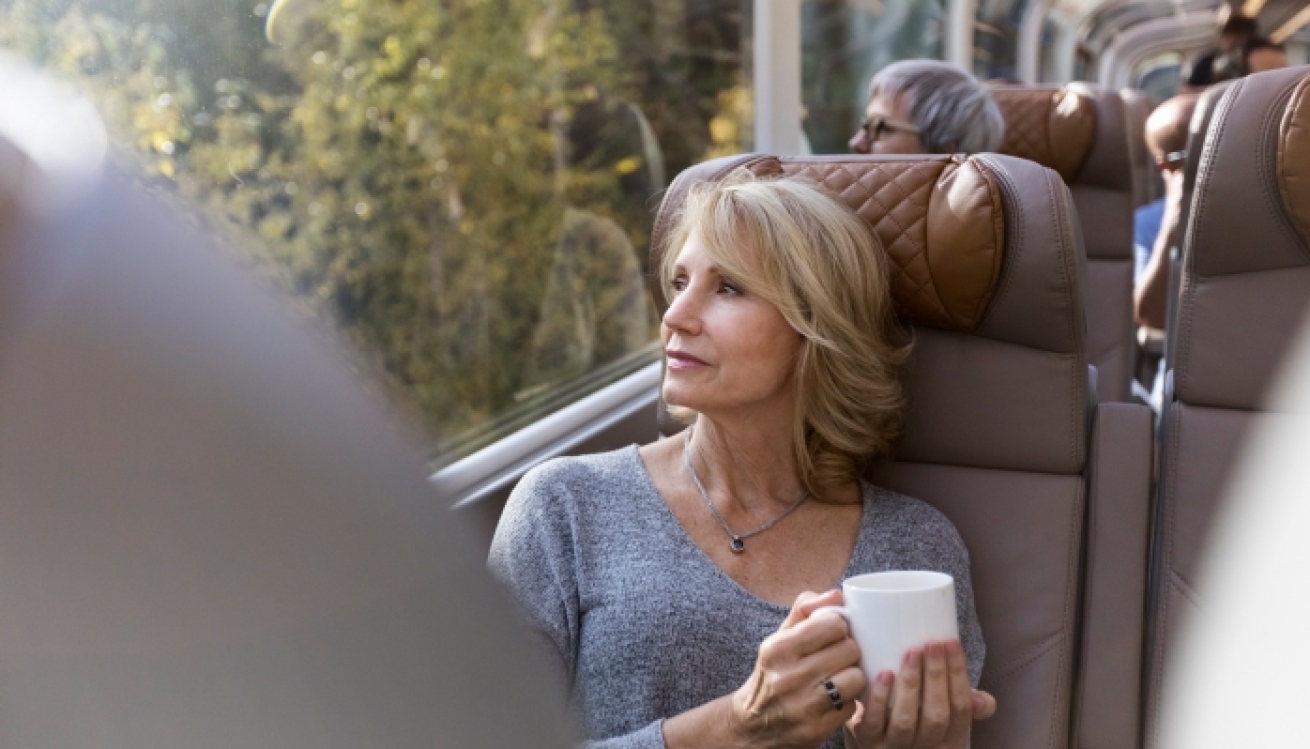 Enhanced flexibility
To give you peace of mind, every booking comes with enhanced flexibility. This includes a risk-free deposit, two free date changes, and more.
Here are a few of the packages that are eligible for this promotion.
Have questions about this promotion, or Rocky Mountaineer in general?
TERMS AND CONDITIONS
OFFER MUST BE APPLIED AT THE TIME OF BOOKING.
"Rockies to the Red Rocks August Offer" ("Offer") applies only to new 2021 bookings on packages (including 2-day rail) with rail departure dates in August on the Rockies to the Red Rocks route. Offer is only applicable to SilverLeaf Service bookings, not SilverLeaf Plus bookings, and must be made by August 31, 2021. Offer is per person and applies to single, double, triple or quad occupancy bookings, and will be automatically added to booking. Offer is not applicable on packages with August start dates, if the rail departure date is in September. Offer cannot be combined with any other offer, has no cash value, is non-transferable and cannot be deferred to a later trip unless specified or used against the price of the purchased package or to upgrade rail service or accommodation. Offer is only applicable on 2-day rail for Wholesale bookings. Offer is not applicable to Custom Groups or Group Tour Block bookings. Offer is capacity controlled and may be modified, withdrawn or amended without prior notice. Deposits are required at the time of booking and full payment of the balance must be made 30 days prior to travel. All figures advertised are in USD and value of Offer is per person. All bookings are subject to the full booking terms and conditions which are available at rockymountaineer.com. Additional conditions apply.