Explore Nature in Luxurious Comfort.
Enjoy the stunning scenery from our spacious glass-dome trains. Then, relax at a Fairmont resort in the Canadian Rockies and marvel at the wilderness around you. Our exclusive Fairmont packages put you in the heart of the Rockies with plenty of time to explore in luxurious comfort.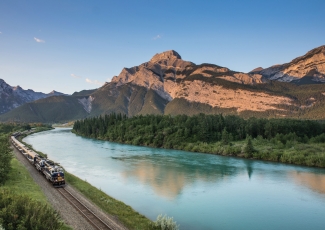 Breathtaking scenery
Sit back, relax and enjoy privileged access to majestic, towering mountains and vistas from our expansive, glass-dome trains on a 2- or 3-day journey.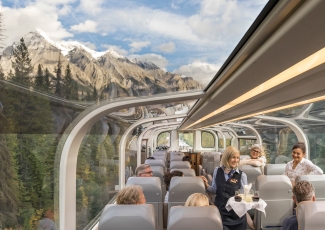 Exceptional service
Our onboard team are here to make your journey unforgettable. Dine on locally-inspired cuisine, and toast to memories that will last a lifetime.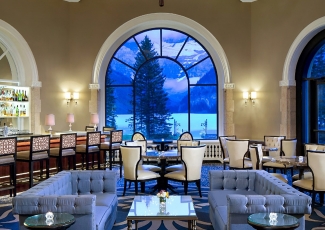 Explore more of the Rockies in luxury
Then, your journey will continue with more time to explore the Canadian Rockies with guided tours and exceptional service and first-class comforts, at a Fairmont resort.
Book your exclusive Fairmont package today, and save up to $2,900.
Explore Western Canada from our expansive glass-dome coaches by day. Then, indulge in comfort at a Fairmont resort. Here are some sample Fairmont packages you can book as part of this special offer. Our carefully curated packages include a 2- or 3-day train journey, Fairmont accommodation (where available), guided tours and transfers.
Book today with enhanced flexibility by calling our sales centre at 1.800.983.1046 or contact your travel professional.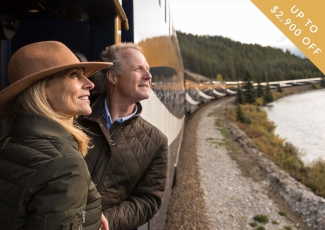 Journey through the Clouds Explorer
8 days / 7 nights
Vancouver – Kamloops – Jasper – Banff - Lake Louise – Calgary
Experience the West! This journey takes you to the stunning mountain towns of Jasper, Lake Louise and Banff. Experience the Columbia Icefield on an Ice Explorer and the Glacier Skywalk. 
Save up to $2,900** per couple.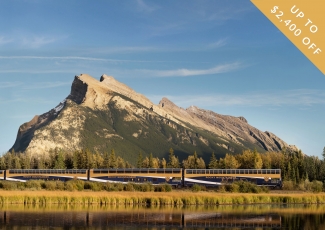 First Passage to the West Highlights
7 days / 6 nights
Vancouver – Kamloops - Lake Louise – Banff - Calgary
Embark on a journey of luxury and romance to Canada's most-talked-about destinations, Banff and Lake Louise.  
Save up to $2,400** per couple.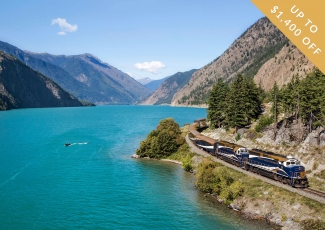 Rainforest to Gold Rush Classic
5 days / 4 nights 
Vancouver – Whistler – Quesnel – Jasper 
This journey into the rugged Canadian wilderness is one you'll never forget. Spend a night in Whistler, Quesnel and the quaint town of Jasper.
Save up to $1,400** per couple.
*Fairmont packages are available with GoldLeaf Service only 
**Maximum offer value is shown and savings per package will vary based on time of travel. Contact our sales centre at 1.800.983.1046 or your travel professional for the savings that will be applied on your selected dates.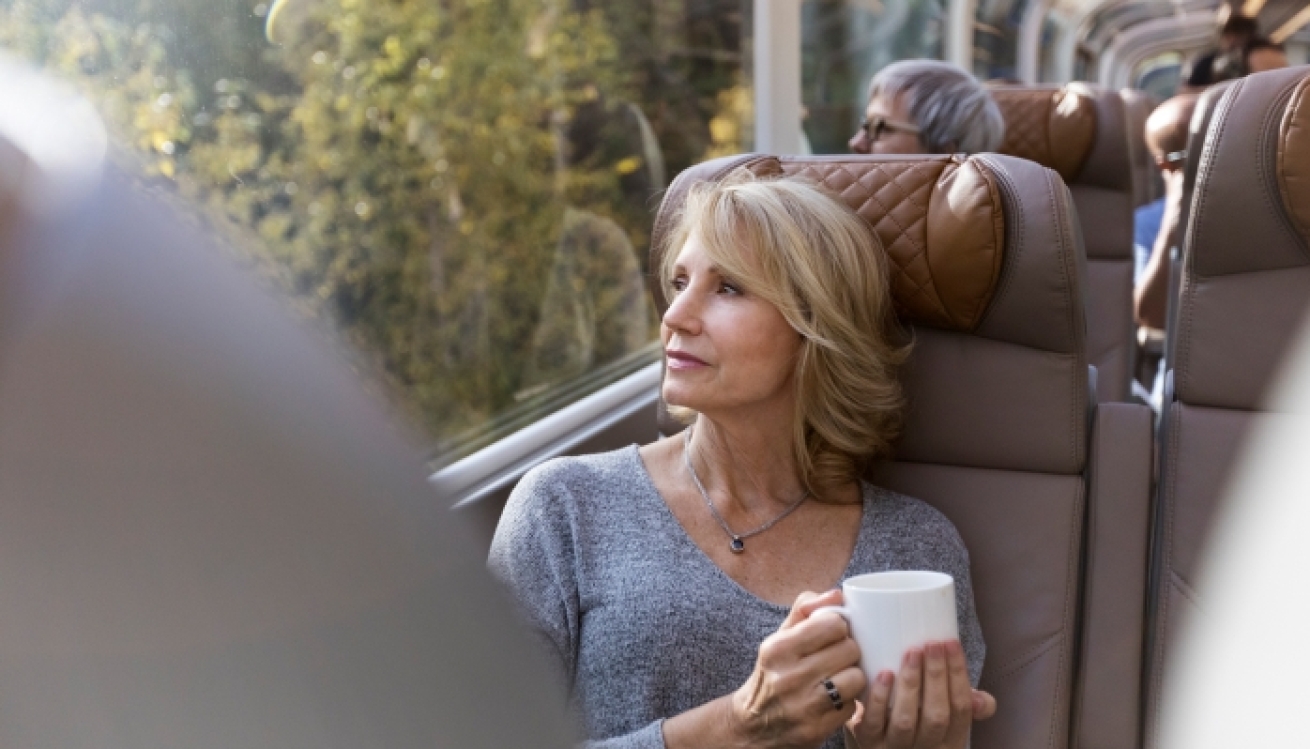 Enhanced Flexibility
To give you peace of mind, every booking comes with enhanced flexibility. This includes a risk-free deposit, two free date changes, and more.
Have questions about this promotion, or Rocky Mountaineer in general?
TERMS AND CONDITIONS
The "Rocky Mountaineer and Fairmont Canadian Resident Offer" ("Offer") applies only to new, qualifying 2021 bookings made by October 7, 2021 for qualifying packages booked in GoldLeaf Service or GoldLeaf Service with Room Upgrade for travel during the 2021 Rocky Mountaineer season on selected dates. Offer must be booked for travel in 2021. A maximum discount of $500 CAD per person for qualifying 2021 classic rail packages and a maximum discount of $700 CAD per person for other qualifying 2021 packages will be applied at the time of booking. The Fairmont hotel discount varies by package and maximum offer value of $750 saving per person ($1,500 saving per couple) is with the Rainforest to Gold Rush Explorer (9 days) and Journey through the Clouds Explorer (8 days) packages, booked in GoldLeaf Service with GoldLeaf Room upgrade. Offer is only available to residents who are currently residing in Canada. Offer is per guest and only applies to qualifying 2021 packages our Canadian routes, must be requested at the time of booking, and will not be automatically allocated or retroactively added. Offer is subject to availability. Deposits are required at the time of booking and full payment of the balance must be made 30 days prior to travel. All bookings are subject to the full booking terms and conditions which are available at rockymountaineer.com. Additional conditions apply.