Day 1
Moab to Glenwood Springs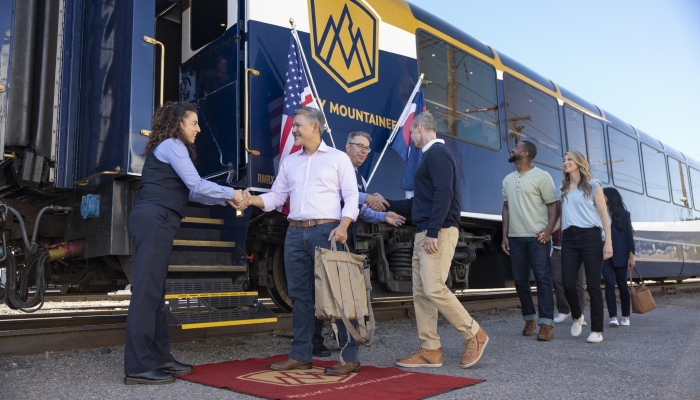 Welcome aboard
Get comfortable and meet our Hosts as you depart from Moab in the afternoon, where you'll set out on your journey to Glenwood Springs.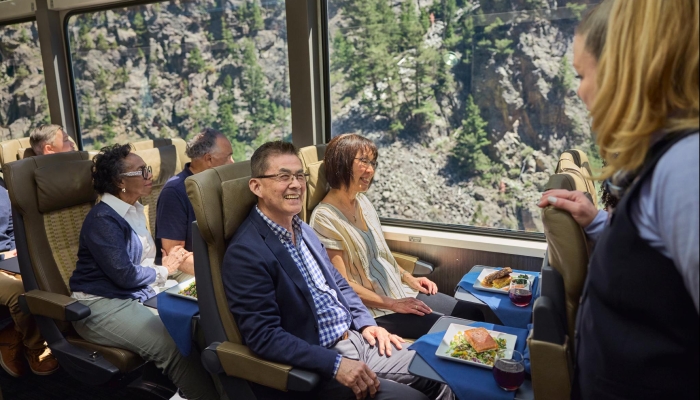 Begin your journey
Enjoy dinner and a beverage while taking in the scenic views of stunning the American Southwest.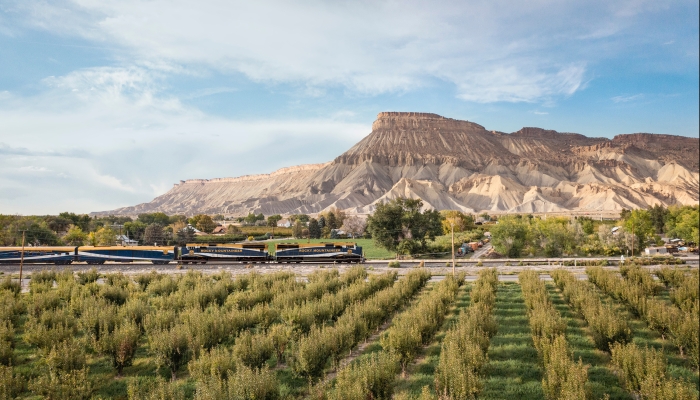 Views that don't stop
Take in the stunning mountain views of Mount Garfield and vibrant Ruby Canyon, before arriving in the resort town of Glenwood Springs.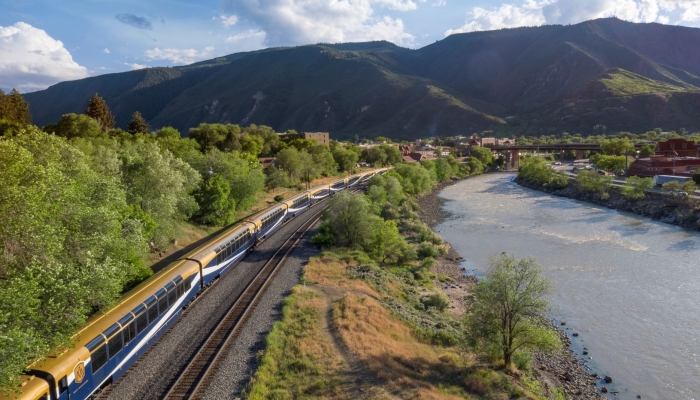 Arrive in Glenwood Springs
Sip on our signature cocktail as you approach your overnight destination of Glenwood Springs. Disembark and reminisce about your day in the comfort of your cozy hotel room.
Day 2
Glenwood Springs to Denver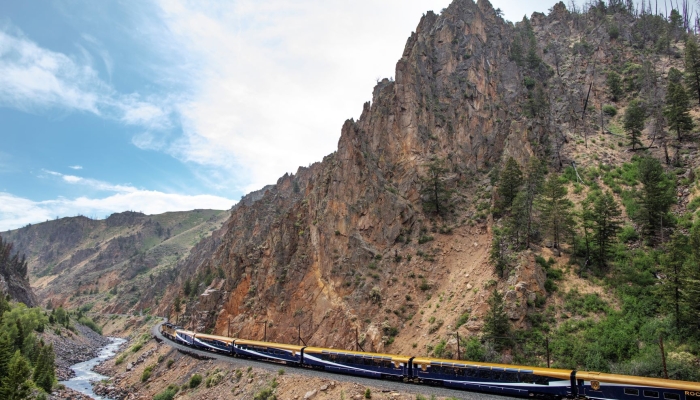 Begin your day
Leave beautiful Glenwood Springs rested and relaxed as you continue heading east for another day of extraordinary views towards Denver.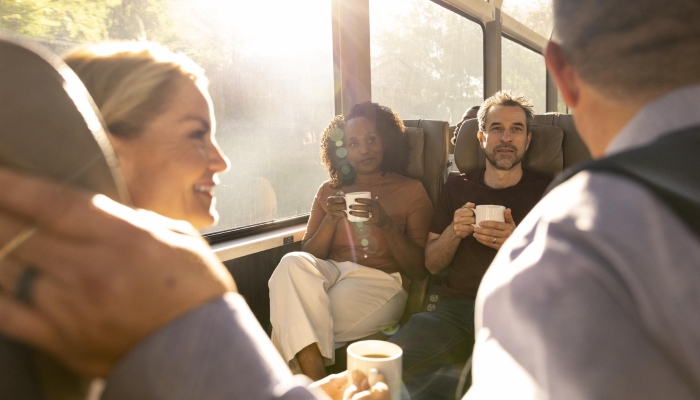 Wake up. Warm up.
Enjoy a two-course hot breakfast while watching the morning light bounce off the rugged canyons as you tour along the Colorado River.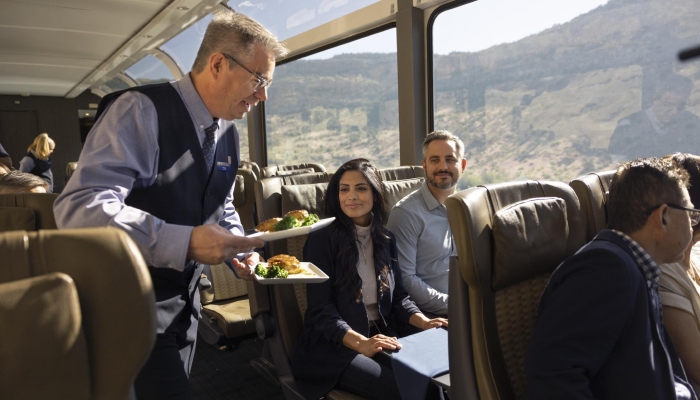 Lunch and landscapes
Dine on a three-course, regionally-inspired lunch as Hosts captivate you with stories of the region as you take in the views of picturesque canyons before reaching the Colorado Rockies.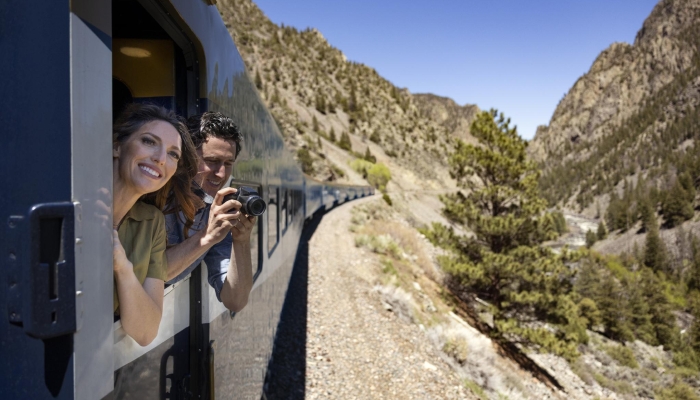 Cross the Continental Divide
Cross the Continental Divide, while cutting through 6.3 miles of the engineering marvel, the Moffat Tunnel.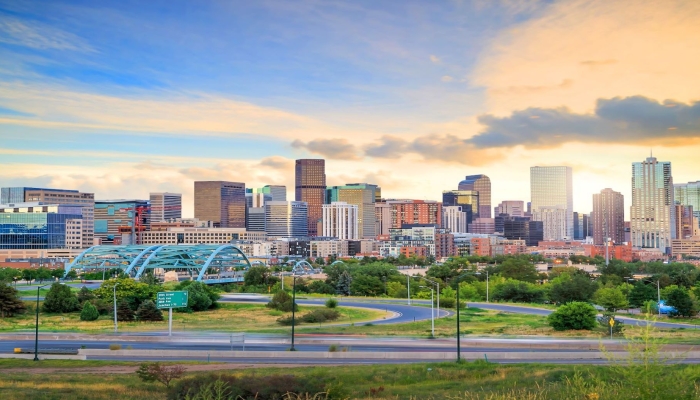 Arrive in Denver
Sip on our signature cocktail as you approach the vibrant city of Denver. Arrive and explore the "Mile High City". 
Want to start in Denver, Las Vegas, or Salt Lake City?
 All of our packages are available in both directions: you can start or end your journey in Denver, Moab, Las Vegas, or Salt Lake City. 
Take Advantage of our Current Promotions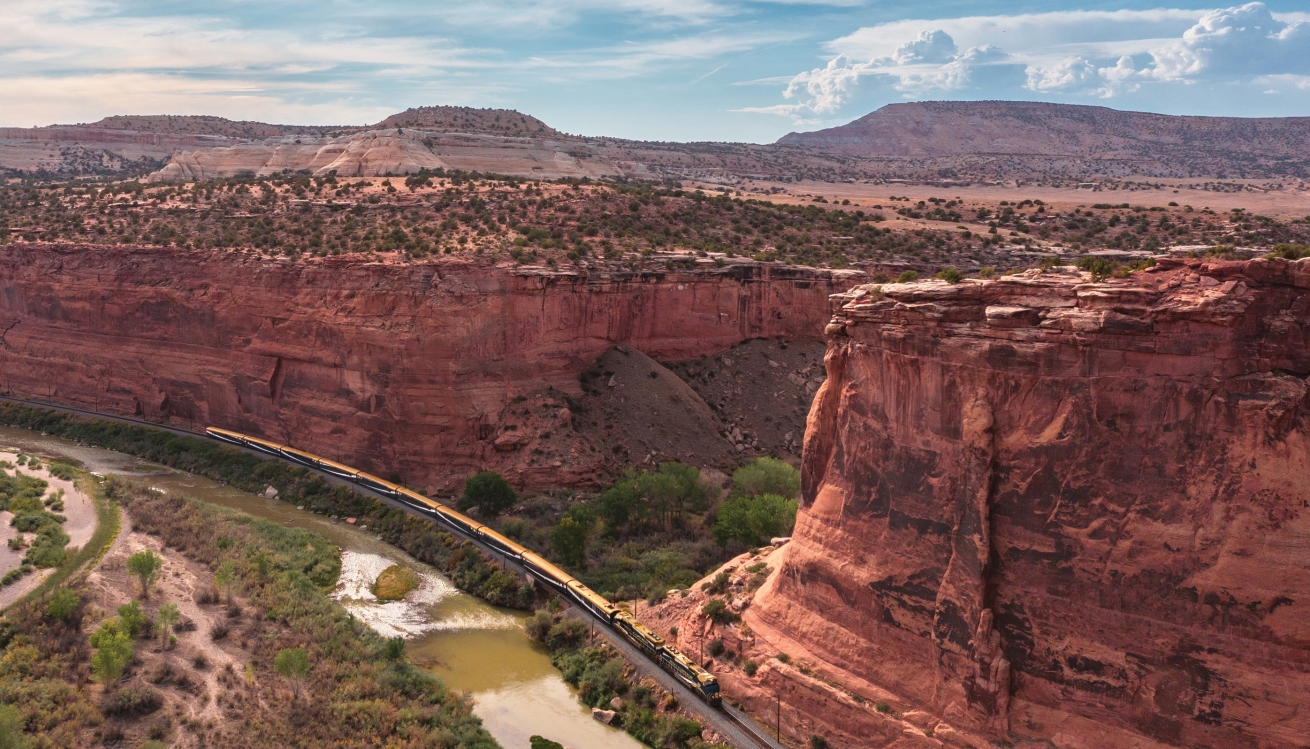 Save up to @price per couple
2023 SOUTHWEST ESCAPE OFFER
For a limited time, save @price per couple when you book any 2023 Rockies to the Red Rocks package. Book before April 11, 2023 to secure your seats.
Discover SilverLeaf Plus - A Rockies to the Red Rocks Exclusive
Rockies to the Red Rocks is available in SilverLeaf Service. Enhance your journey with SilverLeaf Plus, which comes with all the benefits of our exceptional SilverLeaf Service, plus more.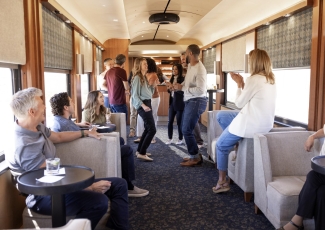 Additional Space
SilverLeaf Plus gives you exclusive access to our lounge car, offering additional space indoors to relax and soak in the scenery, as well as a small viewing area outdoors.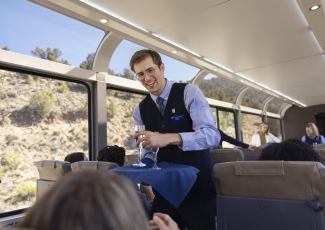 Elevated Dining Experience
With SilverLeaf Plus, you'll enjoy an elevated dining experience including wine pairings and premium alcoholic beverages available in the lounge car and at your seat.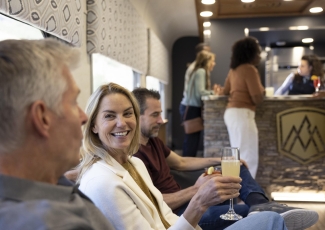 Signature Cocktails
Enjoy carefully hand-crafted signature cocktails while taking in the scenic views from our spacious lounge car.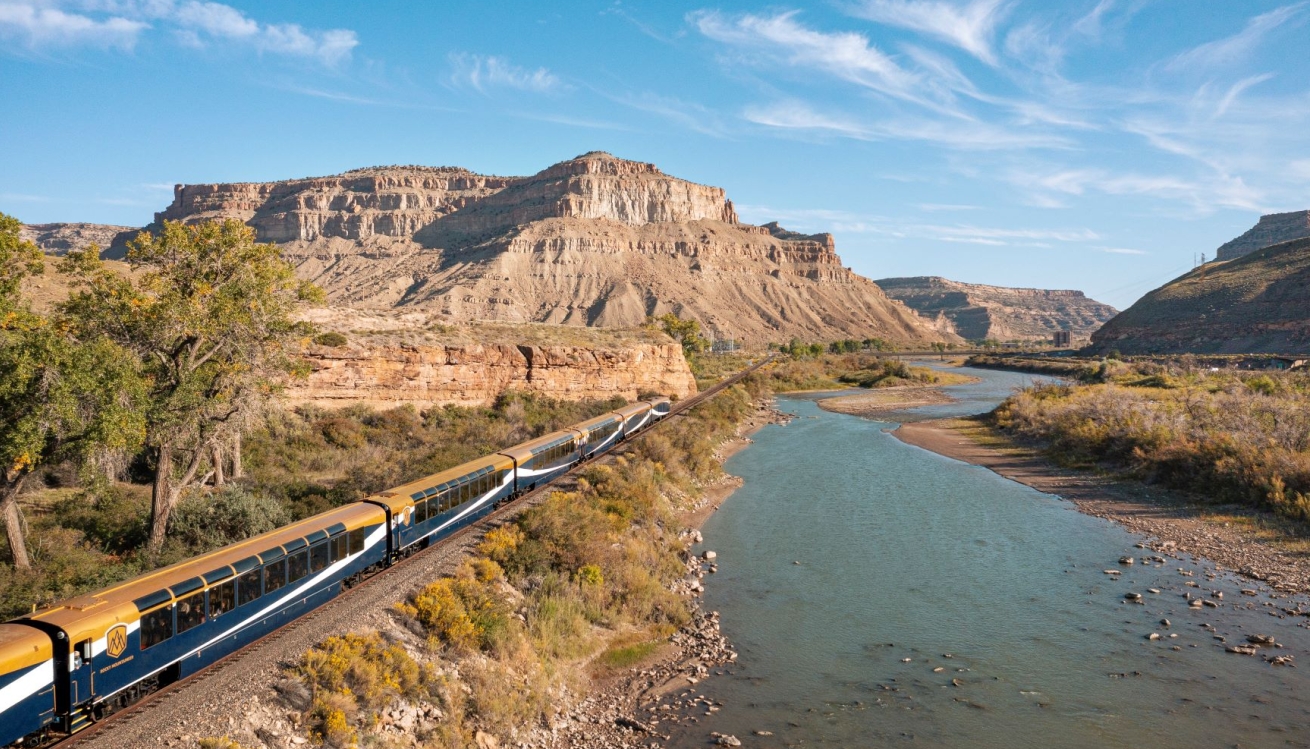 More about this journey
Our two-day Rockies to the Red Rocks route winds past ancient rock canyons, through mountain ranges, and alongside rivers as it travels between the red rock formations of Moab and the mile-high city of Denver. To learn more details about this rail route, read our blog. 
We are here to help
Questions? Get in touch with our travel experts. We are open every day and can't wait to discuss our gorgeous new route with you.