Things to Do in Vancouver, BC:
OUTDOOR ACTIVITIES, SIGHTSEEING, AND MORE
Capilano Suspension Bridge
Appreciate nature from three breathtaking perspectives: The world famous Capilano Suspension Bridge spanning 137m (450 ft) and 70m (230ft) high above the Capilano River, the seven bridges of Treetops Adventure, and the thrilling Cliffwalk, a heart-stopping 700ft journey along the granite cliffside offering panoramic views of the rainforest and canyon below.
Learn More: Capilano Suspension Bridge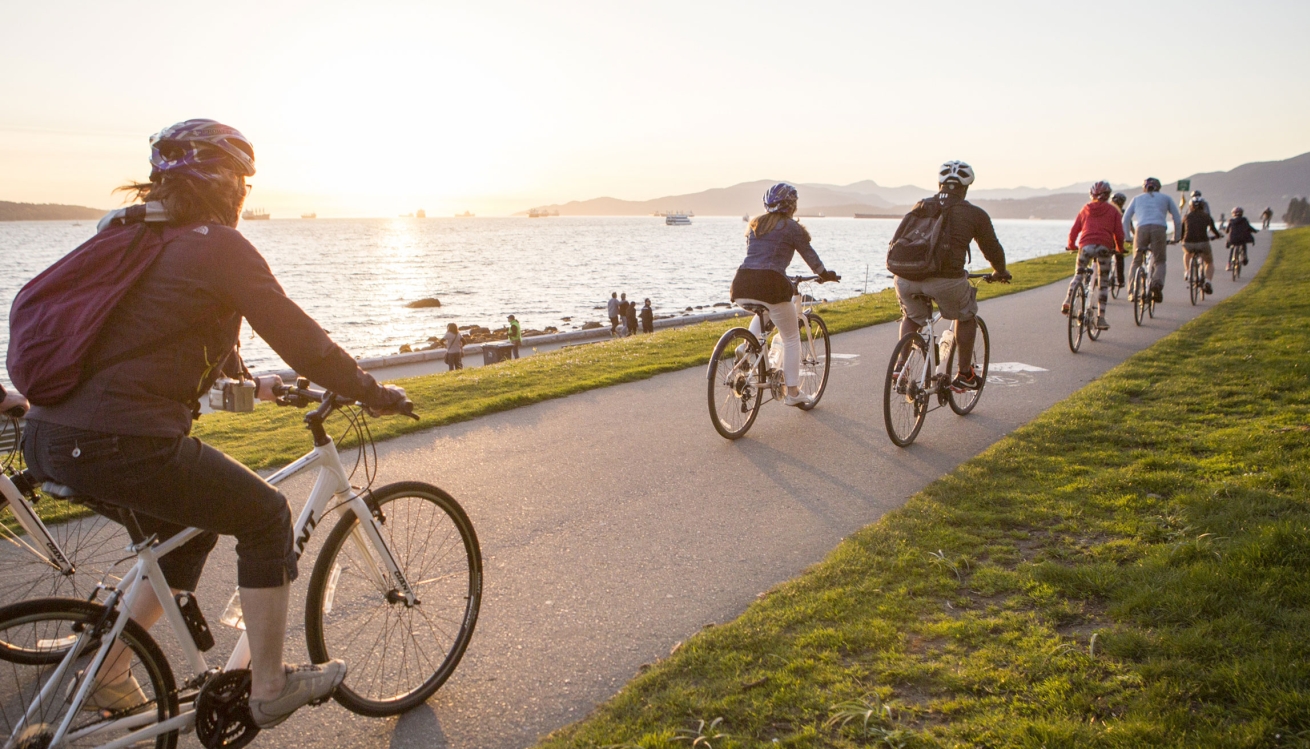 Stanley Park
Stanley Park is Vancouver's first, largest, and most beloved urban park. A magnificent green oasis in the midst of the urban landscape of Vancouver. 400-hectare natural West Coast rainforest and scenic views of water, mountains, sky, and majestic trees along Stanley Park's famous Seawall. 
Learn More: Stanley Park | Vancouver Aquarium at Stanley Park
Vancouver Art Gallery
The Vancouver Art Gallery is Western Canada's largest public art museum. Exhibitions showcase historical and contemporary art from BC and around the world: the Gallery's permanent collection, representing the most comprehensive resource for visual culture in BC, has more than 12,600 works.
Learn More: Vancouver Art Gallery
Granville Island
Explore Vancouver's premier artistic and cultural hub, located on False Creek and steeped in rich industrial and maritime heritage. The famous Public Market, open daily, is home to more than 50 independent food stalls. Many of Canada's best artists and designers can be found in the Artisan District, and the Island hosts numerous performing arts and cultural festivals year-round.
Learn More: Granville Island
Queen Elizabeth Park
Queen Elizabeth Park, Vancouver's horticultural jewel, is a major draw for floral display enthusiasts and view-seekers. At 125m above sea level, it's the highest point in Vancouver and makes for spectacular views of the park, city, and mountains on the North Shore. The 52-hectare park is home to the stunning Bloedel Conservatory, a gorgeously landscaped quarry garden, and the arboretum with its collection of exotic and native trees.
Learn More: Queen Elizabeth Park
Science World
Science World is a charitable non-profit and science centre that engages learners in STEAM (science, technology, engineering, art & design and math). Visitors to the iconic geodesic dome explore interactive, hands-on exhibits and galleries that nurture their process of discovery and inspire connection with natural, physical and built environments.
Learn More: Science World