Day 1
Vancouver to Kamloops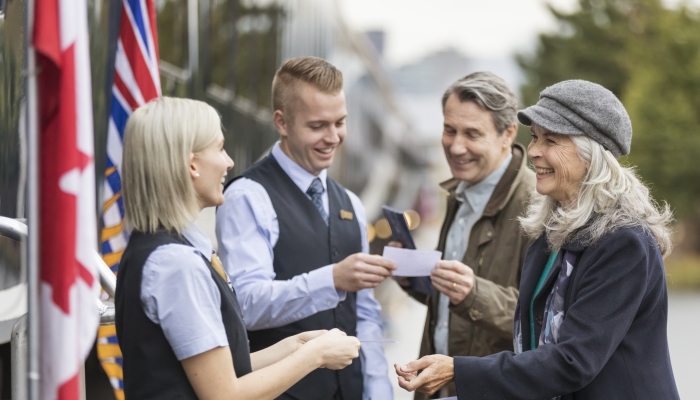 Begin Your Journey
Departing from our Vancouver station, you'll follow the scenic Fraser River Valley eastbound. Soon, you'll be outside of the city and moving into the wilderness.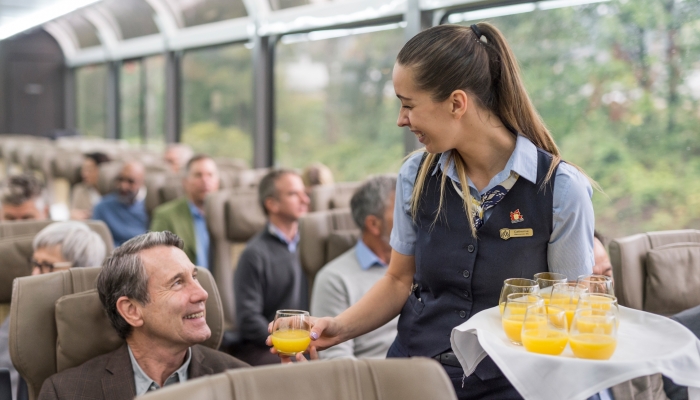 Welcome Aboard
Start the day with a toast to the beginning of your journey before being served a delicious breakfast that warms you to the core.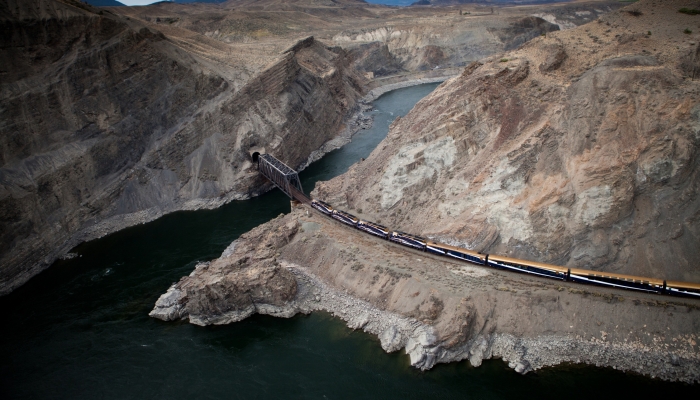 Desert Landscapes
As you continue your journey towards Kamloops, you'll find yourself in a desert-like landscape – a far cry from the coastal rainforest you left behind.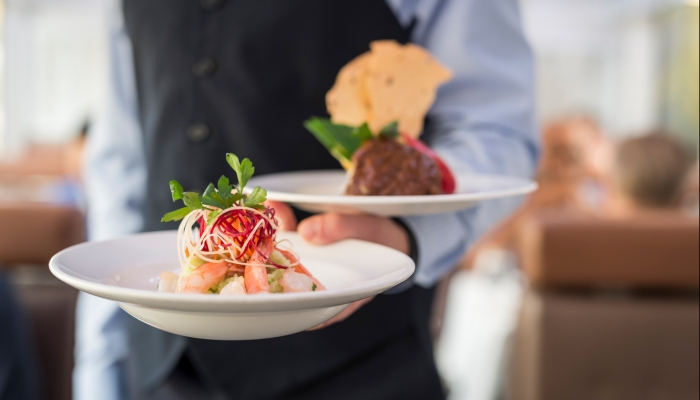 Three-Course Lunch
Sit down to a three-course lunch prepared by our onboard chefs as your Hosts entertain you with stories about the region.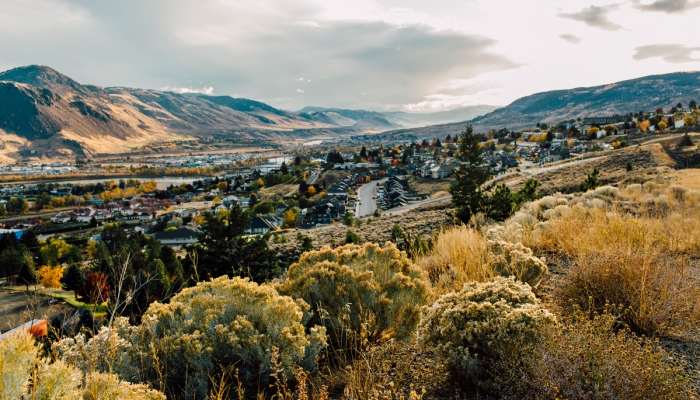 Arrive in Kamloops
After a full day on the train, disembark in the charming town of Kamloops –the perfect place to take a soothing stroll along the riverside.
Day 2
Kamloops to Jasper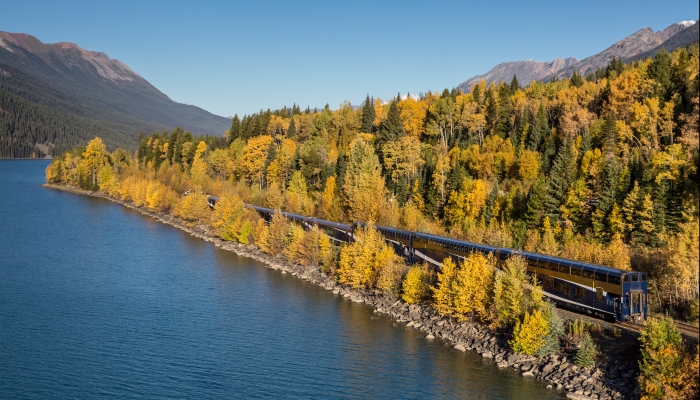 Begin Your Day
From Kamloops, you'll continue to wind your way eastward through the Shuswap region, with stunning lake views all the way.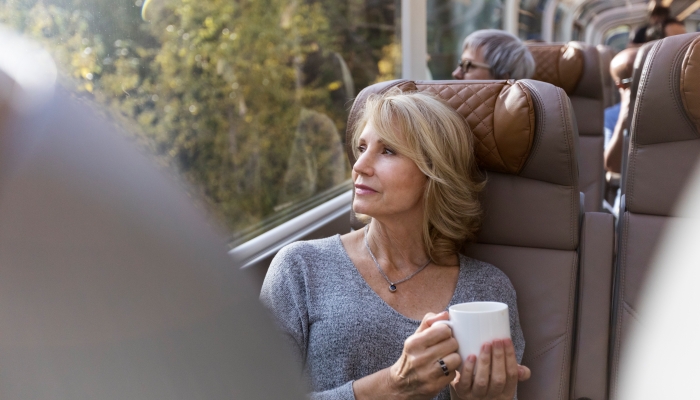 Awaken Your Senses
Throughout the morning, you'll be treated to breakfast and coffee as you awaken your senses to your newfound surroundings.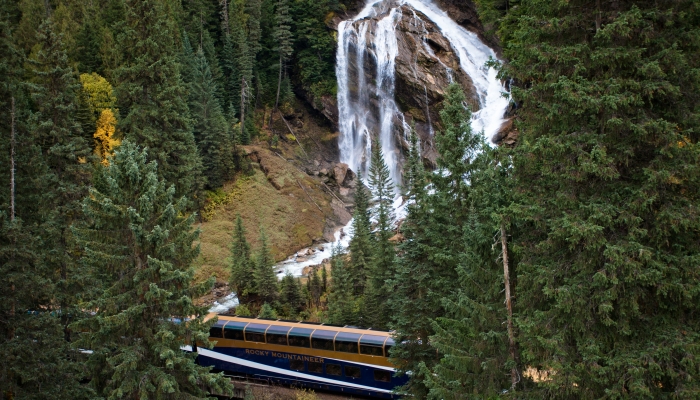 Pyramid Falls
Just past Blue River, you'll get an exclusive view of the aptly named Pyramid Falls, from a vantage point accessible only by rail.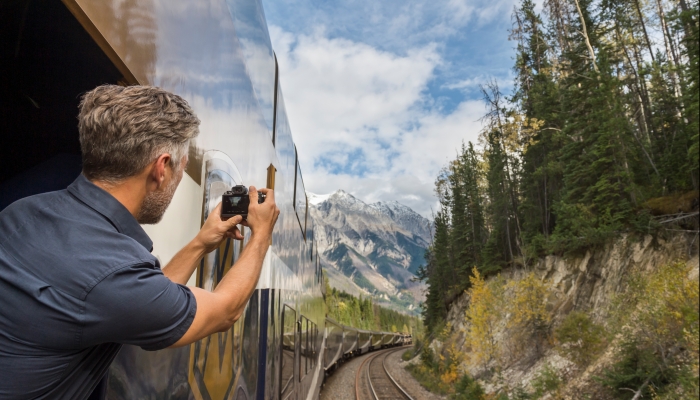 Mountains Stretching to the Sky
As the train ascends, so will your sense of wonder. Before you know it, you'll be surrounded by mountains that stretch up to the sky, enjoying the view with a camera in hand.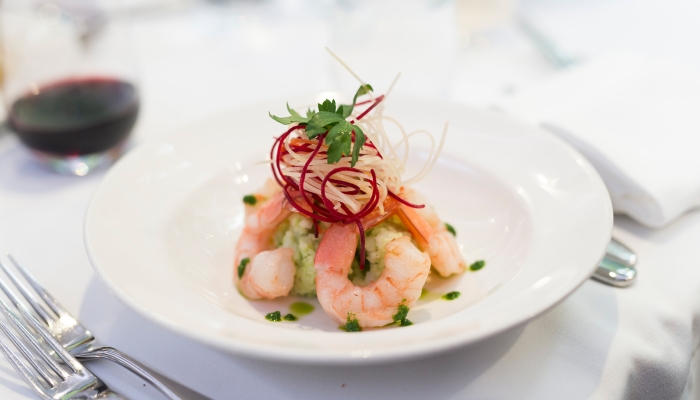 Diverse Flavours & Local Ingredients
Enjoy a gourmet lunch inspired by the diverse flavours and local ingredients of Western Canada as you look forward to your Jasper arrival. Hear about the incredible history of the railway and the landmarks along the way.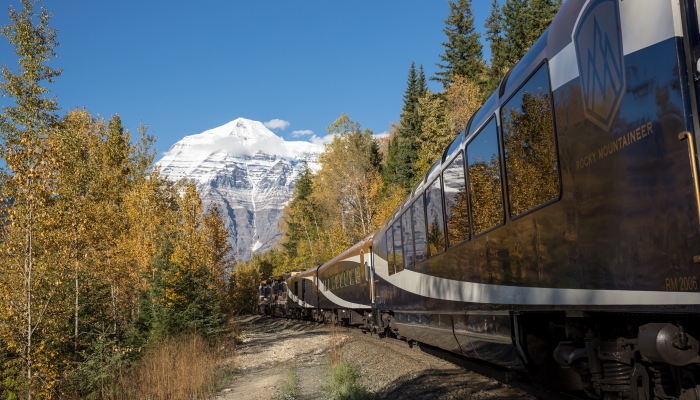 Mount Robson
As you approach Jasper National Park, Canada's largest, you can't help but notice the magnificent Mount Robson, the tallest peak in the Canadian Rockies.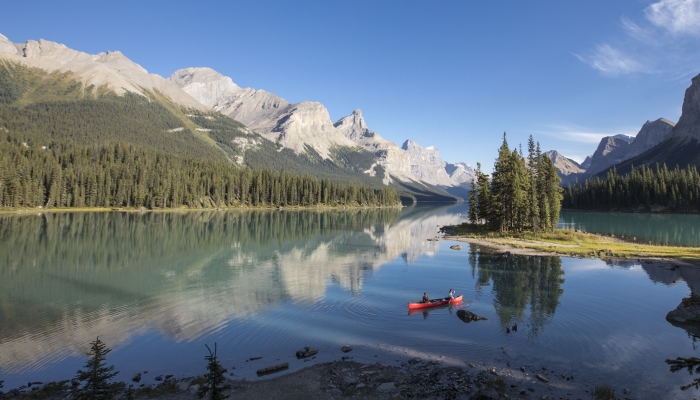 Arrive in Jasper
You'll want to explore every corner of this quaint mountain town. Pop into a local pub or restaurant, or treat yourself to an evening at the majestic Fairmont Jasper Park Lodge.
Want to start in Jasper?
All of our packages go in both directions: you can start in the Rockies and go to Vancouver, or start in Vancouver.
Carefully Curated Packages: Journey through the Clouds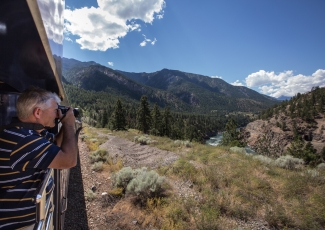 Short Journeys
Rail Route
2 days onboard Journey through the Clouds
1 night in Kamloops
One-way: begin and end in different locations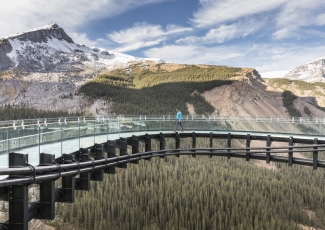 Rockies Highlights
Rail Route
2 days onboard Journey through the Clouds
1 night in Kamloops
One-way: begin and end in different locations
Experiences
Sightseeing tours and/or car rentals in the Rockies
1-3 nights in Vancouver
2-7 nights in the Rockies
See Banff, Lake Louise & Jasper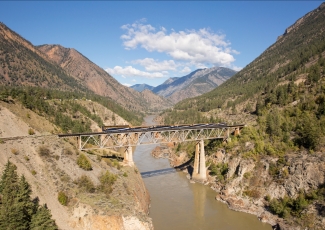 Circle Journeys
Rail Route
4-5 days onboard on Journey through the Clouds & one other rail route
2-3 nights in a midpoint hotel
Round trip: begin and end in the same location
Experiences
Sightseeing tours and/or car rentals in the Rockies
1-2 nights in Vancouver
2-4 nights in the Rockies
Take Advantage of our Current Promotions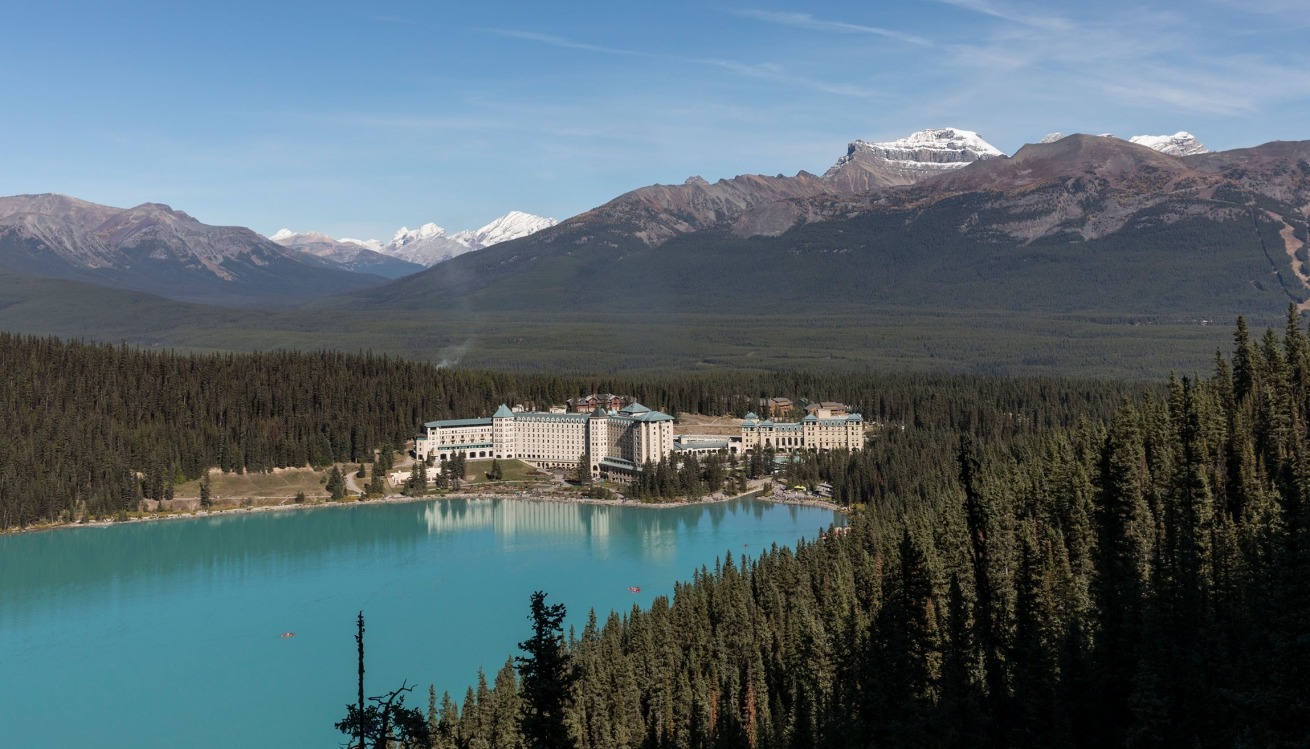 A Match Made in Western Canada
FAIRMONT SPECIAL OFFER
With our best Canadian exclusive offer ever, save up to $2,900 per couple with our Fairmont packages. Experience an extraordinary journey with a partnership that takes you into the heart of the Canadian Rockies.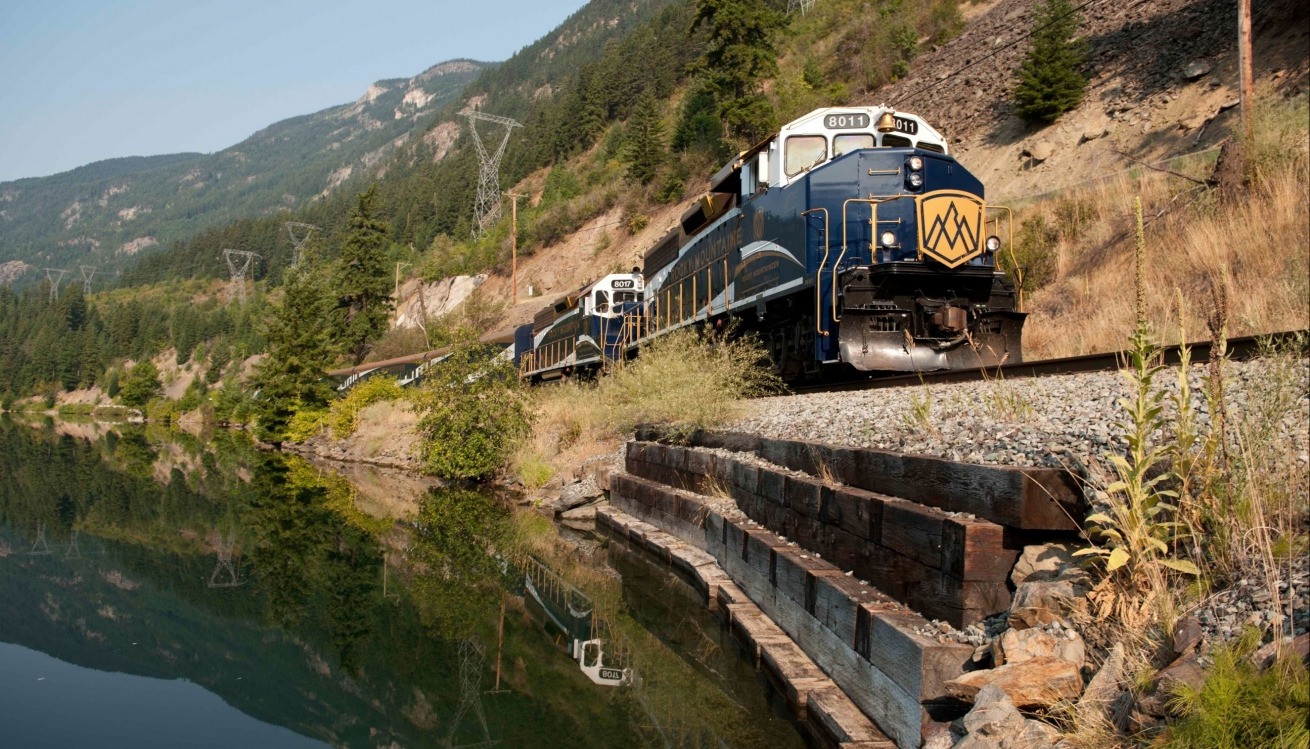 Just for you, Canada
CANADIAN RESIDENT OFFER
For the first time ever, save up to $1400 per couple on one of Canada's most iconic travel experiences. Book a 2021 package and take advantage of our best ever offer, exclusively for Canadians.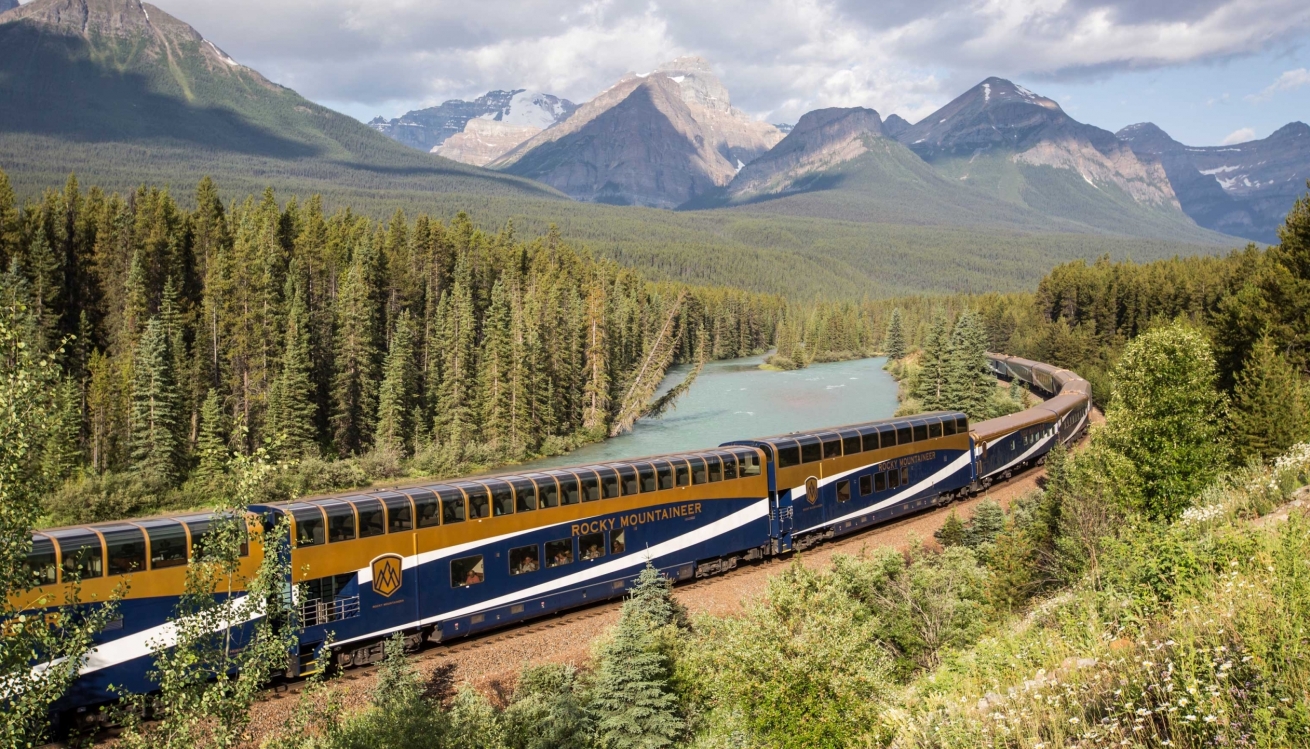 Rediscover your backyard
BC & ALBERTA RESIDENT OFFER
Our backyard is your backyard, but you've never seen it like this before. For a limited time only, book a 2021 rail journey and we'll give each guest a complimentary rail pass to travel again. Enjoy the journey of a lifetime. Twice.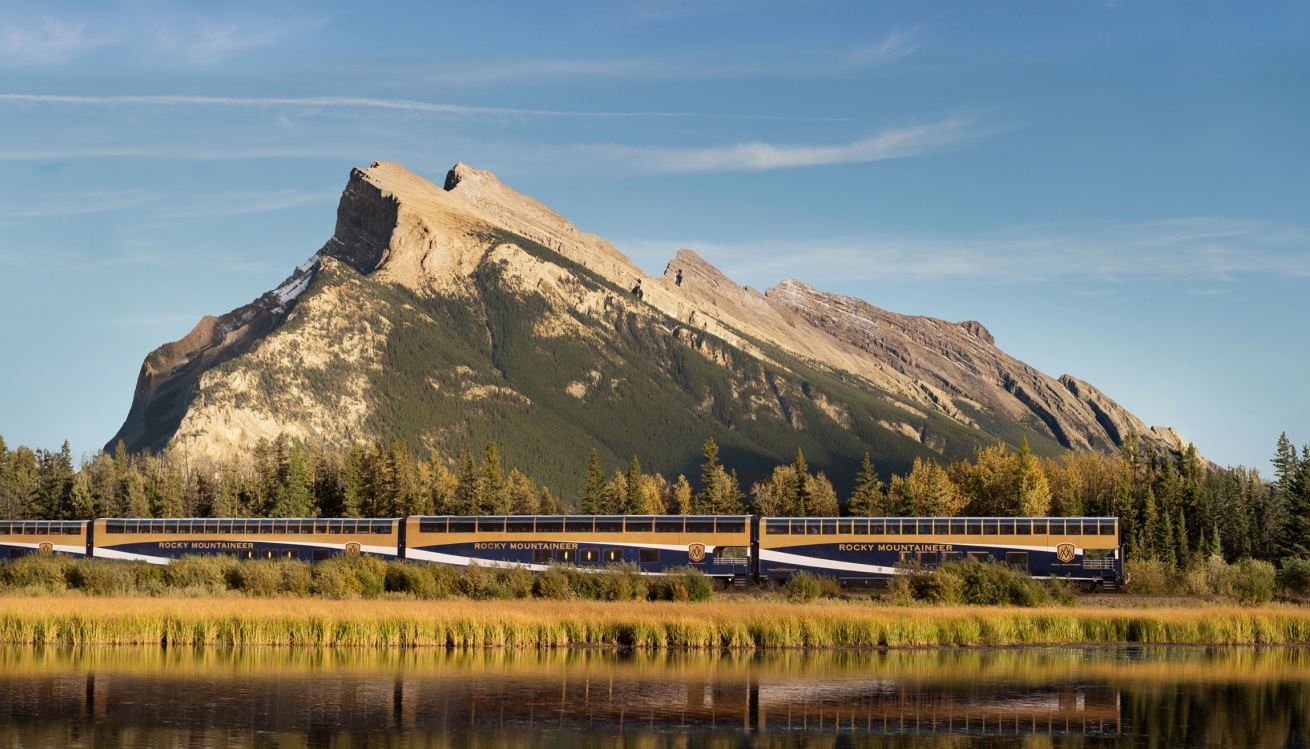 All Aboard 2022
OUR BEST OFFER OF THE YEAR ON A JOURNEY OF A LIFETIME
Join us next year and get 4 free perks: 2X Hotel Nights, 1X Airport Transfer and 1X Dinner when you book 8+ days with us.
Best Sellers: Journey through the Clouds