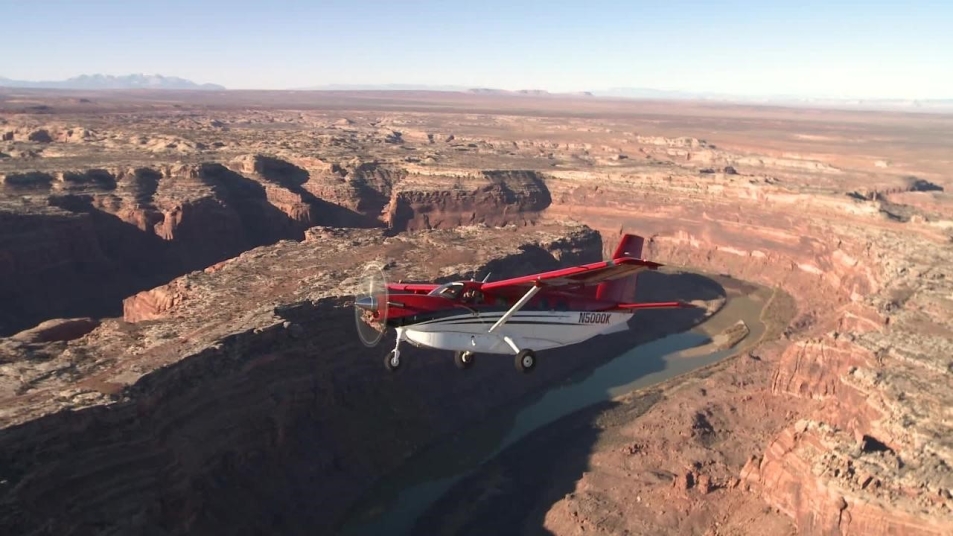 At Rocky Mountaineer, we work with trusted partners in each of our destinations to help you explore the area with the help of experienced, local guides. In Moab, Utah, we've partnered with Redtail Air to create carefully curated packages that offer an experience by rail and air, so you can discover the American Southwest like never before.
Journey through breathtaking landscapes onboard our newest route, Rockies to the Red Rocks – travelling between Denver, Colorado and Moab, Utah.  Over two days, you'll discover the ever-changing scenery of the American Southwest, including highlights like Ruby Canyon, Mount Garfield and the Colorado Rockies. Enjoy free time exploring the quintessential wild west town of Moab, before embarking on a scenic flightseeing transfer to either Las Vegas or Salt Lake City. At approximately 2,000 feet, take in some of the most spectacular natural wonders in the United States from a unique vantage point only seen from the air, like Canyonlands National Park or the San Rafael Swell depending on the route.
To learn more about Redtail Air and Moab, we spoke to Amanda, their very knowledgeable Guest Service Manager.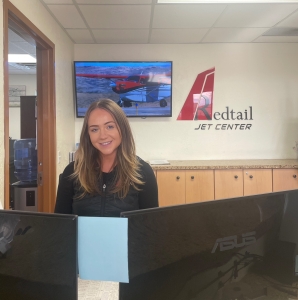 Tell me more about Redtail and what makes your tours so special?
I believe what we do is very unique.  It is an incredible experience to be able to see this area from above and learn about the amazing natural history.  It is really great to know that our pilots are doing this because they love it, it is their passion to fly.
Redtail is an interesting name, where did it come from?
Our company was named after the red-tailed hawk, the largest hawk in the hawk family, which is prevalent in our region.  The "Redtail Squadron" were America's first Black military pilots along with their support personnel. They are best known for their extraordinary efforts in the air war of World War II, and for challenging the stereotypes that had kept Black Americans from serving as pilots in the U.S. Armed Forces.
What is your favorite part of the flightseeing tour?
I love being able to see the contrasts of so many different formations at once; rivers, canyons, and arches. It is extraordinary! 
What's the best part of living in Moab?
I tell my friends and family that visit me, there are 10 million things to do in Moab. No matter the season or even the weather conditions, there is always something fun to do in our area!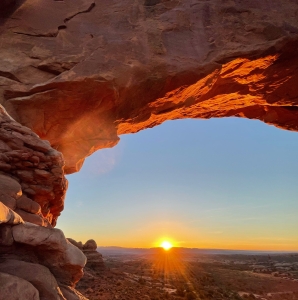 Since you've been in Moab for so long, you must know the area well! Tell me more about your favourite places in Moab:
Favourite place for a coffee:  On my way to work I do the drive-thru at Snake Oil and my favorite place to have a coffee meeting is Red Rock Bakery
Favourite place for a bite to eat: This is a hard one to choose.  I am usually at Josie Wyatt's for my favorite salad once a week on their great patio.
Favourite spot for sunset: The Windows section at Arches National Park
Favourite area to visit around Moab for an adventure: Arches National Park, it is so unique! 
Favourite activity in Moab (outside of flightseeing of course!) Hiking with my family or floating the Colorado River:)
Plan your American Southwest Journey
Experience the best of the American Southwest by rail and air, and choose from one of our Rockies to the Red Rocks flightseeing packages below. All packages are available both eastbound or westbound, and include two days onboard Rocky Mountaineer between Denver and Moab:
Book online or contact one of our experienced Vacation Consultants to help plan your journey today.