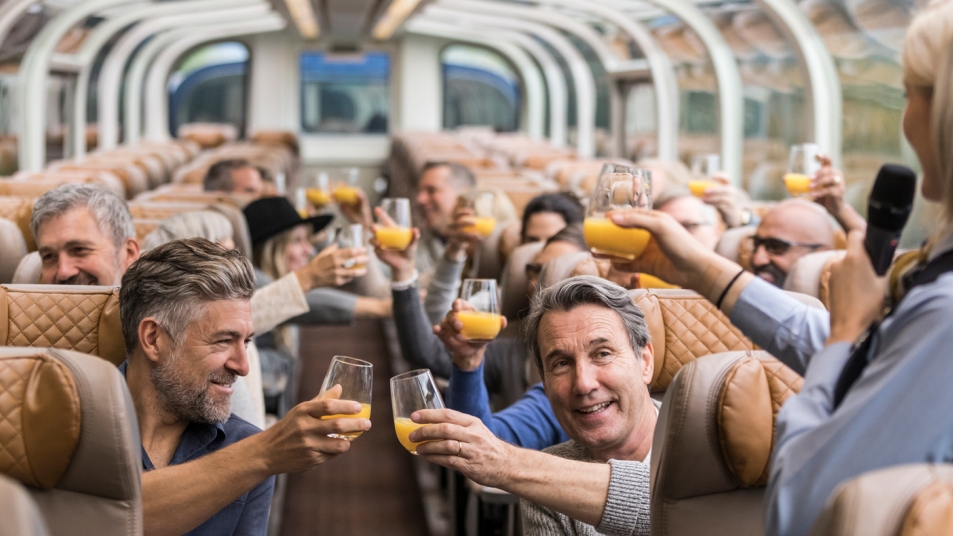 When you travel on a train journey with us, you'll experience more than a relaxing trip; you'll experience a journey that will engage all your senses. Discover what's waiting for you on your Rocky Mountaineer train journey.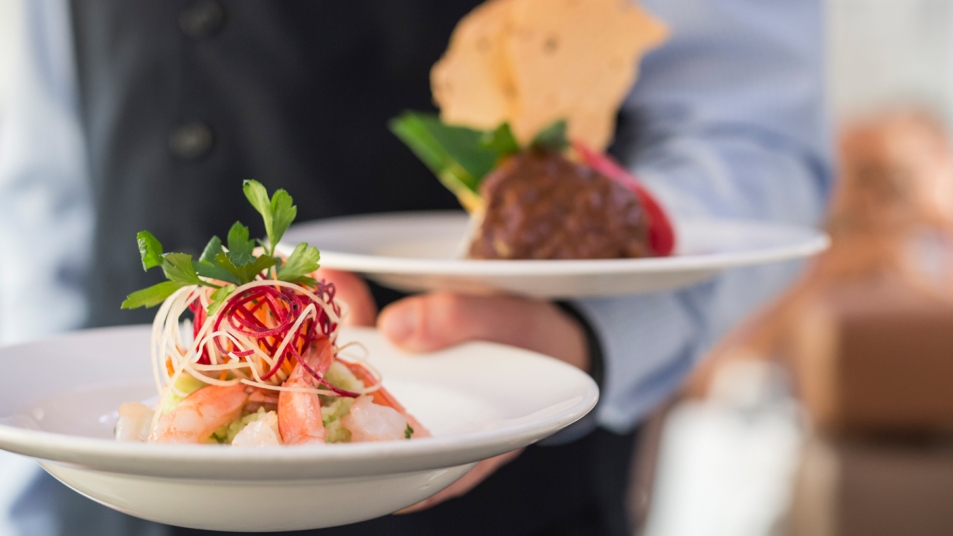 1. Onboard Meals, Beverages and Snacks
Once you're seated onboard your rail coach, your Train Manager and onboard Hosts will officially mark the beginning of your journey with a welcome toast. But let's talk about the food—because you sure will be! Each day onboard, you'll enjoy breakfast and lunch, selected from menus featuring meals prepared with locally sourced ingredients. If you are travelling in our bi-level, GoldLeaf Service coach, your meals will be served in the lower-level dining area. If you are travelling on our single-level SilverLeaf Service coach, your meals will be served at your seat. Lunch might include Alberta beef short ribs braised in Okanagan Valley merlot, or Pacific salmon served with a garlic herb risotto. Pair your meals with local wines, craft beers, or just a relaxing cup of tea—all beverages, both alcoholic and non-alcoholic, are included. While onboard, you'll also be treated to morning and afternoon snacks. Chat with other guests, make new friends and share your experiences while enjoying a melt-in-your-mouth scone or a freshly baked cookie.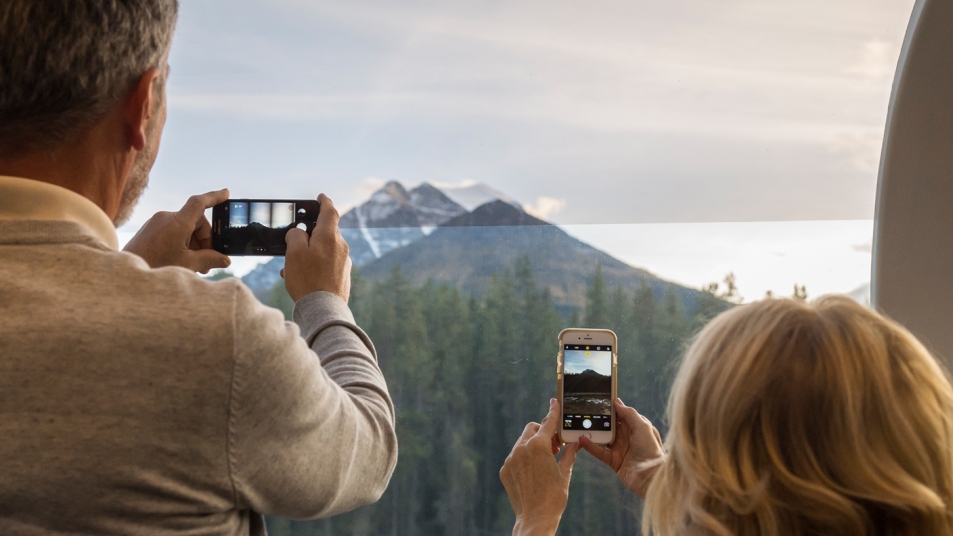 2. Scenery
Of course, the highlight of your days onboard will be the jaw-dropping, photo-worthy scenery, some of which can't be easily accessed other than by our train. Best of all, you're not going to miss a minute of that scenery you've come to Western Canada to see, because our trains only travel during daylight hours. Follow along on the route map provided in your copy of The Mile Post, our onboard newspaper, or read ahead to see what's coming up around the bend.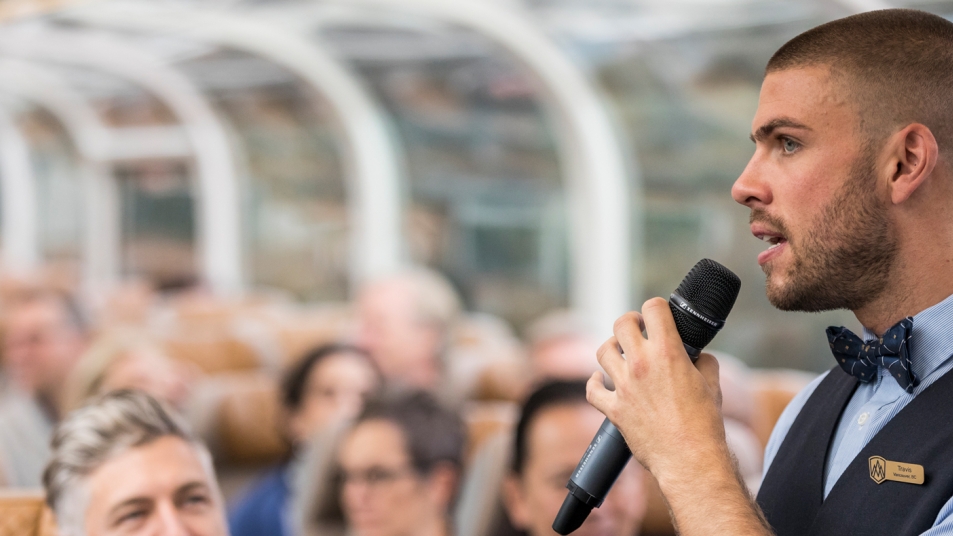 3. Service and Storytelling
Depending on which  rail service level you select for your journey (we offer two), you'll get to enjoy those views through the oversized windows onboard a SilverLeaf Service coach, or through the glass-dome windows or on the outdoor viewing platform of a bi-level, GoldLeaf Service coach. While you enjoy the views, you'll experience the highest levels of service from our Hosts, who will share the history and folklore of the areas you are travelling through for a truly immersive travel experience—and even call out wildlife sightings.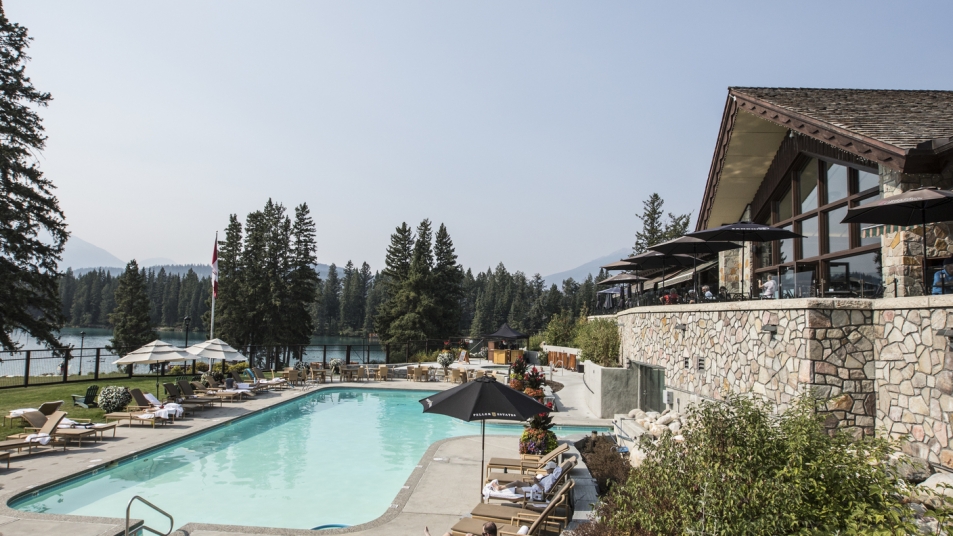 4. Accommodations and Transfers
Overnight hotel accommodation(s) at our partner hotels are included during your train journey. Spend a night in Kamloops, British Columbia, as part of your travel on either our two-day First Passage to the West or our Journey through the Clouds rail route; and one night each in Whistler and Quesnel, British Columbia, as part of your travel on our three-day Rainforest to Gold Rush rail route. Instead of losing landscapes to darkness, you'll get a peaceful night's sleep at a comfortable hotel before boarding the train again the next morning. We take care of transferring you and your luggage to and from the hotel during your overnight stay, making your travel with us as seamless and as stress-free as possible. In addition to overnight accommodations during the train part of your journey, hotel stays at our destinations in Western Canada and the Canadian Rockies are also included as part of our packages of four days or more.
5. Tours and Sightseeing
To help you make the most of your time in Vancouver, British Columbia, we include passes to the Vancouver Lookout at Harbour Centre—where you can enjoy a 360-degree view of the city skyline and mountains from 169 metres (553 feet) in the air - when you book a train journey with us that includes an overnight stay in Vancouver. If you begin your train journey on any of our routes in Vancouver, you'll also experience our Vancouver station wave-off. It's a send-off like no other, complete with an all-aboard ceremony, bagpipes, and a piper-led processional! If you choose a package that includes an overnight stay in Calgary, Alberta, you'll receive tickets to the Calgary Tower, a 190-metre (626 foot) free-standing tower where you can view different perspectives of the city from its observation deck or glass walkway.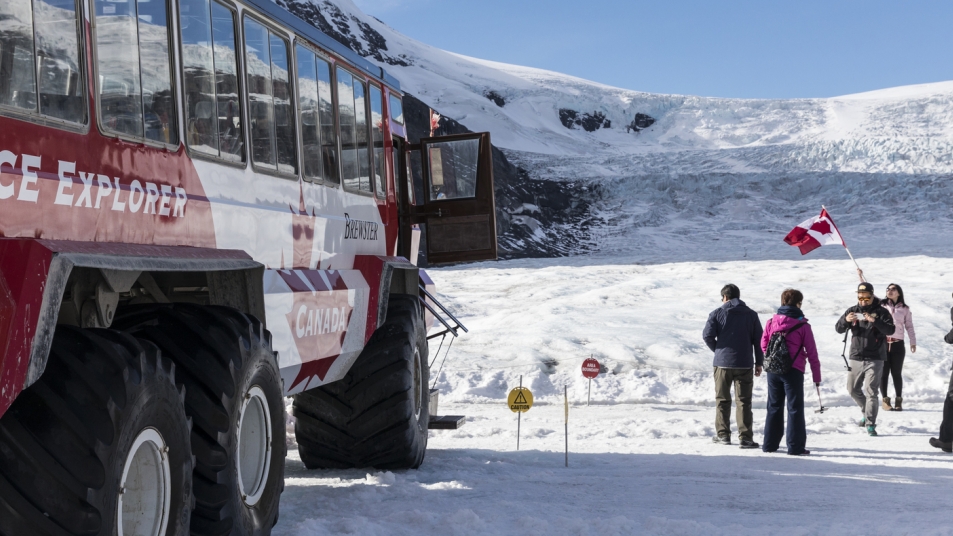 Beyond our two-day and three-day train journeys and curated packages that include a self-drive portion, you can add a range of sightseeing tours and activities offered by our partners—such as passes to ride the Banff Gondola to the top of Sulphur Mountain, a Columbia Icefields tour that includes a trip onto the Athabasca Glacier in a giant Ice Explorer, or a Yoho National Park tour with a stop at picture-perfect Emerald Lake - to most rail journeys. Contact our Vacation Consultants for more details.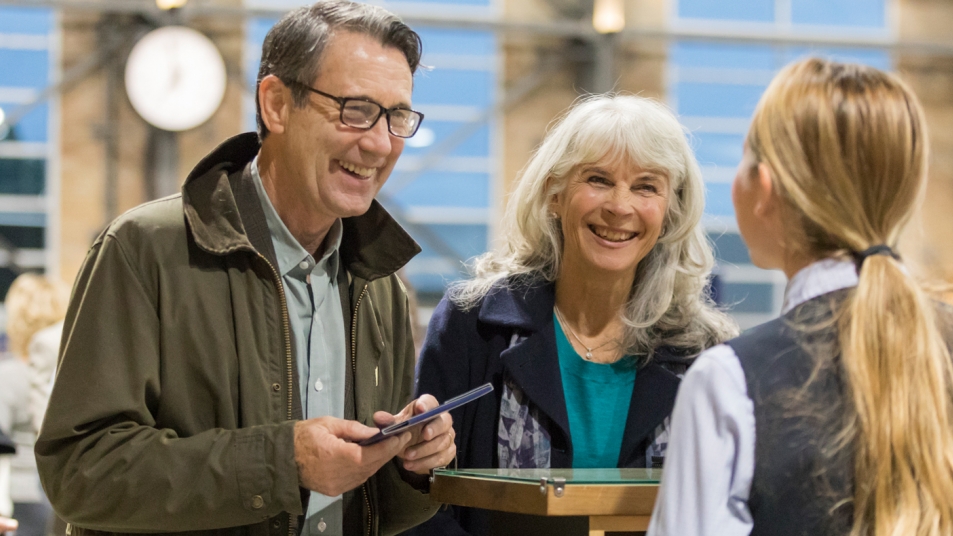 6. Packages to Suit Your Preferences
You can tailor your Rocky Mountaineer experience to include exactly what you want. Each package can be customised to make sure your vacation is truly "you." If you want to add an extra night in Vancouver, British Columbia, to explore the city's incredible dining scene, or a day in the Canadian Rockies to tour the Icefields Parkway, that's no problem at all. Our Vacation Consultants can help you tailor every single one of our packages to make sure it's the perfect fit for your interests, activity levels, and budget.
What's not included in our train journeys? The headache of having to plan every detail yourself. We take care of everything, so you can relax and enjoy every second of your experience with us.

Explore the different types of packages we offer and find a rail vacation that's right for you.