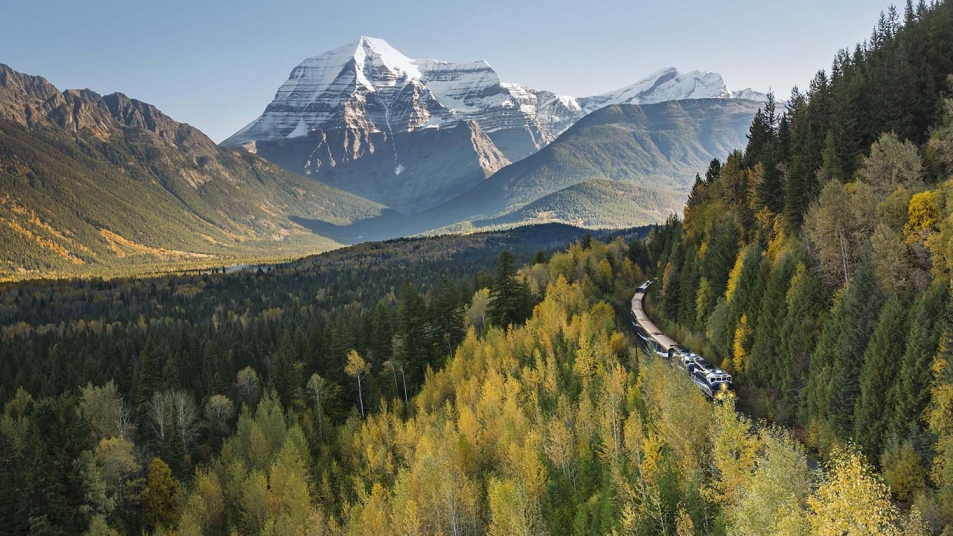 How to explore the best of the Canadian Rockies and the American Southwest by car, rail or both?
Pristine waterfalls, raging canyon rivers, and placid blue-green lakes that mirror surrounding mountains—the waters that feed the Canadian Rockies create a rich, verdant landscape with adventure at every turn. Once traversed by Indigenous people, explorers, and gold miners on narrow, cliff-hanging paths, the magnificent inner reaches of British Columbia and Alberta are now accessed by highway spans and railways. Further south in Colorado and Utah, red rocks form undulating and dramatic desert landscapes, a feast for the eyes and senses as you travel through frontier towns and historic railways and roads that hug the walls of the rugged canyons.
But what's the best way to see the Canadian Rockies and the American National Parks? Should you go on a road trip or take the train? Is it better to take Rocky Mountaineer or drive? Here's the good news: you can do both.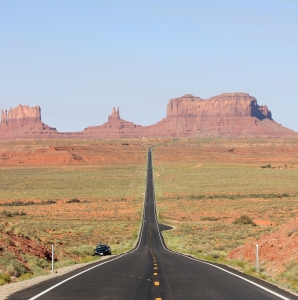 On the road again
A road trip is a tempting option. You'll wind along mountain passes, or drive on the legendary Icefield Parkway in the Canadian Rockies, stopping to take photos of towering peaks and stunning waterfalls. Or, in the American Southwest, you'll drive through desert landscapes and dramatic canyons connecting you to some of the most spectacular national parks in the US, including Arches and Canyonlands National Park, to name a few.
With so many tempting turns in these spectacular landscapes, driving will let you explore your own way. But, the romance of a road trip is tempered by responsibility. Driving for days at a time can be exhausting in scenic desert or mountainous terrain, not only because the winding roads require constant attention, but also because focusing on driving keeps the driver's eyes off the spectacular views. Road-trippers also need to reserve lodging ahead of time (especially in July and August) and keep on top of navigation, food, and schedule.
All aboard!
There's another way to take in the exhilarating scenery of the Canadian Rockies and the American Southwest without the responsibility of driving.  All aboard for a Colorado or Canadian Rockies train vacation! Once you board the train, your only responsibilities are enjoyment and relaxation—no driving and no worries. Plus, you'll experience extraordinary landscapes with highlights best seen by rail on our two- and three-day rail journeys.
With four rail routes in Canada and the US, rail travel ensures a comfortable and relaxing journey as you make your way between Vancouver and Banff, Lake Louise and Jasper in Canada or Denver and Moab in the US. Our trains will provide you incredible and unique access to some areas you can't simply see from the road – like an upfront view of the magnificent Pyramid Falls in Canada or views of the vast, rugged canyons in the American Southwest. Each train coach is custom-built for a luxurious ride that ensures you're fully immersed in the stunning scenery.
Our custom-designed glass-dome coaches give you a truly panoramic view of your surroundings as you can take it all in from the comfort of your reclining chair. Our award-winning service is made possible by our onboard Hosts, who are not only in charge of making sure your your needs are met, but are also talented storytellers with rich, deep knowledge of the area. You'll also enjoy locally-inspired (and locally sourced) dining, right on the train, to give you a taste of the cuisine and culture of areas you're passing through.
Sleeping on a train has never quite measured up to a cozy bed in a hotel. That's why we pull into the station each night, and you're shuttled to a comfortable hotel, where your luggage will be waiting for you. No dragging heavy suitcases on and off the train! Spend the evening in a charming mountain town or historic frontier town, and sleep in a big, comfy bed. The train heads out again in the morning so you don't miss a moment of the scenery.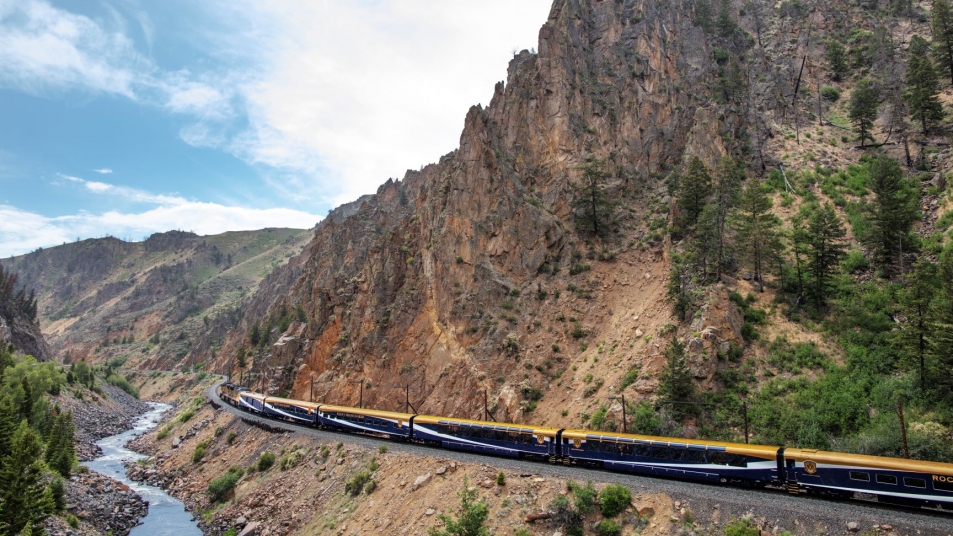 Planning your Canadian Rockies or American Southwest Journey
However you choose to travel, the best of Western Canada and the American Southwest are awaiting your visit. Learn more about our Rockies Highlights packages available and start planning your own unique journey.