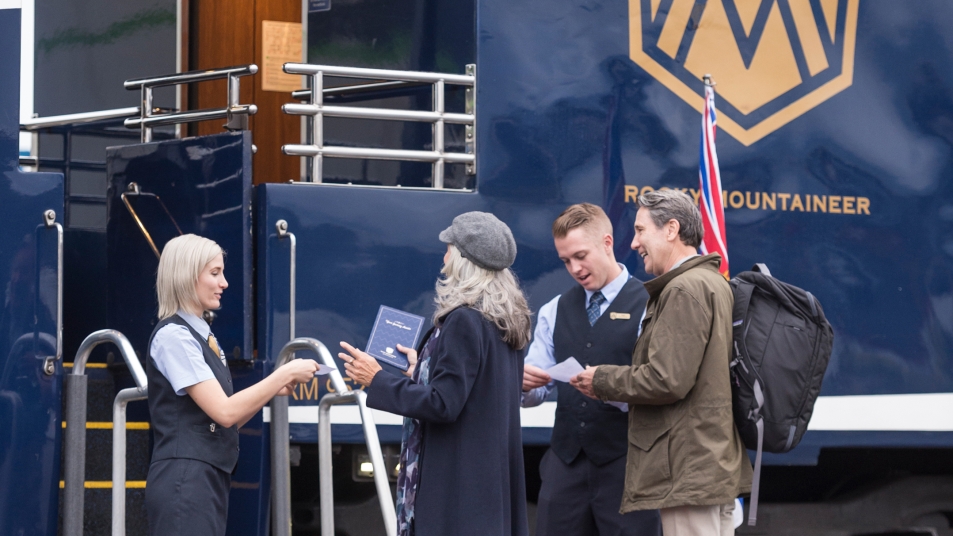 Those who have had the pleasure say there is no better way to see Canada than by rail. No longer just a means of getting from point A to point B, the best kind of rail journeys harken back to the era where travel was luxurious and unhurried. You get onboard, stretch out and enjoy the scenery, service and meals without ever having to stop at a gas station, consult a map or kill time in an airport lounge.
So once you've decided to travel by rail, the next question is: what to pack for it? Will the weather to and from the Canadian Rockies impact what you need on the train? There's nobody better to ask about preparing to go than our own rail travel expert Wendy McMichael, train manager with our Onboard Guest Experiences team.
What you need to know about luggage handling
McMichael assures that you won't have to worry about transporting your suitcases to and from your overnight stops – our teams will take care of luggage handling for you. Once you've checked in to a hotel (that you've booked with us), our luggage-handling team will collect your suitcases right from your hotel room. Or you can bring your bags to the station, check them in and they will show up in your hotel room at the midway point(s) of your journey, later that day. And since luggage travels to your destinations in trucks separately from the train, you won't be able to grab that extra sweater from your suitcase if you need it during the journey. So it's important to think about what to have with you during the day while you're on the train.
McMichael suggests that you'll want to have certain essentials close at hand, whether it is an extra layer of clothing, additional batteries and chargers for your electronic devices, or any daytime medication. She suggests keeping those items in a lightweight day bag that you can strap onto your back, leaving your hands free and helping you to maintain your balance as you walk. Choose a bag made from a water-resistant fabric that can keep contents dry in adverse weather conditions – so you can travel seamlessly from the warm comfort of the train to the great outdoors. Look for one with padded shoulder straps, easy-to-open zippers, roomy compartments and a padded inner sleeve for electronics.
Your Rocky Mountaineer packing guide for a day on the train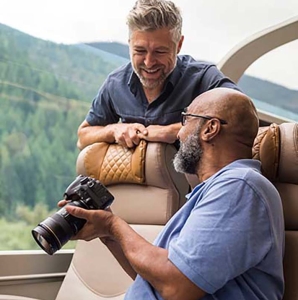 1. Gear to go.
Come equipped with camera, smartphone and tablet, so you can share photos and videos of the incredible scenery and wonderful experiences you are bound to have with your friends and family. If you post these on your social media accounts, remember to include #rockymountaineer in the caption.
Before you leave, make sure your devices are fully charged (electrical outlets onboard are limited) and bring auxiliary battery packs as backups. Photo buffs are encouraged to bring a telephoto or fast lens for low-light conditions and to review our photo tips for capturing the best images from our train.
2. Souvenirs to share.
With so many international visitors onboard, our guests often bring patriotic souvenirs such as pins and keychains to trade with fellow travellers, McMichael says. You never know who you will meet when you take photos from the outdoor viewing platform, during meals in GoldLeaf Service or as you're standing up and stretching.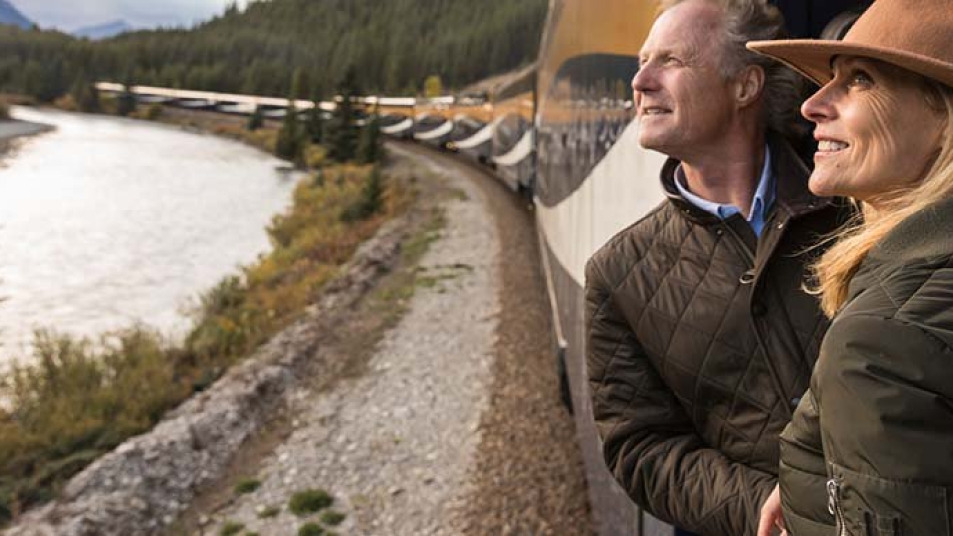 3. Lots of layers.
Temperatures at our destinations in the Canadian Rockies and Western Canada can fluctuate, depending on the route, location, time of day and season. McMichael recommends you wear layers of clothing that can be peeled off or added as necessary. Bring along a light jacket (or heavier one in spring and fall) or sweater, and wear flat-soled shoes with some grip because of the natural movement of the train. Have sunglasses or a hat at the ready when sunlight pours through the wraparound windows of our GoldLeaf Service coach or the over-sized windows of our SilverLeaf Service.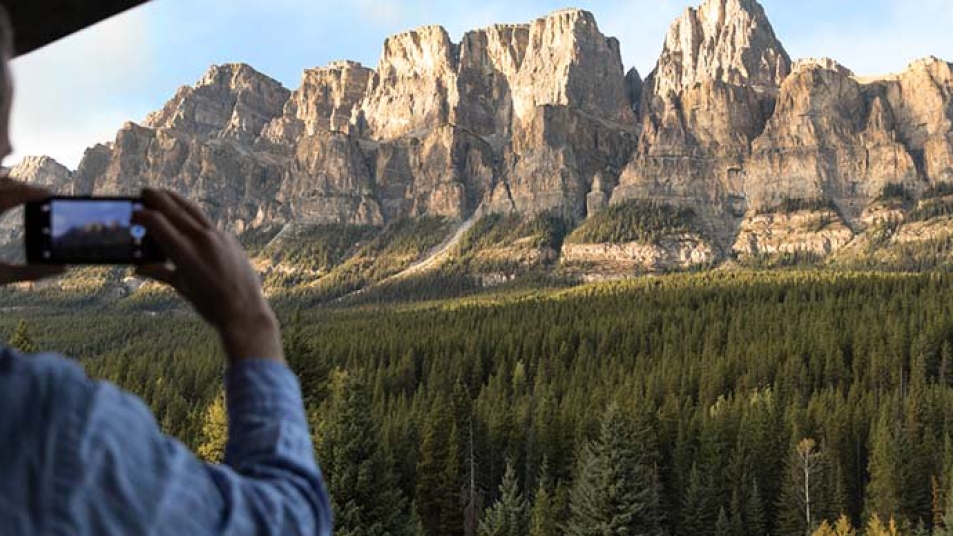 4. Leave the laptop.
Why lug your laptop when you will probably never get around to opening it? The Rockies are so beautiful, McMichael says, you will not want to take your eyes off the scenery. If you sit there staring at a screen, you might miss out on some pretty spectacular views, she says, mentioning route highlights like Castle Mountain (seen on our First Passage to the West rail route), Pyramid Falls (seen on our Journey through the Clouds rail route), or Mount Robson (seen on both our Journey through the Clouds and our Rainforest to Gold Rush railroutes).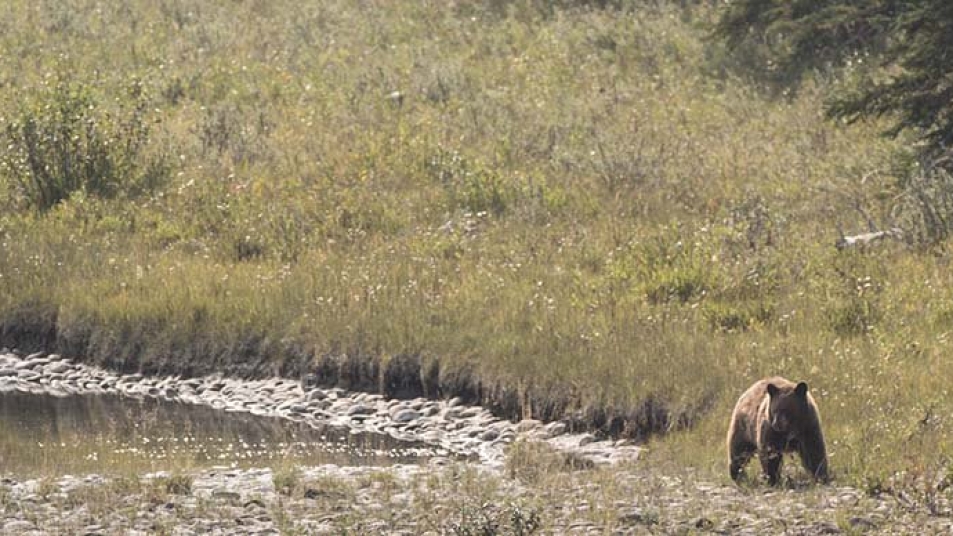 5. Bring binoculars.
If you're eager to view birds and other wildlife during the journey, bring a good pair of compact binoculars and nature books to identify what you might see, which can include bald eagles, osprey, elk, moose, and even bears, if you are lucky.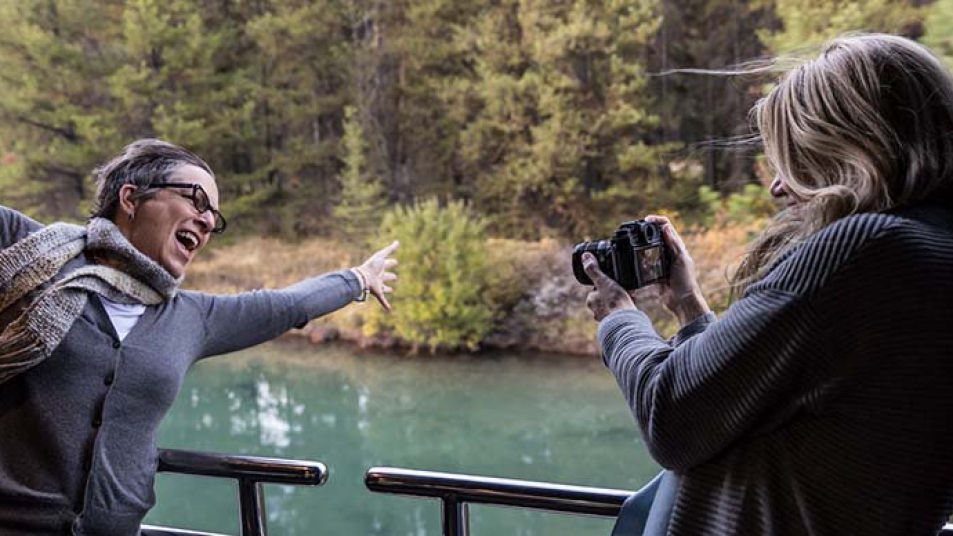 6. Don't leave these at home.
According to McMichael, there are two crucial things every guest should bring on their Rocky Mountaineer adventure – "a smile and the anticipation of going on a trip of a lifetime," and we'd have to agree.
Learn more about preparing for a Canadian Rockies train trip with us. View our Preparing to Go Guide.