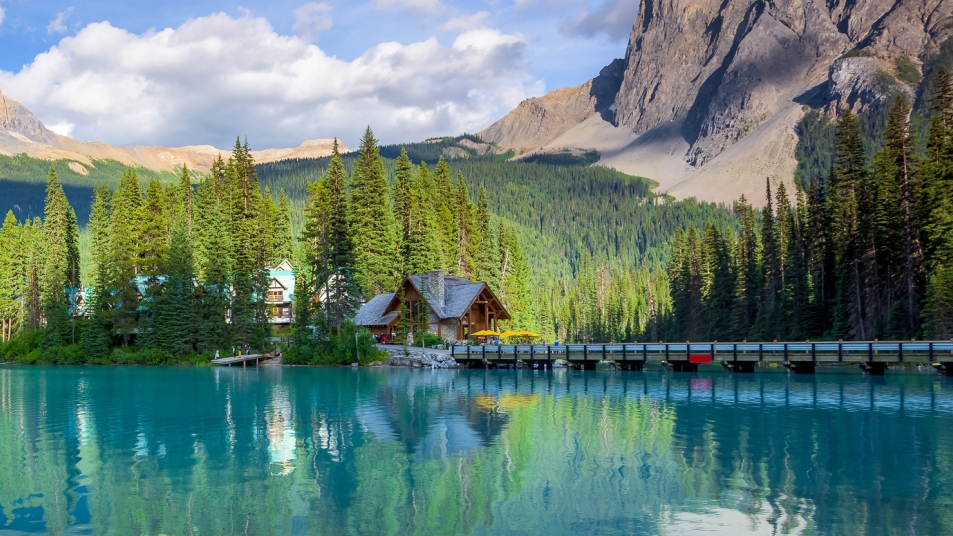 When you think about the Canadian Rockies and the national parks that make up most of this UNESCO World Heritage Site, you're probably thinking about Banff and Jasper. But what about Yoho National Park? Along with Kootenay National Park, which sits to the southwest of Banff, Yoho is one of the four Canadian Rocky Mountains Parks managed by Parks Canada.
In this guide, we're sharing the best things to do in Yoho National Park and why this hidden gem deserves further exploration.
Discover a dramatic wilderness 
The park was named after a Cree word meaning "wonder and awe", an expression which perfectly describes Yoho National Park. With rock walls, waterfalls, and almost 30 mountain peaks which tower more than 3,000 metres towards the sky, Yoho is quite simply a dramatic wilderness.
Sitting west of Banff, just over the British Columbia border, guests travelling east on our First Passage to the West route actually get their first taste of the Canadian Rocky Mountains in Yoho National Park, as we travel through the town of Field and into the Spiral Tunnels.
There are so many wonderful things to do and see in Yoho National Park, so it's well worth returning to explore this natural gem further during your Rocky Mountaineer vacation. Fortunately, the park is easily accessible from both Banff and Lake Louise. In fact, Field, home to the Yoho National Park Visitor Centre is just a one-hour drive from Banff (20 minutes from Lake Louise) and is a great place to start exploring the region.
The best things to do in Yoho National Park
The landscape of Yoho National Park offers visitors a chance to see vertiginous mountain peaks, rushing waterfalls, and pristine lakes, along with a little Canadian history. Here are some of our favourite things to do in Yoho National Park:
Spiral Tunnels and Kicking Horse Pass National Historic Site:
You don't have to be a train buff to get a kick out of seeing a long train entering the Spiral Tunnels in one direction, while the locomotive exits in a completely different one! This pair of tunnels on the historic Canadian Pacific Railway was the ingenious solution to getting trains through the treacherous Kicking Horse Pass, named for an incident on the 1857 Palliser Expedition where one member was, you guess it, kicked by a horse.
There are two lookout points for the tunnels: one for the Upper Spiral Tunnel that goes through Cathedral Mountain, and a second for the Lower Spiral Tunnel through Mount Ogden. But if you want to experience going through the tunnels yourself, you'll have to take our First Passage to the West route!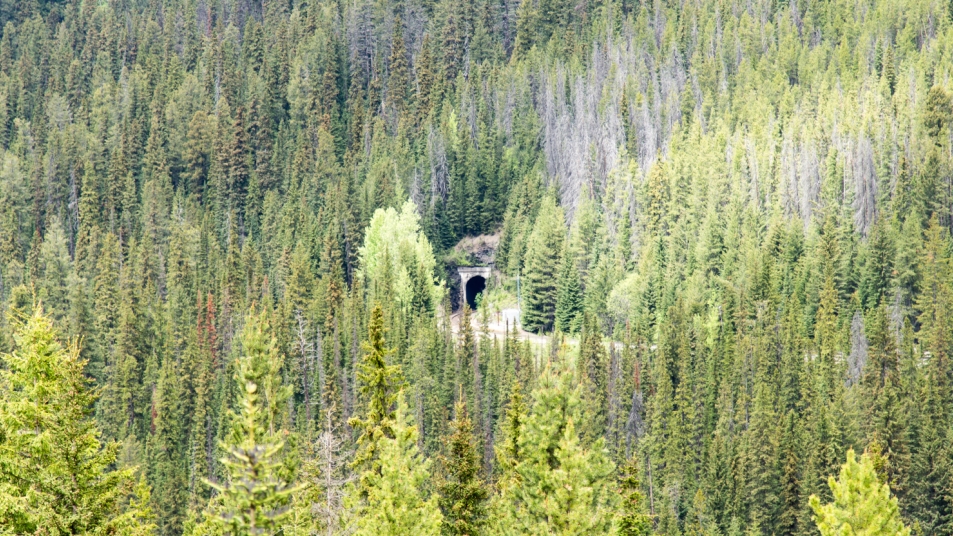 Emerald Lake:
While Emerald Lake's name is not going to win any awards for creativity, it is pretty accurate. The lake's signature deep green waters are one of the most admired sights within Yoho, and the easy, one-hour trail around the lake is highly recommended. The area is a delicate micro-climate that results in some beautiful floral displays, including sightings of rare wild orchids.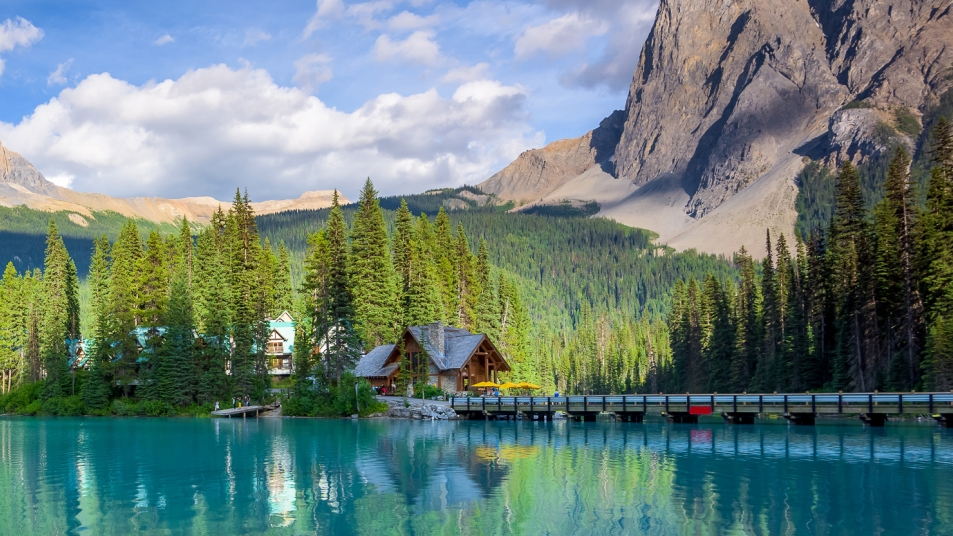 The Natural Bridge:
A natural rock formation, the bridge sits on the Kicking Horse River, and was created when softer stone at the bottom of a waterfall was carved away by the rush of water, causing it to eventually flow through the bottom instead of over the harder rocks at the top. See nature at work from the lookout just 3 km (2 miles) from Field.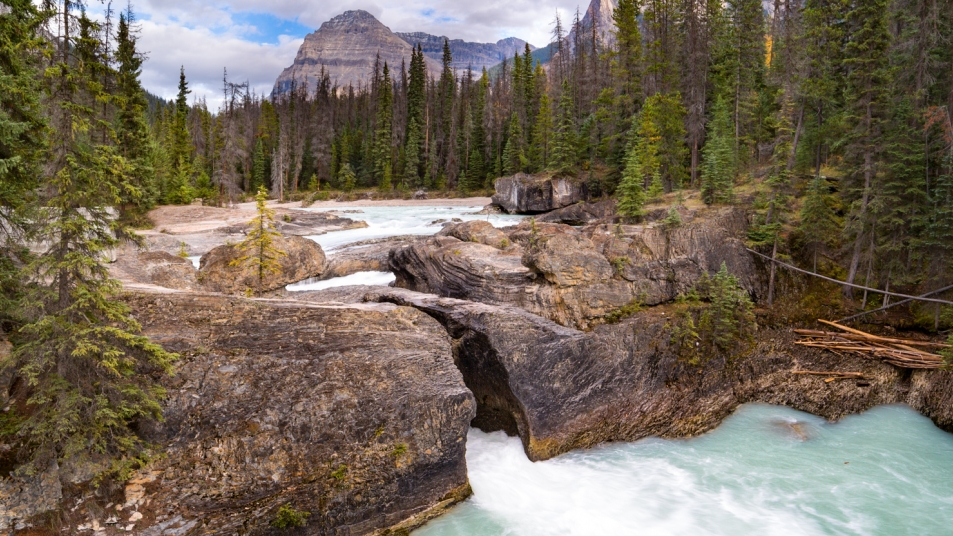 Wapta Falls:
Yoho National Park is home to many beautiful waterfalls. At 30 metres high and 150 metres wide, Wapta Falls is the largest waterfall on the Kicking Horse River and is accessible through a short and easy 2.4 km (1.5 mile) trail through lush forest. The falls are also the actual place of that famous horse-kick.
Burgess Shale Fossils
The Burgess Shale is one of the most important fossil finds and is located in Yoho National Park. These are some of the oldest and most complex fossils in the world, and they're helping researchers learn about early life on earth and evolution. Named a World Heritage Site in 1981, the Burgess Shale contains the fossilized remains of marine animal species that are more than 500 million years old.
While the fossil beds themselves can only be reached through a series of challenging guided hikes, the rest of us can learn about them through interpretive displays at both the Visitor Centre in Field and at Emerald Lake.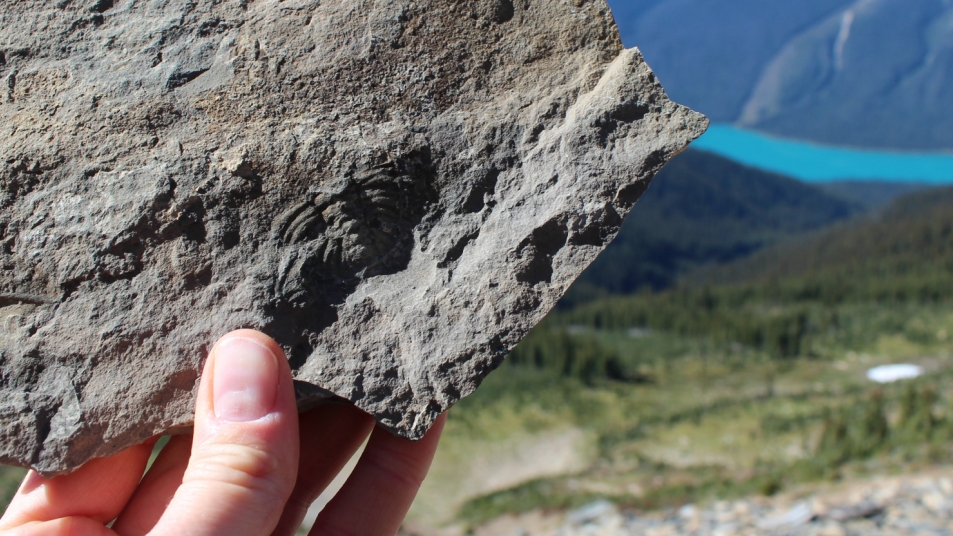 Takakkaw Falls:
The highest waterfall in Yoho National Park and one of the highest in Canada, Takakkaw Falls is a sight to behold. The word 'Takkakaw' is a word from the Cree language meaning 'wonderful' or 'magnificent' which, at 384 metres tall, is an accurate description.  
The falls can be reached via a short trail from the parking lot and is accessible for wheelchairs and strollers. Just be prepared for the mist from the roaring falls!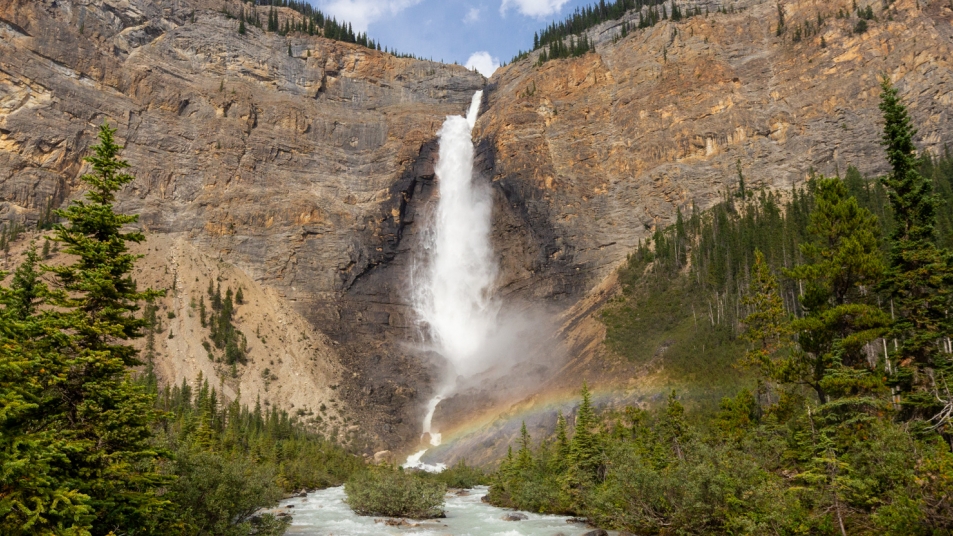 How to explore Yoho National Park
We hope this gives you an idea of some of the wonderful things to do in Yoho National Park. If you're planning a trip to the Canadian Rockies, exploring Yoho is easy to incorporate into your vacation. Some of our packages, such as First Passage to the West Grand Adventure I already include a half-day tour of Yoho. Alternatively, if you're spending time in Banff or Lake Louise, talk to one of our Vacation Consultants about adding a tour to stay.