Ready to explore our Rockies to the Red Rocks train route? We're excited to offer our exceptional SilverLeaf Service for this route, and you can also enhance your experience by upgrading to SilverLeaf Plus. All SilverLeaf guests enjoy panoramic views from our glass-domed coaches, gourmet meals and drinks served at your seat, and the services of our friendly Hosts onboard.  SilverLeaf Plus gives guests an enhanced experience with exclusive access to a lounge car, locally-sourced wine pairings and hand-crafted cocktails, and much more.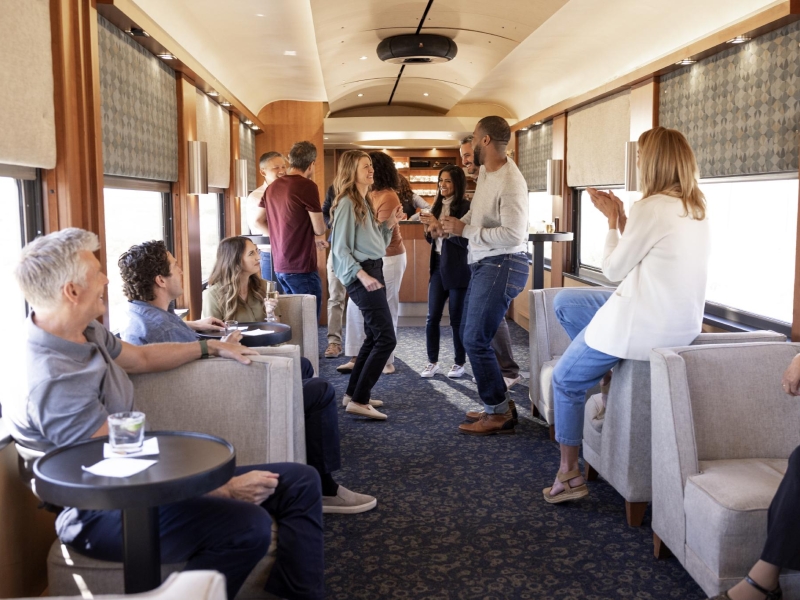 Enjoy exclusive access to the lounge car
Elevated experience includes exclusive access to the lounge car, where you'll find an additional dedicated host and a bar where you can order signature hand-crafted, locally inspired cocktails like our Colorado Cosmo made with Woody Creek Vodka, Cointreau, cranberry juice, and a twist of freshly-squeezed lime.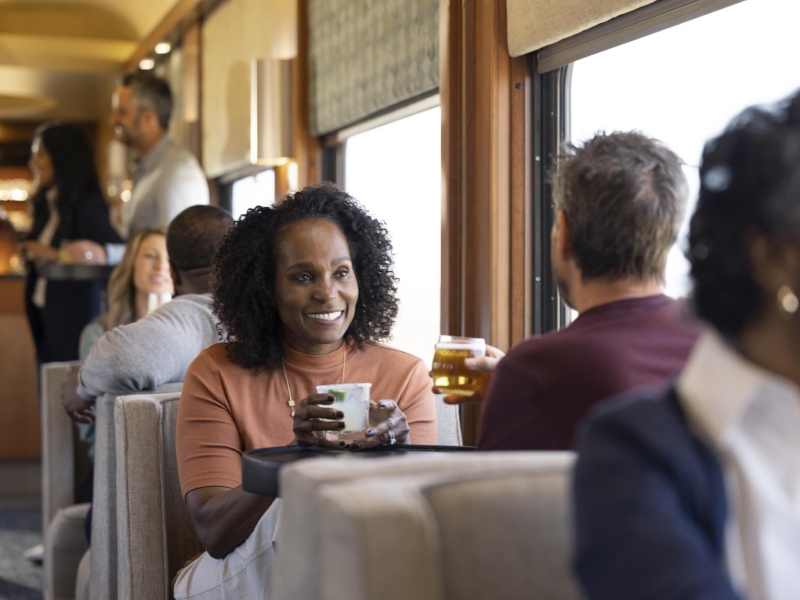 Socialize while you soak up the scenery
Relax and socialize with other SilverLeaf Plus guests in spacious and comfortable seating inside the lounge car, or soak up the scenery (and sunshine) on the small outdoor viewing platform as you pass stunning sights like Mount Garfield and Ruby Canyon.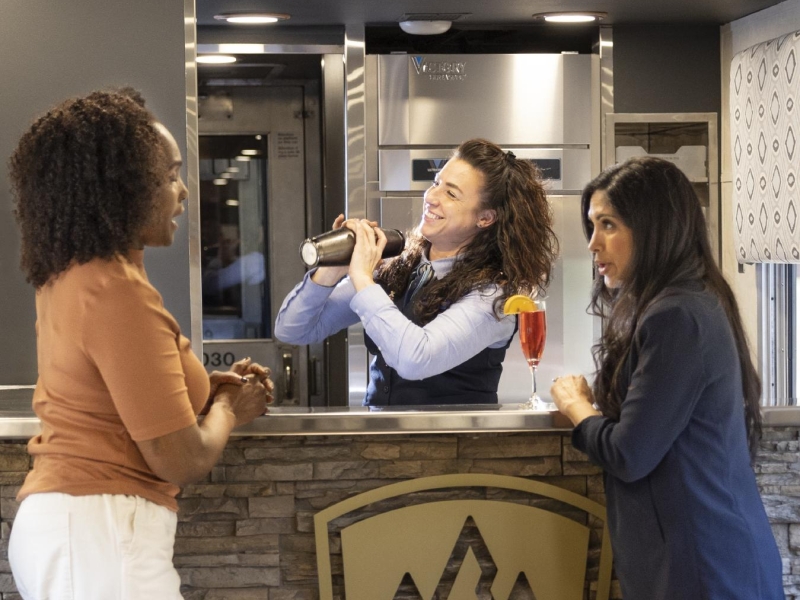 Elevate your dining experience
Add an extra dimension to meal times with wine pairings offered with lunch and dinner as you enjoy culinary delights at your seat or in the lounge car, accompanied by an enhanced selection of spirits and craft beers from local breweries and distilleries. Treat yourself and enjoy premium pastries and desserts from Colorado bakeries, and indulge in additional courses during select meals.
Upgrading from SilverLeaf Service to SilverLeaf Plus can be arranged at the point of booking.  Find out more about our new Rockies to the Red Rocks route here and learn more about what's included in our standard SilverLeaf Service.