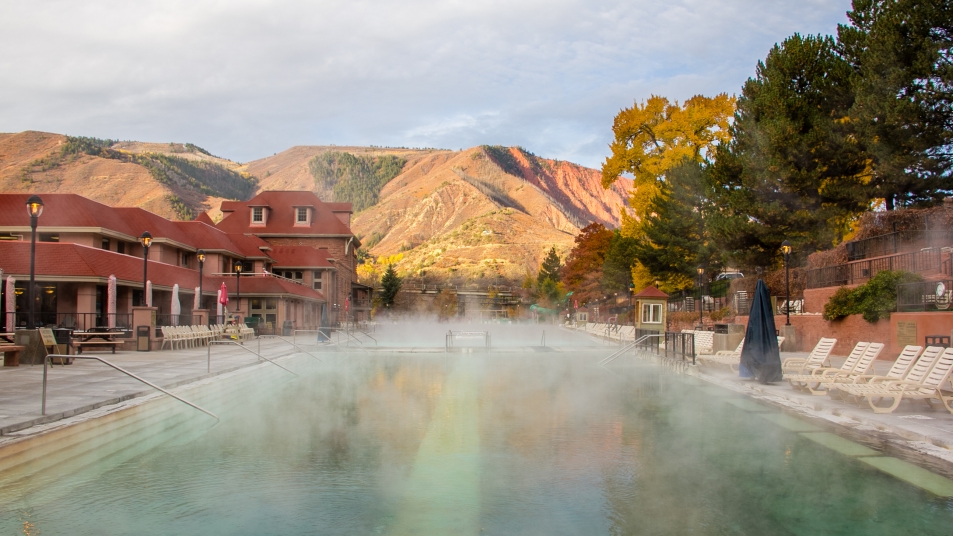 After the opening of the railway in 1887 in Glenwood Springs, tourists came in droves. By 1907, train travellers arriving into Glenwood Springs were greeted by four saloons, two rooming houses, a restaurant, and a grocery store opposite the station. 
Famous and infamous characters from Colorado's history, such as frontier legend "Buffalo Bill" Cody, flocked to the city to take the waters and harness the healing properties of the hot springs. Well-known people in Colorado history who came to stay in Glenwood Springs include President Theodore "Teddy" Roosevelt, who liked to come and hunt mountain lions in the region. Roosevelt even ran the country from the Hotel Colorado in 1905, earning it monikers such as the "Western White House" and "Summer White House".
Historical people from Colorado's past are still celebrated in Glenwood Springs today, with the American socialite "The Unsinkable" Molly Brown's suite still available in the Hotel Colorado. Gambler, gunslinger, and dentist John Henry "Doc" Holliday came to Glenwood Springs to try to cure his TB, but died in 1887 at the Hotel Glenwood. He's thought to be buried at Linwood Cemetery, which is also the resting place of Harvey Logan, aka gangster and outlaw "Kid Curry", who once ran with Butch Cassidy and the Sundance Kid's Wild Bunch gang.
When Prohibition came to town in 1916, the saloons switched from selling cocktails to selling candy, but there were whispers that gangsters and gamblers such as Al Capone would still smuggle women and liquor into the hillside Hotel Colorado via a secret tunnel.
Soak up the stories of these colourful character's pasts while visiting Glenwood Springs as part of our Rockies to the Red Rocks rail route, which travels between Moab, Utah and Denver, Colorado.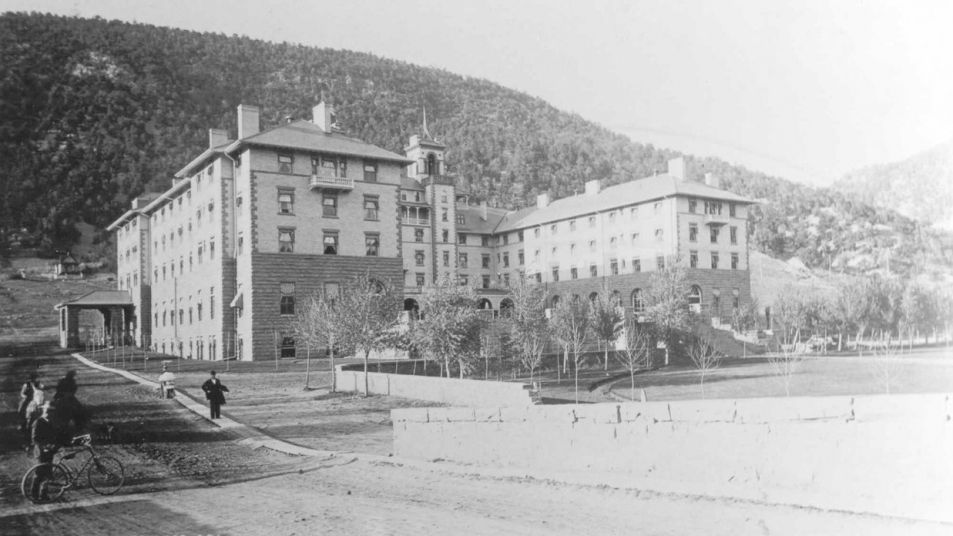 Planning your trip to Glenwood Springs
Learn more about our Rockies to the Red Rocks rail route, and search our carefully curated packages to start planning your future trip.