Fall in the Canadian Rockies is short and sweet, lasting from early September to late October. Enjoy crisp weather and a more peaceful getaway as crowds begin to quiet down before the winter, leaving no shortage of autumn activities to embark on. Here's how to make the most of fall in the Rockies: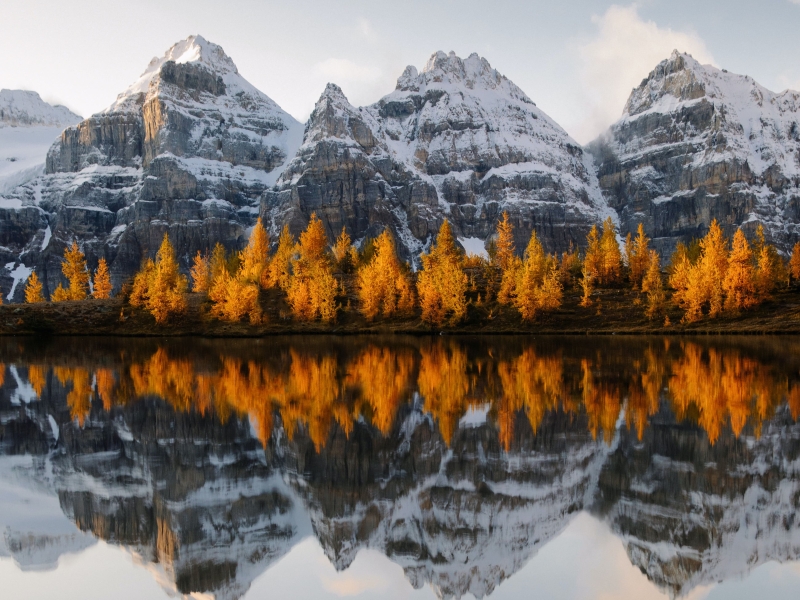 Take a stroll and enjoy Banff's larch season
Larch trees are found all over Banff - and for a brief couple of weeks, they come to life with bright yellow and deep golden hues. Catch these changing colours between the end of September and early October to see them at their best. Take on the challenging Larch Valley hike or explore other stunning trails here. 
Relax and treat yourself at the Fairmont Spa Banff Springs
Unwind after a day in the wilderness with a relaxing massage, rejuvenating facial, or restorative soak. Watch the sunset from the outdoor whirlpool, breathe in cool mountain air from the terrace, and let yourself slow down before we move into the cooler winter months. 
Take a dip in mineral hot springs
A trip to the Upper Banff Hot Springs has been an unforgettable stop in the Rockies since they were discovered in 1883. Soak in panoramic views of Mt. Rundle while relaxing in the geothermal springs. Water temperature hovers around 37-40 degrees Celsius (90-104F), making it the perfect activity for a cool autumn day.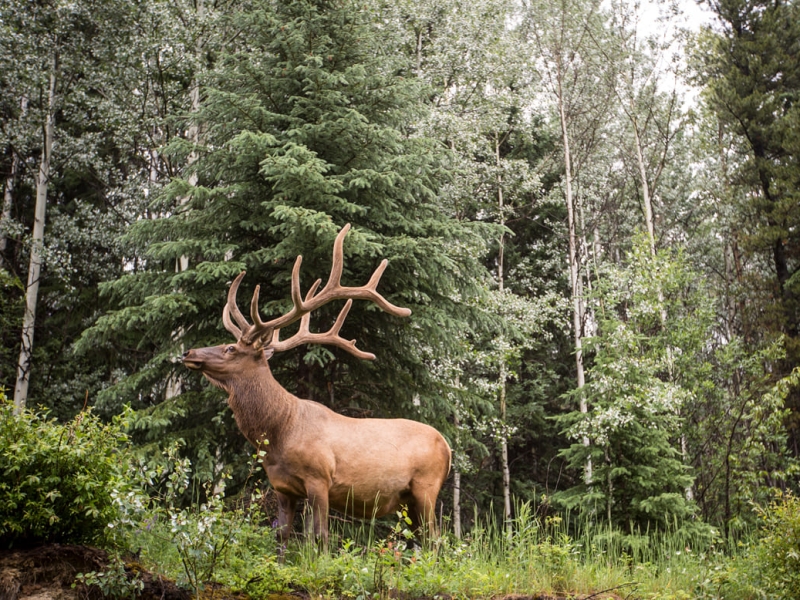 Watch for wildlife in Banff and Jasper
In early fall, animals forage through the wilderness as they prepare to hibernate through the winter. If you're lucky, you may even catch a glimpse of a bear near the rivers that run alongside our tracks during the annual salmon run. Salmon spawning season also lasts until early November - keep your eyes out for flashes of red amongst the river rocks.
Get a bird's eye view of changing autumn colours on the Jasper Skytram
Take a seven minute flight aboard the Jasper Skytram and see the changing colours of Jasper National Park - from an altitude of over 2,000 metres. Stop for a break on the mountain peak and enjoy the cool autumn air with a mug of hot chocolate in hand. 
Visit the world's second largest Dark Sky Preserve
Jasper is a designated Dark Sky Preserve, meaning there is limited light pollution and ideal conditions for dark sky viewing. October is the best time to celebrate the night sky with the annual Jasper Dark Sky Festival, spanning three weekends of solar wonder and stellar delights.
Ready to make the most of fall on your rail journey into the Canadian Rockies? Extend your journey with curated add-ons from our trusted partners that highlight the best sights, scenery, and activities in each of our destinations.